10 useful tips & tricks to benefit from Microsoft Teams

You've just decided to subscribe to our 6-month free Microsoft Teams trial but you could use a little help to get the best out of your new communication platform? Keep on reading to learn what are the best tips and tricks of this amazing communication hub.
1. Integrate apps
One of the best functions of Microsoft Teams is that it allows users to integrate several useful third-party apps for a more personalized user experience. You can, for example, integrate a marketing automation platform like MailChimp. Whenever a campaign is sent via MailChimp, notifications will be sent to the associated Teams channel. You can also schedule meetings directly in Outlook.


And a link to the Teams call will automatically be added in the meeting invite (you will also be able to simply click on the Join button in the meeting reminder provided by Outlook).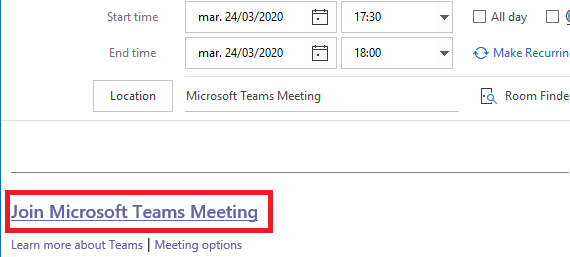 2. Collaborate through screen & file sharing
A basic, but yet useful functionality of Teams is the screen sharing function. Whether you are presenting data, or you simply want to make sure that everyone is looking at the same thing, use the screen sharing function for others to see your screen. You can also share files easily with your team members, whether it's from your computer or from OneDrive, and edit the document simultaneously with other team members.
3. Mute yourself (or others!)
You are having a department/company meeting with a lot of participants? Think about muting yourself when joining the meeting (incidentally, you can also mute somebody else if they forget to do it themselves. They'll be able to click the unmute button whenever they need to speak).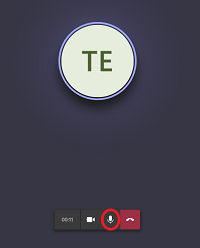 This will avoid background noise affecting the audio for other participants. A good way to collect questions during such crowded meetings is to use the chat function of the meeting. This will avoid people talking at the same time, as either the presenter or one designated person will read the questions in due time.
4. Activate notifications in Teams
You are part of a Teams channel but you realized that you missed the latest conversation? Unlike the Chat, the notifications in Teams are deactivated by default. To activate them, click on the three dots icon located in the top-right corner, then click on Channel notification, then choose Banner and feed for All new posts.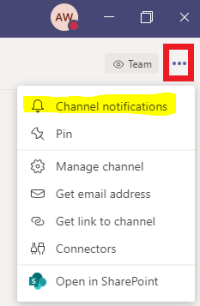 This way, a banner will pop at the bottom of your screen every time someone drops a new message. No way you can miss it!
5. Use the @ function
Online chats can be very time-consuming, and you or your colleagues might sometimes be too busy to read every single message that's out there. The mention function allows you to tag a specific person in a conversation. This way, this person will be notified that there is an action-item for them or that they need to read this one. You can even use the filter function in the Activity tab to check that you didn't miss any of the action-items assigned to you. To do so, go to the Activity tab, click on the filter icon, choose Mentions, and the list of messages in which you've been mentioned will appear.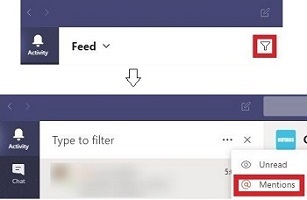 6. Use bookmarks
You've read that message from your colleague but you don't have time to follow-up right now? You can also bookmark important messages to come back to them later. To do so, hover over a message, click on the three dots and Save this message.


You can then find this message later by typing Saved in the search bar, and all your saved messages will appear.
7. Add a shared notebook or Planner to your channel
Your weekly team meeting just ended but you're not sure you'll remember everything that was discussed? Or which action items are whose ownership? Better take some notes, next time! OneNote allows you to add a shared notebook to your Teams channel. To do so, have a look at this article. You can also add a Planner for better task and project management integrated to Microsoft Teams. It's super easy and will make team work a lot more productive, organized and transparent.
8. Change your status
Busy? Want to focus on delivering work for the next few hours? Change your status to Busy or Do not Disturb and let your colleagues know that it's best not to bother you at the moment. To do that, click on your profile icon, in the top right corner, and choose your status from there.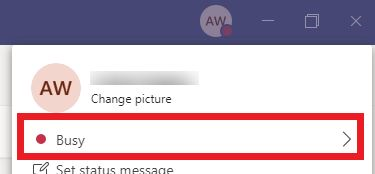 9. React to comments
Microsoft Teams allows you to react to comments in the chat. Give a like or a heart to other people's comments and show your colleagues that you agree with their idea.
10. Install mobile app
Microsoft Teams is available for Android, iOS and Windows Mobile users. Having the app installed on your phone can come in handy as you'll be able to reply messages and take calls on the go. Interestingly, Teams also offers an option allowing you to blur your background if you wish to protect your privacy, in case you are taking late calls from home, for example.
How can I install Microsoft Teams?
Having a little trouble setting up Teams or not sure where to start? Our support team is giving you all the information you need to activate your license on our dedicated help page. Do not hesitate to check it out here.
Photo by Matthew Manuel on Unsplash