ICANN's RDRS Launch: A new tool for data disclosure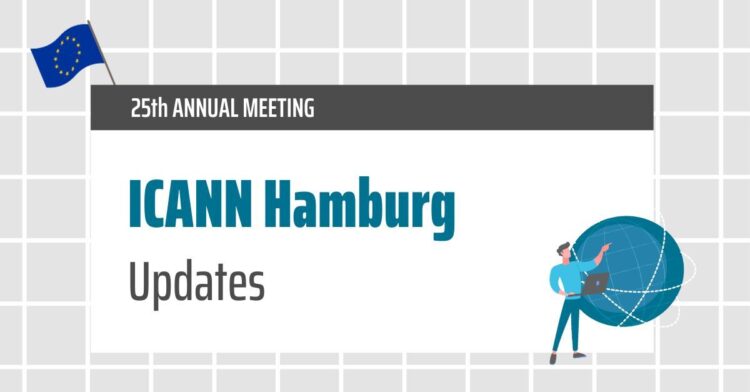 ICANN is launching a new platform, the Registration Data Request System (RDRS), allowing requestors to petition registrars for the disclosure of registrants' contact details that were previously redacted. This platform, set to launch soon, will be voluntary for registrars, and EuroDNS is among the participants.
As previously covered in an article, ICANN is set to introduce a new platform that enables requestors to petition registrars for the disclosure of registrants' contact details, which had been redacted.
This platform is scheduled to launch within the current month and will be offered on a voluntary basis to registrars willing to participate, with EuroDNS being among them.
It's important to understand that utilising the Registration Data Request System (RDRS) doesn't guarantee the automatic disclosure of data. Each registrar will be responsible for performing a balancing test, weighing the registrant's right to privacy against the legitimate interest of the requestor. However, the RDRS will assist users in properly formatting their requests and ensuring they are directed to the appropriate contact within participating registrars.
It's worth noting that the working group tasked with revising the data registration policy to align with data privacy regulations has successfully concluded its work. While the publication of this policy has been temporarily postponed due to a request from government representatives to expedite responses to urgent requests, it is slated to come into effect.
Once implemented, registries and registrars will be required to differentiate between legal entities and natural persons, redacting only personal data that is actually… personal. This change, coupled with the availability of the RDRS, is anticipated to alleviate the frustration stemming from the hasty redaction of WHOIS data that followed the implementation of GDPR regulations.
About the Author:
Luc Seufer is the Chief Legal Officer at EuroDNS. He's been deep in the trenches, negotiating with ICANN to make the internet a safer place. With tons of experience in the domain name world, he's super passionate about tackling DNS abuse and making the online world a better place for all of us.