EuroDNS proudly presents: a brand new website!

Based on valuable feedback and insights, we've taken our website to the next level. We've pored over wireframes and mockups. We've talked about reducing the amount of clicks and optimising our code. After some final tweaks our new website is finally here…
New website, new navigation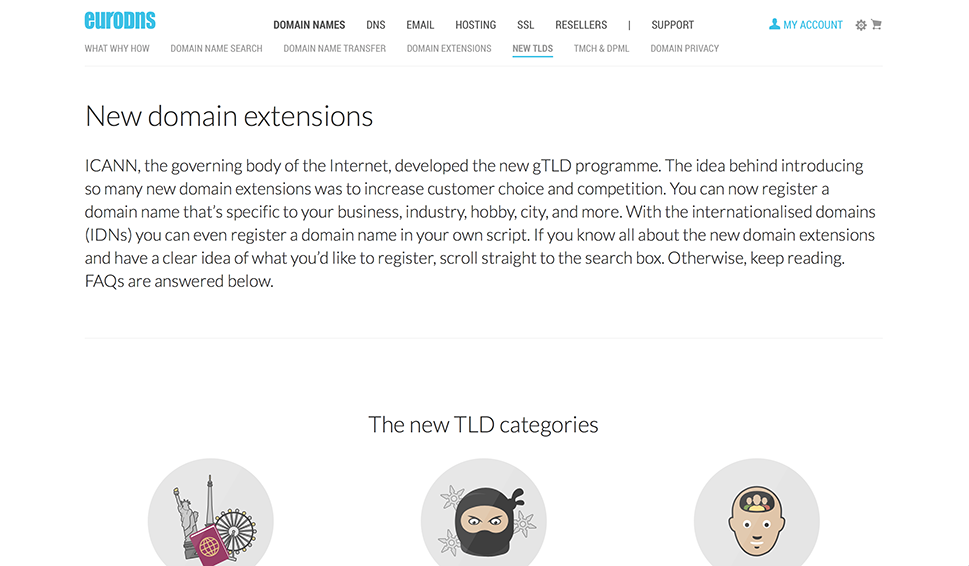 New website - new menu
Our team is proud to deliver the latest release of the EuroDNS website. With a new website navigation for an intuitive user experience, you will never feel lost. An early decision made during the planning process was to allow the customer to focus on the task at hand. Not to feel overwhelmed by the domain management process.
Take control

New website - alerts
When you log in, you will immediately see all your active domain names. We discovered that this is where the majority of our customers want go to when they log in to their account. By removing one click from the process, everything starts to feel more instant. There're alerts for things that need attention; verifying your contact email address, new domain registrations that need input from the customer, etc. There're also new counters that act as visual cues to highlight the domain names that are active, renewable or are in quarantine. You can expect to see more control panel enhancements coming your way real soon.
Slide
New website - slider menu
The new slide out menu is home to "set and forget" features like language and currency settings. This creates a cleaner visual environment, allowing you to focus on what's important.
Extra-super domain names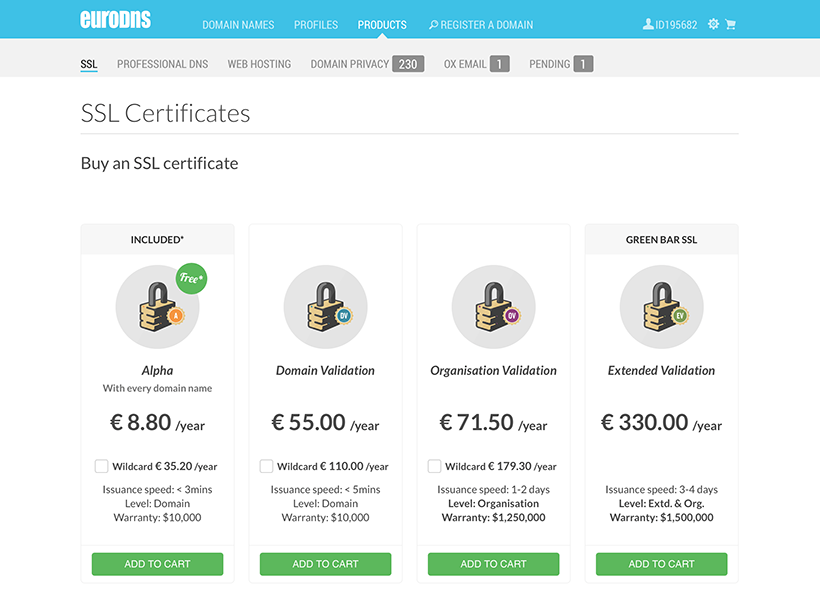 New website - products
Domain names are already super by themselves. Now you can make them extra-super by purchasing add-on products like mailboxes, hosting and SSL certificates from within the control panel. The order process for buying products remains just as before.
Stats, stats and more stats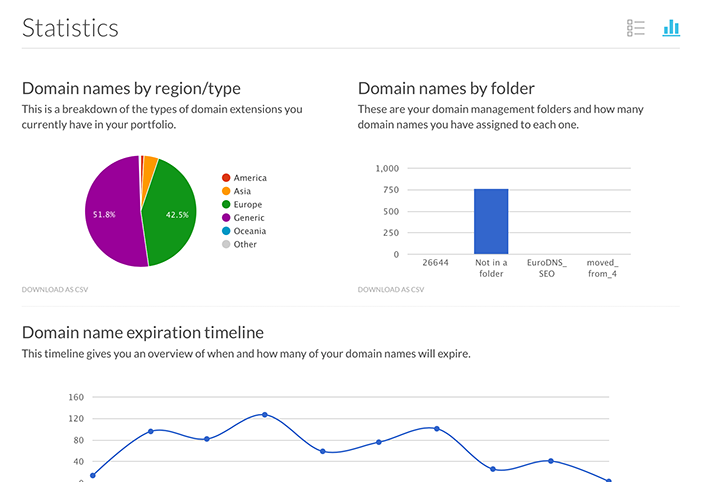 New website - statisics
Here's one our Domainers will appreciate. Our statistics' view has received a new home and some shine. You can now access it from the active domain name list and display a visualisation of your domain names by region and type, how they're stored in folders, when they'll expire and more. You can also export the statistics to CSV files if you need.
Settings, payments and more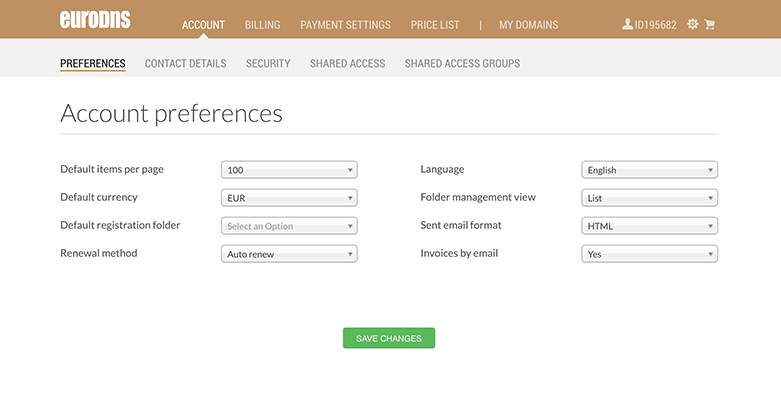 New website - settings
And then there's all the non-domain name things. You can now find the account settings, billing, payment and security features all under one roof. Just click on your user ID and you're in.
Go play
The best way for you to discover our new website is to play around with it. Our support team is available as always to help with any questions you may have.
We're always looking to improve, so we encourage you to send us constructive feedback to help us understand your needs as a customer.