How to update WordPress safely?

Do you need to install the latest WordPress update but you don't know how to start? Follow our step-by-step methods to update WordPress automatically or manually.
Why should you update WordPress?
Having the latest version of WordPress running is essential to keeping your website safe, functional and fast.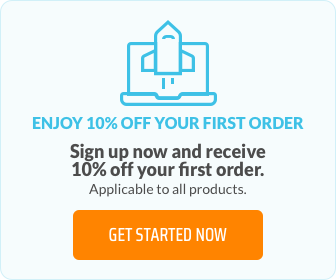 Security
WordPress is subject to a lot of bugs, and vulnerabilities. WordPress updates are meant to fix a number of these bugs and protect your website better from hackers, implementing fixes developed by a community of developers.
Features
New updates also allow users to enjoy new features or upgrade existing functionalities, making your site faster and easier to use. It's important your site is responsive on all browsers and devices to ensure it gets all the traffic it deserves.
Compatibility
If you don't have the latest version of WordPress, your plugins and themes might be incompatible with your site. To avoid any issues, we highly recommend you get the latest WordPress by following one of the methods below.
Steps to follow before updating WordPress
Before going ahead and proceed to updating your WordPress, follow the steps below:
Check what's included in the new release. Sometimes, WordPress updates come with errors or bugs. We recommend gathering information from other users via forums or comments before making the update. Security updates should be your priority.
Backup your site to ensure you won't lose any data. You can do so by installing and using a backup plugin, or it will be done automatically if you set the automatic backup.
Deactivate plugins as they could interfere with the update. Caching plugins, in particular, should be turned off.
How to update WordPress automatically via the Admin Dashboard
This is a very straightforward way of updating your website to the latest version of WordPress.
Log into your WordPress admin dashboard
If there is a new version available, click on "Update Now"

Minor and major updates will appear
Update your themes and plugins as well.
How to update WordPress manually with FTP
If you can't update WordPress via your admin dashboard, you can do it via an FTP client, like Filezilla.
1. Download the latest version of WordPress and unzip the ZIP file.
2. Deactivate all the plugins from your WordPress admin dashboard.
3. Connect to your web server using an FTP client (e.g. Filezilla) and enter your FTP details (host name, username and password can be found in the welcome email you receive from your host)
4. The files on the right-hand side of the screen are your existing installation files. Delete the folders called wp-admin and wp-includes.

5. On the left-hand side, go to the folder you unzipped containing the new version of WordPress. Open the folder, go to the wp-content folder > plugins. Select and drag the plugin files into your existing files folder.
6. The following window pops up, select Overwrite.


7. Repeat the same operation with the themes folder.
8. Replace the index.php file as well.
9. Go back to the root folder and drag across all individual files into your existing folder.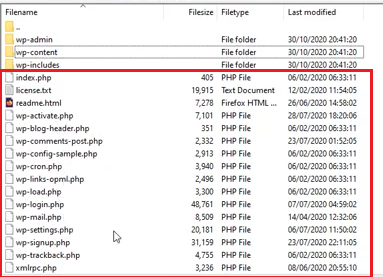 10. Next, move the wp-admin and wp-includes folders across, too.
11. You're done!
Get automatic updates with Jetpack
By choosing a managed WordPress hosting solution, you also benefit from a Jetpack license, gaining access to improved website performance, automatic updates and backups, enhanced security, etc.
It's a good solution for beginners or users who want to focus all their efforts on their website content without having to deal with WordPress updates.