Phishing email targeting EuroDNS customers

You may have received a phishing email aiming at directing you to a fake payment page used to steal credit card details. Please delete this email and do not click on any of the links!
The below phishing email has been targeting actual and potential EuroDNS clients: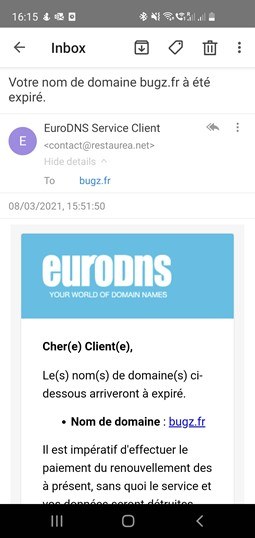 If you have failed to identify this email as scam and you suspect you have used you credit card on the scam site, please contact us first so we can check if the payment has been made to us. If not, you should get in touch with your bank.
As a reminder, EuroDNS never ask their clients to proceed to a payment without first going through the order process via their EuroDNS account.
Before proceeding to any payment, it is recommended to check that the url appearing in the address bar is https://my.eurodns.com and that the page has a valid SSL Certificate established for EuroDNS S.A. To do so:

1. Click on the lock icon in the address bar of your browser

2. The following SSL certificate should appear: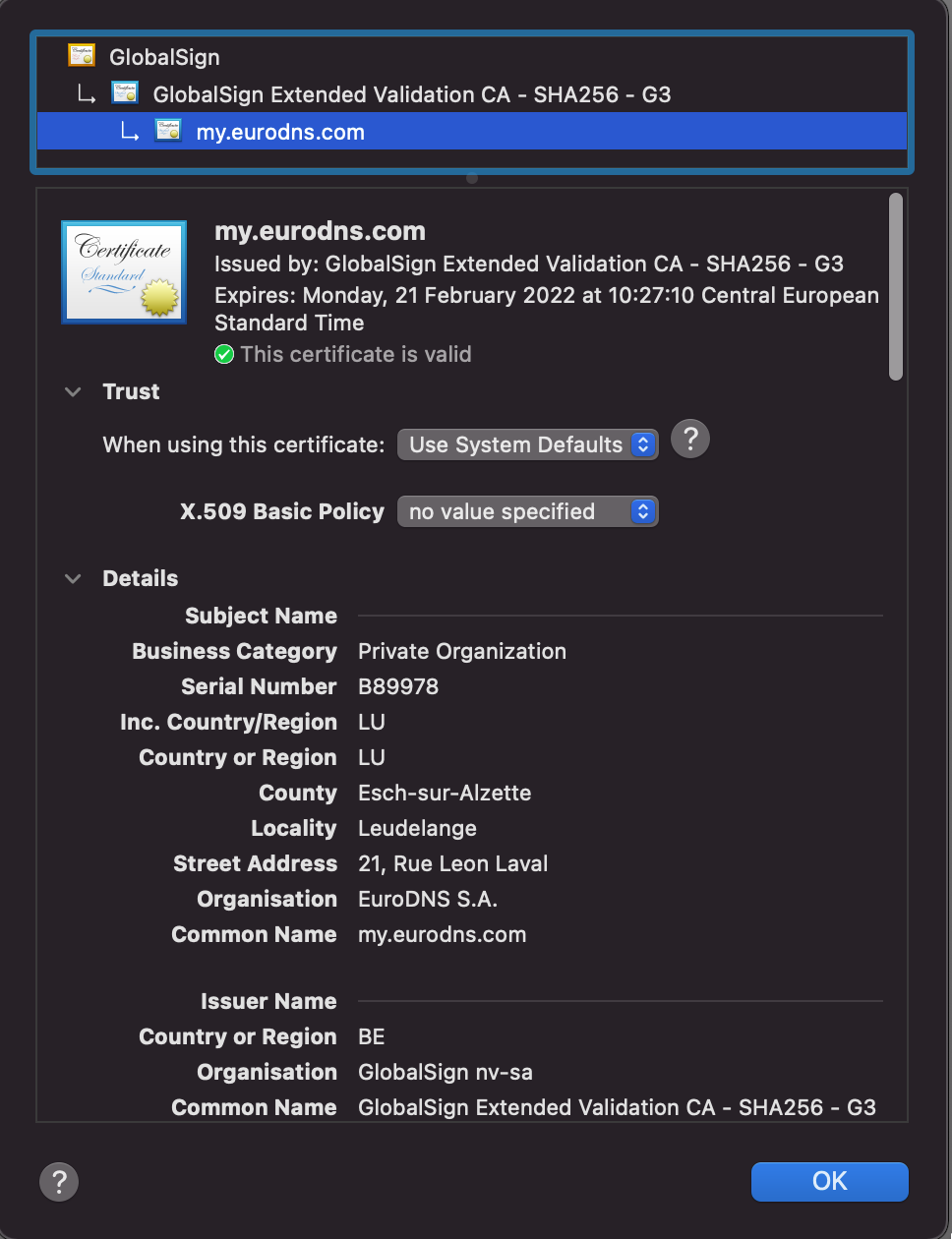 We are currently in touch with the registrar, registry and suspected host to resolve this issue.