Build an SMB website with WordPress or website builder

With the existence of WordPress and website builders, creating and maintaining a professional website for your small business has never been so easy. But which of these two options is best for your company and your set of skills? We're taking you through the pros and cons to help you decide.
What do SMBs want from a website platform?
Before deciding which platform is right for you, you need to ask yourself the right questions. Having a clear idea of what kind of website you need will set the expectations as to which website building features are essential.
Are you a complete beginner with no technical knowledge at all, or are you tech-savvy with basic coding skills? Do you want to be able to customize your website from A to Z or are you happy with pre-made templates?
To choose the right website platform, you will need to take into account your needs in terms of:
Usability
Customization
Updates & maintenance
Flexibility (adding new features)
SEO friendliness
Tech knowledge
Scalability
Time investment
Budget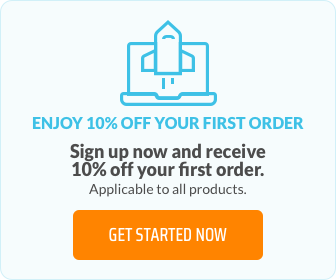 Why compare WordPress with a website builder?
While WordPress and website builders are both worthy website development tools, they have different strengths and limitations. The below comparison tables will help you understand which option suits your needs.
What is WordPress?
WordPress.org is one of the most popular CMS (Content Management System), in other words, a web publishing software used to create websites or blogs. As WordPress powers 35% of the internet, there's a good chance you're already familiar with this CMS option.
It offers a multitude of themes and plugins to choose from and build your website from scratch. Very flexible and scalable, it allows users to build any type of website and is ideal for bigger websites. WordPress is relatively easy to use, but you'll still need some technical knowledge to run updates or do some more advanced things.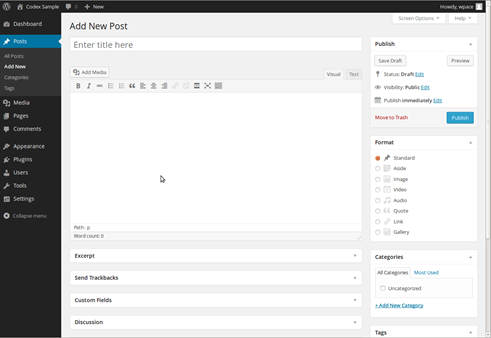 WordPress pros and cons
Among WordPress biggest advantages are its flexibility to add always more features (with hundreds of plugins available) and make your website exactly how you want it to be. For more advanced developers, this open-source software offers full control over the code to tailor for business needs.
It also integrates with a number of third party apps like ActiveCampaign, Mailchimp, Zendesk and others.
However, be aware that having some technical knowledge is preferable to use WordPress as it might be a bit overwhelming for first-time users to perform maintenance. Unlike most website builders WordPress.org does not come with an included domain and hosting solution, so this is an extra step you have to keep in mind.
If you prefer to not have to worry about finding a separate hosting provider and dealing with security issues, it is possible to opt for a managed WordPress hosting solution. Automatic data backup and security updates installation will be taken care of. Backups are performed daily and archived for the last 30 days also available for you to restore from.
With Jetpack, your website will be protected against cyberattacks and you will be notified if a potential security threat is found in one of your plugins or any theme files.
Pros
Cons
Usable and flexible
Time investment
Very customisable
Domain and hosting not included
Automatic updates
Requires ongoing maintenance and bug fixing
EuroDNS Control Panel integration
Some technical knowledge is preferable
3rd Party Integration
Online support & resources
Low-cost option
Our verdict
WordPress is a great option for intermediate users with low budget who are not afraid of technical concepts. With a little time investment, you can build a personalised website that will be just right for your customers. Suitable for small to medium size businesses, freelancers and bloggers.
What is a website builder?
A website builder is a platform or program that allows you to create a website with a simple drag-and-drop option and lets you customize your page from available templates. You can edit the elements of your built-in template with a simple click and add your content, which is ideal for complete beginners.
Website builders exist both in online and offline versions, the latter functioning as downloadable software programs.
Popular website builders:
Squarespace
Shopify
Webflow
Square Online
Wix
Carrd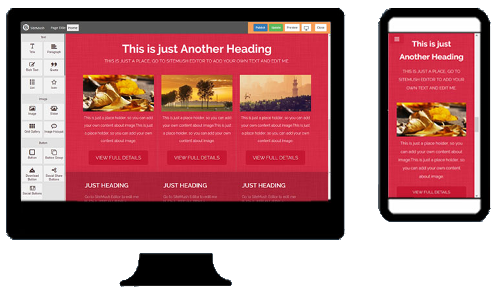 Website builders are the easiest option for complete beginners. Their installation is a matter of a couple minutes and their drag and drop features are quick and intuitive. Due to their simple setup, website builders don't need constant updates.
Domain name and hosting solution are usually included with the website builder. Regular data backup & security is available through the hosting provider. For example, we offer website Pad website builder with our web hosting plans, whose backup management tool provides various options to self-manage backups according to your needs.
Security elements are also covered like SSL support, DDoS mitigation, intrusion prevention, Firewall, security advisor.
They may not be as customisable as WordPress, which may be too limiting for more experienced users who already have some technical skills.
Pros
Cons
Very easy to use (no technical knowledge required)
Customisation is limited
Little time investment
Third-party integration is mostly impossible
EuroDNS Control Panel integration
Automatic updates
Regular data backup & security
Online forums & resources
Domain and hosting usually included
Low-cost
Our verdict
Website builders are considered the easiest website building option for beginners with no technical skills and with no time to learn. Suitable for low budget small business, hobbyists with minimum customisation needs and development expertise.
Conclusion: what is the best platform for SMBs
WordPress is a much more powerful option for SMB websites that require a lot of customization or special requirements such as a multilingual version. With a bit of tech knowledge, there's nothing you won't be able to do with it. EuroDNS Managed WordPress Hosting package includes installation of 1 website and access to WordPress CMS, free SSL certificate, JetPack support and more starts from €5,99 per month.