Best WordPress plugins and themes for your eLearning website

Educators, trainers, and businesses commonly offer eLearning courses designed to make learning accessible, engaging, and fun. If you're setting up an online learning website, check out WordPress's eLearning plugins and themes. WordPress has every resource and tool you need to create an ideal online learning environment.
WordPress eLearning plugins
LearnDash
Popular with businesses and universities, LearnDash provides quick, easy course design with all the features you'll need to deliver and track coursework: create quizzes, learning rewards, and certificates; manage users; activate engagement triggers based on actions. Deliver content according to a predefined schedule. Easily sell your courses: set your price, choose your pricing model, and hit publish. Robust features like grade book, email notifications, and multi-tier course design make LearnDash an ideal tool.


MasterStudy LMS
MasterStudy LMS is built with Vue.js, which gives you fast page loads and smooth page transitions. Add videos, graphs, slides, and other design elements including: student-teacher message board; quizzes designed with real-time questions and answers; and an option for generating certificates upon course completion. PayPal and Stripe integration allow you to set up flexible pricing and payment options: monthly, annual, or one-time-only.
Video Lessons Manager
Lets you build a video-based learning management system on your website. Includes intuitive features for managing video courses, webinars, and content. Add pay-per-view lessons for set periods of time. Administrators and users alike can track learning progress, leave comments, and mark favourites. Option to integrate with Vimeo and Wistia.

Additional plugins
WordPress offers many more eLearning plugins, too many to list here. For a more complete list, head over to the eLearning plugin page on the WordPress site. You'll be blown away by their extensive plugin library.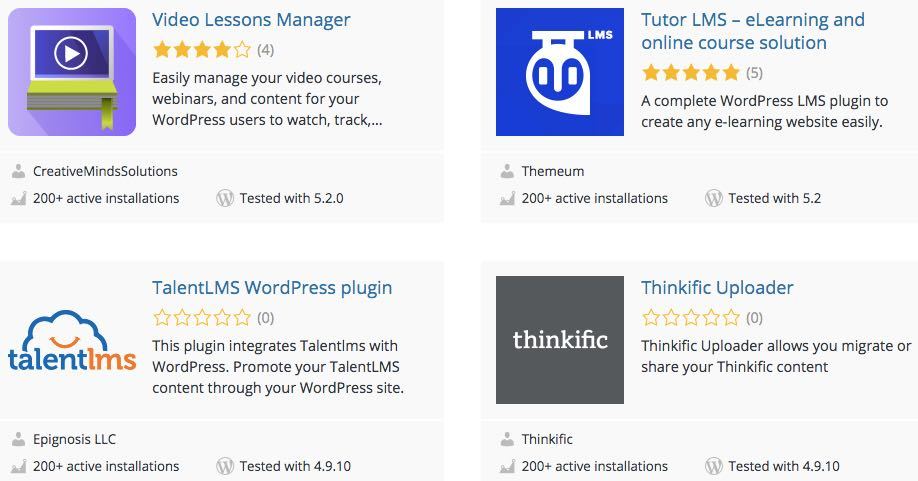 WordPress eLearning themes
Academy
Responsive, clean, and modern, Academy is suitable for any kind of online learning website, be it university, training academy, or coaching centre. Customise colour scheme, fonts, images, and background. Fully responsive so content is accessible from any device.
Access a demo here.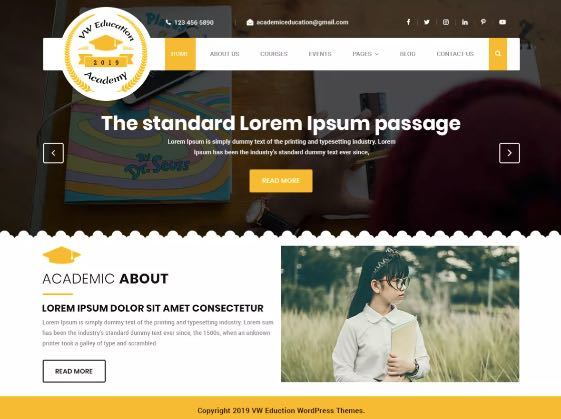 University Zone
Designed with user experience in mind, University Zone is clean, attractive, and engaging. It is mobile friendly, optimised for both SEO and speed, and includes great features like unlimited background colour combinations, social media integration, and numerous sections to help you organise information: welcome message, general information, featured courses, etc.
Access a demo here.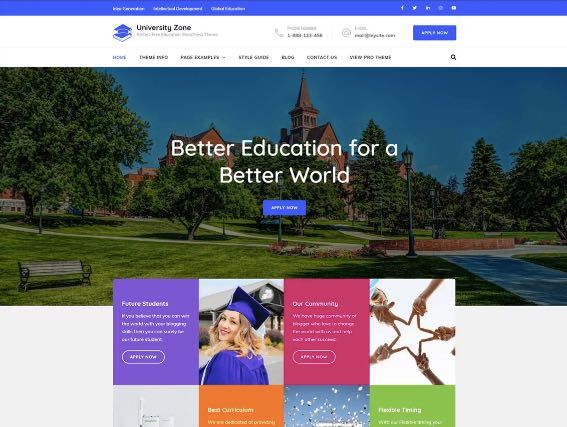 Graduate
Graduate is a multi-purpose theme suitable for schools, colleges, or distance learning programmes. Features include simple layout modification, sliders, menus, and WooCommerce compatibility. Translation-ready.
Access a demo here.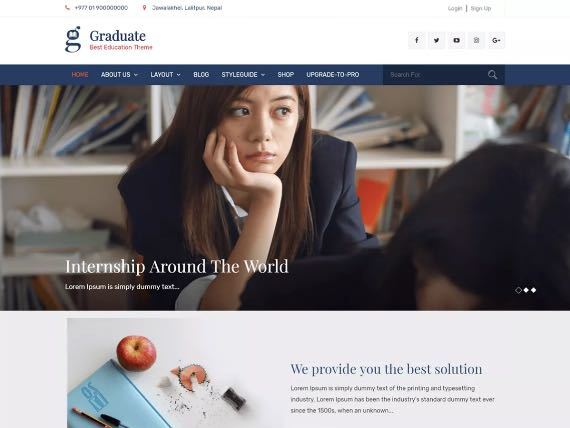 Additional themes
Again, WordPress has too many eLearning themes to list here. You'll find a more comprehensive selection in their themes directory.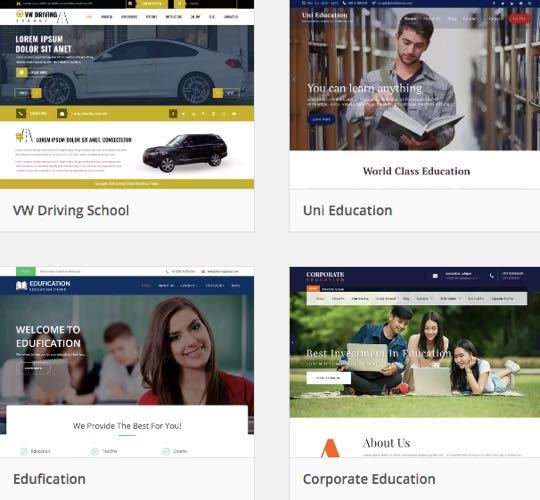 Domain names for eLearning websites
Don't forget: before you do anything, you'll need to register a domain name for your website. Your domain name registration at EuroDNS includes a free Alpha SSL certificate, Classic DNS, and professional email.
For eLearning websites, we recommend registering your domain name on any of the following extensions:
.COLLEGE- ON SALE NOW
Build your WordPress eLearning website today!
WordPress is available through our Core Shared and Advanced Hosting plans, though for eLearning websites we recommend our Advanced plan or our Managed WordPress solution. To see how each plan differs, visit our web hosting comparison and WordPress comparison pages.
Have questions about WordPress, domain names, or web hosting? Let us know! Our Sales Department is standing by. Get in touch at +352 263 725 250 or sales@eurodns.com. We're glad to answer all your questions and provide whatever assistance you need to help you get your WordPress eLearning website up and running!