WordPress, website builder or agency: what is best for you?
With the existence of WordPress and website builders, the need to hire a web agency to create your website has diminished. While both WordPress and SitePad provide plenty of great resources to help you build your website, is it really advisable to go ahead without the expertise of a professional? A few points to consider before jumping in.
Originally published on 05/03/2019 - Updated on 30/09/2020
WordPress and SitePad for SMB websites
Our Core Shared and Advanced plans provide all of the small business web hosting essentials you need, including different platforms with which you can create your SMB website.
To create your site, you have two main options: WordPress, an all-in-one customer management system (CMS), or SitePad, a DIY website builder that allows you to customise your site with drag-and-drop elements. Both options come free with our hosting plans. In a nutshell, here's what you can expect from each.
WordPress
As WordPress powers 35% of the internet, there's a good chance you're already familiar with this popular CMS option.
A rich selection of plugins, customisable templates, and regular updates make WordPress a practical choice for first-timers unfamiliar with the mechanics of website development.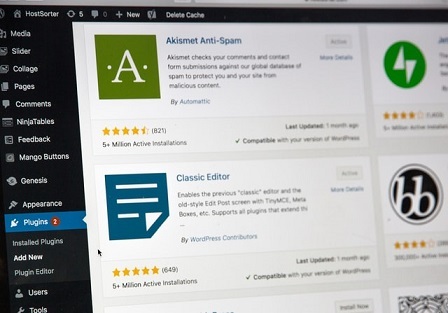 The pros
Usability: flexible and simple to set up, easy to use for most users. For non-developers, the platform offers ready to install templates that can be easily customised. Most hosting providers offer 'one-click' installation. For more advanced developers, this open-source software offers full control over the code to tailor for business needs.
Customisation: with a rich selection of over 50,000 plugins and hundreds of themes currently available, you'll have plenty of ways to personalise your website.
Updates: automatic data backup and security updates installation available through a managed WordPress solution. Backups are performed daily and archived for the last 30 days also available for you to restore from. With Jetpack, your website will be protected against cyberattacks and you will be notified if a potential security threat is found in one of your plugins or any theme files.
EuroDNS Control Panel: full integration with our web hosting control panel - As a EuroDNS customer, you'll be able to build your website directly from your customer control panel and have everything in one place.
3rd Party Integration: WordPress integrates with a number of third-party apps like ActiveCampaign, Mailchimp, Zendesk and others.
Support: support forums and online resources. WordPress users can always find help on the support forums or via the variety of online resources available.
Fees: low-cost option. Managed WordPress Hosting package that includes installation of 1 website and access to WordPress CMS, free SSL certificate, JetPack support and more starts from €5,99 per month.

The cons
Time investment: requires more time investment than a website builder.
Customisation: limited to themes and plugins available.
Maintenance: unlike website builders, WordPress requires ongoing maintenance and bug fixing.
Technical knowledge: accessible for beginner users but be overwhelming at first. WordPress is definitely a more advanced option than most plug-and-play website builder solutions and requires some additional training. Plugins often require code tweaking to work with your theme, which means the users need to have some technical knowledge.
Our verdict:
WordPress is a great option for intermediate users with low budget who are not afraid of technical concepts. With a little time investment, you can build a personalised website that will be just right for your customers. Suitable for small to medium-size businesses, freelancers and bloggers.
SitePad website builder
What's a website builder?
It's a platform or program that allows you to create a website without editing code manually. Most builders come with a simple drag-and-drop option, which allows you to customize your page from available templates.
You'll find plenty of website builders on the web, from Wix to Weebly and Squarespace. To choose the right website builder for your business, we recommend that you have a clear idea of what website you want to create and subscribe to the free trial version of a few builders to try them out before deciding which one is best. Now, let's take a closer look at one of them, namely, SitePad.
The pros
Usability: easy to use. Drag and drop features, point and click to edit allows fast real-time updates.
Time investment: small business owners love website builders because they don't take a lot of your time. The website creation process is very simple and you can have your site up and running within a few minutes.
Technical knowledge: no technical expertise required. You don't need any coding skills to build a beautiful site.
Customisation: a great selection of themes and widgets. You can modify existing pages to take advantage of new creative features as they become available.
EuroDNS Control Panel: full integration with our web hosting control panel - Just as for WordPress, you'll be able to build your website directly from your customer control panel and have everything in one place.
Maintenance: not required. Due to their simple setup, website builders don't need constant updates.
Updates: regular data backup & security is available through your hosting provider. Plesk hosting's backup management tool provides various options to self-manage backups according to your needs. Security elements are also covered like SSL support and DDoS mitigation.
Support: available support forums and online resources. SitePad users benefit from online support forums and online resources.
Fees: low-cost option. SitePad is included in all our Hosting Plans, starting at €1.99/month.
The cons
Customisation: Fewer customizable options than WordPress. May be too limiting for more experienced users who already have some technical skills.
3rd Party Integration: Limited to non. Not possible to integrate with most third-party apps and services.
Our verdict:
SitePad website builder is an easier website building option than WordPress. It's ideal for beginners who don't have technical skills and have no time to learn. Suitable for low budget small businesses, hobbyists with minimum customisation needs and development expertise.
Hire a web agency to build your SMB website
WordPress and website builders are not the only option. Working with a web agency can be a better alternative if the website you have in mind has to be very high quality, original and specific enough to require someone to create it from scratch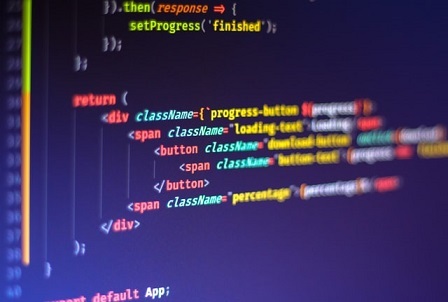 The pros
Customisation: Complete flexibility and high-quality work. Working with a professional ensures you end up with exactly what you had in mind. The developer can help to achieve a complete custom made website.
Updates: custom website grows with the business needs, meaning you can alter your site and add features specific to new business requirements
The cons
Time investment: the entire process of developing a new website from scratch generally requires more time as basic functionalities are not available immediately.
Technical knowledge: Expert level - You are looking at employing a full-time website agency for any future update on your website. This also means the quality of the website and its performance is dependent on one expert or the website agency.
Fees: Hiring an agency will be the most costly solution. Complete build fee will vary depending on the scope of work and is defined differently by different service providers. Apart from initial build costs, you will need to consider ongoing maintenance.
Our verdict:
We recommend hiring a web agency for more specific and complex websites, for where the financial investment is worth it.
Accessing WordPress and SitePad website builder
WordPress
Access the WordPress toolkit from the Plesk control panel. Use the one-click installer to set up, configure, and manage WordPress according to your unique needs. If you need additional help, Plesk's Administrator Guide offers straight forward, step-by-step assistance with the installation and management of WordPress.
SitePad website builder
SitePad website builder is fully integrated into the Plesk control panel. You just need to provide your domain name. We will automatically configure DNS settings for you. You select your theme, add your content, and click publish. Static web pages (HTML, CSS, JS) are published directly to your domain so your site performs faster.
Launch your SMB's website today!
Both WordPress and website builders offer small and medium sized businesses simple ways to establish their online presence. Deciding on which one is the best option for you will largely depend on your technical expertise and your website's unique requirements.
If you have few technical skills, little design experience, or just need to get online fast without delay, a website builder is likely to be the better option for you. If you need more customisation and flexibility, go with WordPress.
Of course, you can always give us a shout if you're still not sure which is right for you. Our Customer Support team is glad to offer whatever help you need.
Good luck getting your SMB's website off the ground. Regardless of whether you choose to work with WordPress or a website builder, you can't go wrong.

Photo by Caleb Jones on Unsplash