4 reasons why you need a wedding website
You just got engaged or know someone who did? Then you need to read this. We spoke to one of our team members who recently tied knots and her number one tip for anyone planning their special day is to "Get your wedding website". Here are 4 ways you can benefit from having your own wedding website and some tips to achieve the perfect one.
So you just got engaged! Yep, it's definitely happening! If you're like most newly engaged couples, you have already started on the planning and are itching to send out your wedding invites.

But before you do, consider making it digital and register your wedding website.
We spoke to one of our team members who recently tied knots and her number one tip for anyone planning their special day is to "Get your wedding website".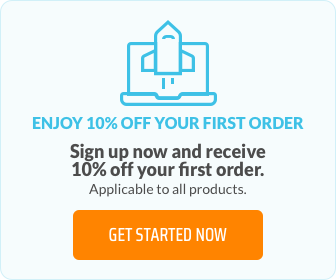 Here are 4 ways you can benefit from having your own wedding website.
1. You can make it personal and customised to your wedding theme
Start by sharing a short relationship bio of how you met, funny moments and how the proposal happened. Don't forget to include some proposal photos. The reality is not everyone invited will know your love story. Especially if you are having a big wedding, this is a great way to make all guests even more inclusive.
Next is to match the design to your wedding theme. With growing demand for wedding websites, you can find website template suitable for every wedding theme whether you are going for a classy, glamorous, modern or bohemian. Here you can find some free themes.
With WordPress CMS, you can also personalise according to your requirements and preferences and add plugins like time countdown, online reservation form, social media integration, song requests or gift registry.
2. It can serve as wedding info hub
Unlike traditional paper invitations, the website cannot be misplaced and has unlimited space. Use it as a main wedding info hub and save yourself from being bombarded with repetitive questions. Your guests will be able to find everything on the website from ceremony time to your dress code rules. Below are a couple of things you can do to make the site more informative:
Add example pictures for Dress Code (trust us, your wedding guest is equally stressed about their outfit)
Include Google Map with pin of the wedding venue location
Instructions on how to get there and accommodation suggestions for all budgets
Add wedding schedule and details for any additional events
Add gift registry wishlist (with pictures!) or bank transfer details for cash gifts
Add summary FAQ page and link to different sections Refer to your website all the time
3. Easy to update your guests on any changes
Whether your wedding planning is well underway or you are still making adjustments to wedding details, with a website you can make changes quickly and in real-time. Instead of sending out another round of stationary, which is both pricey and unreliable, you can send a quick email blast or share on Social Media to advise on the updates on the site.
With continuous social distancing rules, many couples are using their online platforms to host online ceremonies.
4. Cuts downtime and costs
With the world becoming more globalized, it is highly possible some of your guests are living across borders, which also means less secure and more costly paper invitations. Why stress waiting for the letters to be delivered and then waiting for the RSVPs to return when you can save both yours and guests time by sending e-invites and getting them to register attendance online.
Adding reservation plugins you can help you track guest confirmation, update guest list, record dietary requirements or update gift list registry.
This is an opportunity to save money on stationary and allocate them to something truly valuable like memorable thank-you gifts.
A wedding website can improve your wedding planning process tenfold and allow you to enjoy the exciting and important parts of the preparation.
Steps to set up your wedding website
Now, you have decided to go ahead with creating the website.
First and foremost, make sure you have the right domain name. Here are some tips for you to consider:
Make it easy to remember and to type.
Explore alternate extensions.
Many couples will decide to register with .com domain extension as it is one of the most popular and familiar. That also means, your desired domain name may not be available. If this happens, we suggest using these alternative extensions for something more unique:

Our suggestions here:
johnkatewedding.party
mrandmrssmith.wedding
jktietheknot.com
foreversmith.love
audreyandjulien.love
ajseptembre2021.wedding
Next up, build your perfect website in 5 simple steps:
Step 1. Choose a hosting package.
Here we provide a full breakdown of 2 WordPress hosting packages: Basic and Managed.
Step 2. Install Content Management System.
If you subscribed to Managed WordPress Hosting, you will automatically have access to WordPress CMS.
Step 3. Select a website template and install.
The most important thing here is to align website design and features with your requirements and your wedding theme.
Step 4. Update website information and integrate different plugins.
Step 5. Launch your website and get ready to elope.