.ART domain: giving crypto a creative touch

More and more people are investing in cryptocurrencies or are interested in new media such as NFTs. But did you know that .ART domains can be used as a cool name for digital art portfolios and as a crypto address?
The crypto world has inspired artists to create futuristic and exciting artworks that seek to explore the world of the crypto/blockchain movement. Back in September 2020, Christie's auction house announced the sale of a digital portrait of the Bitcoin code for more than $130,000. It was the first time a non-fungible token was auctioned at one of the major auction houses for traditional art.
Meanwhile, it doesn't matter whether you create physical or digital art, one thing is undeniable: with the emergence of new media such as NFTs, VR and other digital initiatives, the need for new creative tools to promote and generate revenue is steadily growing.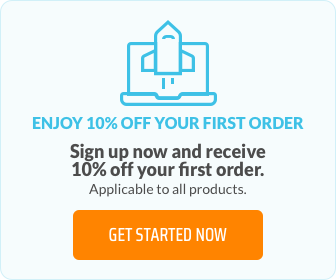 With all these developments and more to come, it is obvious that crypto needed some tools to spice up its tech background and move into the creative space. The team behind .ART domains has been closely watching the industry and recently announced the possibility of registering your .ART name on Ethereum name service (ENS), and having a neat and memorable cryptocurrency wallet address as a result.
You can now send crypto directly to registered domains using .ART wallets. Instead of typing out an incredibly long crypto address, you have the option to simply type in an easy-to-remember domain like annieswallet.art!
As a result, a .ART domain can serve both as a catchy name for an artist's digital portfolio and a crypto address. There is no need to separate artistic and commercial anymore: all you need is one .ART domain to protect your IP rights online by securing your own digital space and owning all the data on it, showcasing art, promoting it and generating revenue from it.
What are the benefits of ENS integration with .ART domains?
Security. ENS is built on smart contracts on the Ethereum blockchain, meaning it doesn't suffer from certain insecurities of the DNS system. You can be confident that the names you enter work the way their owner intended.

Concision. .ART domains are naturally easier to remember, giving crypto exchanges human-readable names.
Error-proof. Imagine you get one symbol in your wallet address wrong – not hard when they come as 26-35 alphanumeric characters! With a .ART domain, this would never happen, insuring against erroneous transfers.
Marketing. If you are using your crypto wallet to collect or exchange NFTs, what better way is there to advertise that than a .ART domain name? In the age of brand battles won by storytelling, naming is king.
How to integrate your .ART domain with ENS?
To benefit from the crypto wallet feature and connect your .ART domain to ENS, contact our support team for assistance.
A lot of institutions and personalities in the NFT art communities have already found their home under the .ART umbrella:
async.art
NFT Marketplace to create, collect, and trade programmable art
On Async Art, creators can add layers to their artwork, making 'master' and 'layers' NFTs. Each master is made up of various layers that exist as NFTs independently from each other and can be altered by whoever owns the layer. Async Art also released Async Music, giving music the ability to change its composition and tracks to contain many unique combinations of sounds.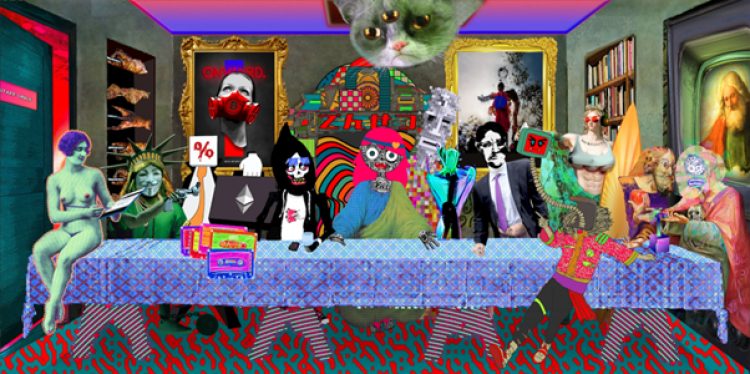 First Supper, by Shortcut, Josie, Sparrow, mlibty, ans Design, Alotta Money, Twisted Vacancy, Coldie, Hackatao, XCOPY, Matt Kane, Rutger van der Tas and DIGITAL via Async.art
dada.art
Creative community with integrated blockchain option
DADA is the first social network for collaborative visual conversations uniting the process of making art and the dialogue created from it. The platform integrates the use of blockchain technology which makes it possible for users to monetize their creations.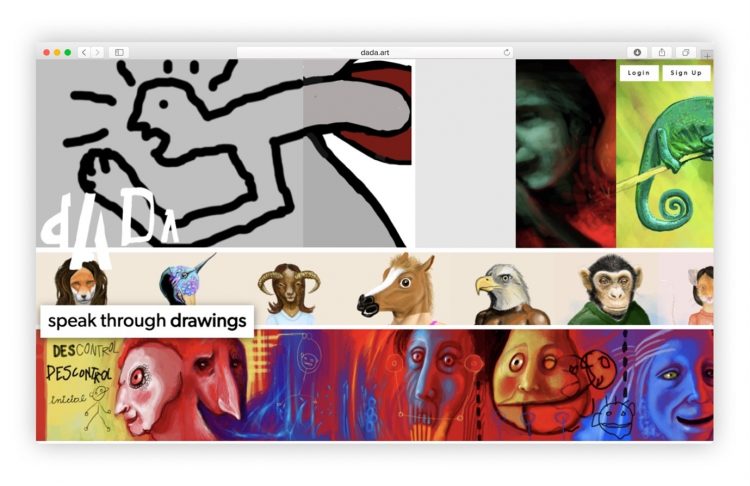 burn.art
A token of creation through destruction
Launched by renown digital artist Pak, burn.art allows users to burn NFTs to receive ashes ($ASH – Pak's token) in return. Similar to the physical world, burning a token on the blockchain results in it being removed from circulation, i.e. destroying the NFT permanently. Playing with the lack of boundaries and the fluid nature of the virtual space, Pak recreates the cycle of life, inviting people to "Burn art to get ashes to get art to burn art."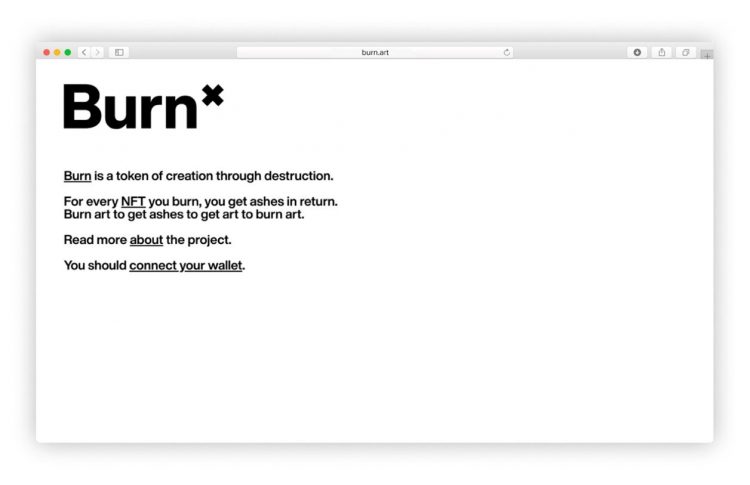 blockchain.art
Network to discover, buy and sell digital artworks online
The BC/A platform features a built-in digital artwork management system that's tailored to the art world. BC/A provides a secure way for managing, selling and buying digital art for artists, gallerists, institutions or collectors.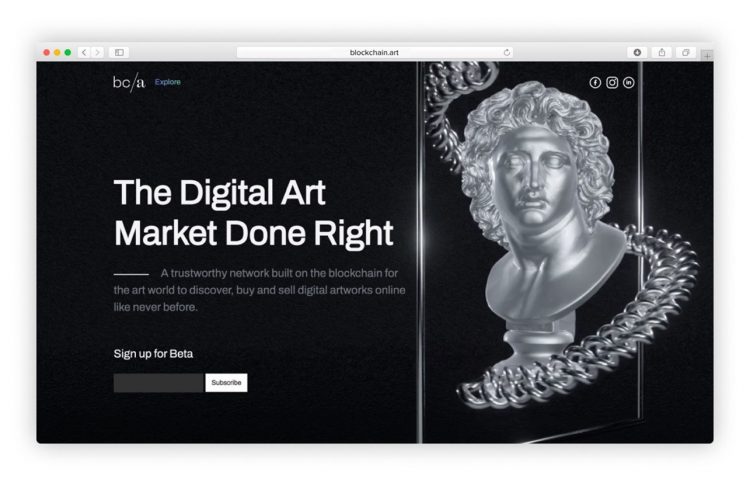 limitededition.art
NFT digital assets marketplace
The platform offers a range of blockchain-focused products services that can be found under the corresponding domain names: assets.art, authentic.art, coa.art, codex.art, hodl.art, ledger.art, kyc.art, verify.art, wallet.art and watermark.art.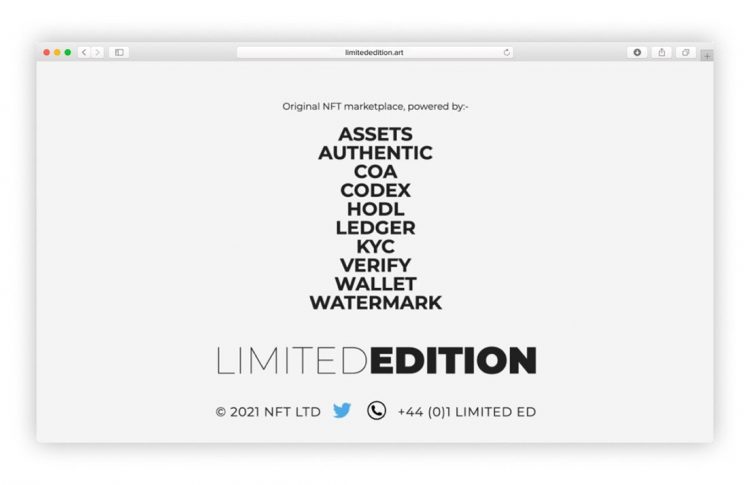 all.art
NFT liquidity pool and licensing rights
The All-Art protocol provides constant liquidity for NFTs by introducing a new type of liquidity pool AMMs, while upgrading the current NFT standard with improved functionalities and embedded license rights called NFT-PRO. They won second place in Solana blockchain largest hackathon in 2021 and are aiming to provide the art market with much-needed solutions, including copyright and licensing of the NFT artworks.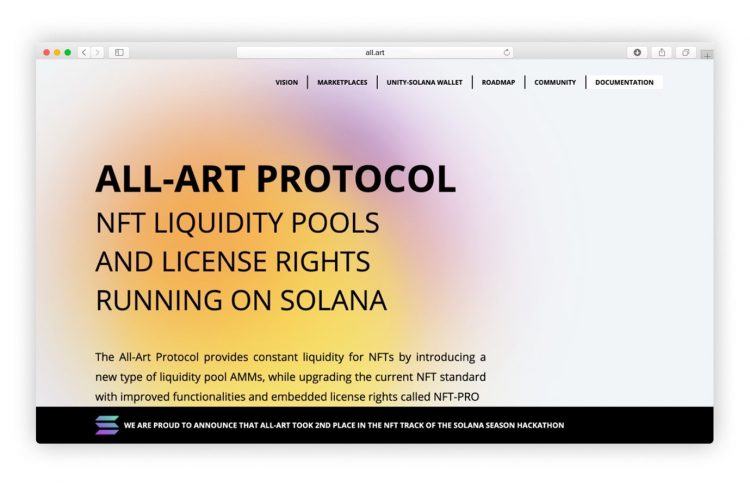 Start your digital journey now. Register your .ART domain and join the largest creative community online!