Email security for banks: everything you need to know

As the sophistication of cyberattacks increases, phishing attacks against email security remain popular, despite easily being able to identify phishing email scams. Most businesses, especially banks, can think that a spam filter in their inbox is all they need, but hackers view banks as one of the most desirable targets.
Importance of Email Security
As technology improves and more people continue to work from home, most business communications are through email. Companies, especially banks, need to rely on email security when communicating inside and outside of the company. Whether you're sending a contract or financial statements, users need to trust that their data remains confidential. Email security, or encryption, is beneficial to banks for a multitude of reasons.
1. Helps to Avoid Business Risks
By encrypting your email, you limit the access a stranger, or your competitor, would have to sensitive data.
2. Protect Confidential Information
Banks are privy to their customers' confidential information, such as date of birth, social security numbers, and bank account information. Sending a customer's confidential information in an unencrypted email can result in a hacker accessing that information in transit.
3. Remove Message Reply Possibilities
Strong email security ensures that messages you send won't be saved, altered, and then re-sent later. Recipients can receive the authentic email message first, but then have the fake messages delivered to their inbox later. The fake messages look real, and can pose as a danger for hackers trying to phish your email recipients.
4. Avoid Identity Theft
Some hackers may be able to obtain your username and password for your email account, which is why strong passwords and two-factor authentication is strongly suggested. With your username and password, hackers are able to login to your network as you, reading emails you've sent and received, and send fake messages, which is considered identity theft.
5. Repudiation of Sent Messages
By using an encrypted email server to send emails, the sender cannot deny the authenticity of the email. Sending emails on an unencrypted server can't guarantee that the sender really did send the email. This is especially helpful when emailing contracts or the financial needs of a customer.
6. Unprotected Backups
Any email you send is stored on an SMTPS (Simple Mail Transfer Protocol Server). These are outgoing servers where backups of the server disks hold text copies of your email. The copies of your emails can stay on a server for years, and anyone who is able to access the backup files, can read the emails and use any information found maliciously, even if you've deleted the message from your inbox.
Phishing v. Whaling
Email security gets brought into question with each phishing attempt. And it's not just lower-level employees' email accounts that are being phished, but there's been an increase in attacks against the C-Suite employees, known as whaling.
The Council of Better Business Bureaus' Communications Director, Katherine Hutt, said in a statement, "We believe there has been a recent uptick in whaling scams aimed at businesses, and we want to warn companies to alert their employees about this potential fraud." You can read more about how to identify email phishing scams in this article by Trustifi.
What are the vulnerable areas?
Email security starts with the servers. Generally, a bank's customers won't have a sophisticated email server, which ensures that the sessions are encrypted. Utilizing Transport Layer Security will protect all email sessions, including POP, SMTP, and IMAP. Banks that use a web-based email service ensure that the Transport Layer Security protects the web traffic, whereas a locally-installed email program won't have those email security safeguards in place. It is always recommended that email passwords be strong, using special characters and no personal information, and users enable multi-factor authentication, such as biometrics on a smartphone.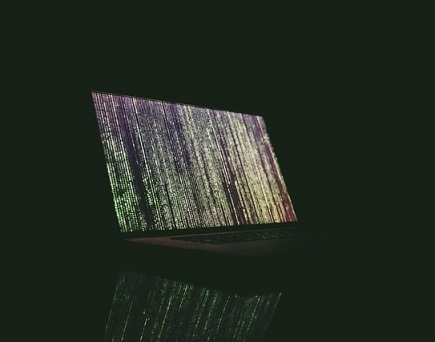 What can you do to safeguard against attacks?
Enhancing or replacing your current protection is ideal when looking at the state of security on the internet.
1. Security Audit
Having a security audit performed before a new system is put in place will show the strengths and weaknesses that are currently setup on the network. Recommendations can be given to the banks on the best course of action to take in protecting information.
2. Firewalls
Banks that install firewalls on their networks are able to stop malicious activity before it reaches other parts of the network where secure information is stored.
3. Multi-factor Authentication
Multi-factor authentication is especially useful for users that access their banking information on their mobile devices. This type of authentication will send a code to the user's cell phone in addition to the user needing to enter their password to log in.
4. Modern Anti-Malware
As the threats evolve, the anti-malware software needs to, also. For traditional anti-malware, malicious acts are determined by signatures and known patterns. However, modern anti-malware utilizes artificial intelligence and other tools that are able to detect unknown threats - helping companies stay ahead of the threats.
5. Biometrics
Biometrics are more secure than a code that is texted to a cell phone. This type of authentication uses retina scans, facial recognition, or thumbprints to confirm its user's identity.
6. Automatic Logout
Enabling an automatic logout system on your bank's website minimizes a user's risk of having their information obtained by a hacker, who would be able to access the user's information without having to log in.
7. Education
Educating your customers and employees on the importance of email security by notifying them of potential consequences if not utilized, may motivate them to adjust their online behaviors, in fear of losing their investments.
Monitor All Email Client Devices with Health Checks
Automated health checks are able to help banks flag problematic accounts and identify email security problems, such as weak passwords, and help the IT team fix the problem quickly.
With automated health checks, banks are able to get real-time alerts if email servers stop running, with information on activities performed by the mailbox before the server stopped.


Incorporate Data Loss Prevention Tools
The goal of the email hackers, especially for ones that focus on banks, is to get access to sensitive information through email accounts and forward that information outside of the company. By utilizing a data loss prevention tool, the email accounts are monitored, and the tool is able to detect and stop any threats of breaches of information, preventing key information from travelling outside of the network.
Data Loss Prevention tools are used by network administrators in banks to monitor the data accessed and shared by the network's users.
Aside from the digital tools available at your fingertips to enhance email security, one of the most important tools is knowledge. By training your employees on what malicious email attacks look like and what to do if they see a suspicious email, you're empowering your employees to have open communication in a solid cybersecurity culture.

Photo by Stephen Phillips - Hostreviews.co.uk on Unsplash