.SOFTWARE for an ever-growing industry

From 2016 to 2019, the software market revenue grew from 100 to 117 billion dollars, with forecasts estimating it will reach 127 billion by 2021. In the ever-growing industry, .SOFTWARE domain names provide a dedicated online space for developers, associated professionals and ensures your business stands out. Read on to know more...

No wonder why an industry with such an impressive growth needed its own TLD to assert its identity! Launched in December 2014, the new gTLD .SOFTWARE is one of the star extensions for the tech industry, and in particular for software developers.
.SOFTWARE, for whom?
When you hear software, you might think of big companies or start-ups, but there's so much more to it. The software industry also has a lot of freelance workers, a number of them working on creating software for the apps of the smartphones and tablets industry. And what better way for those people to choose a cool and unusual domain extension to differentiate themselves from their competitors?
Who uses this extension:
Software testing, support, & consulting companies
Software product developers & manufacturers
Software training & educational institutions
Software resellers
Let's have a look at two businesses that are using this extension and why.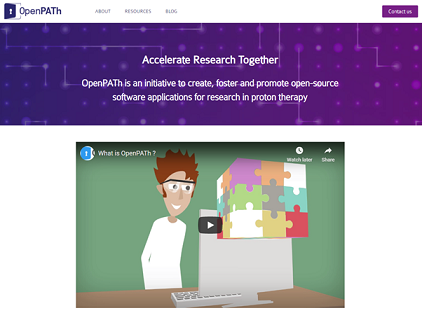 Openpath.software: this open collaboration project website uses vibrant colors to present their objective.
Registering a .SOFTWARE sends a clear message to your customers about who you are and what you do. Another interesting point is that it gives you more chances of finding the domain name of your dreams. While .COM is one of the most popular extensions out there with 148 million domains registered (with roughly 1/3 of these actually in use), .SOFTWARE counts only little more than 17,000 registrations.


Mark Camilleri Gambin, Managing Director and Founder of Preeo, a software development company in Malta, decided to register a .SOFTWARE domain name. He explains:
"We registered these domains because I think they are cooler. For our parent brand, we use preeo.software domain to highlight the technology niche, I think there's that fun factor that makes you a bit unique. The.com one is highly saturated. Sometimes it is so hard to find the name that makes sense for you that someone has not bought already".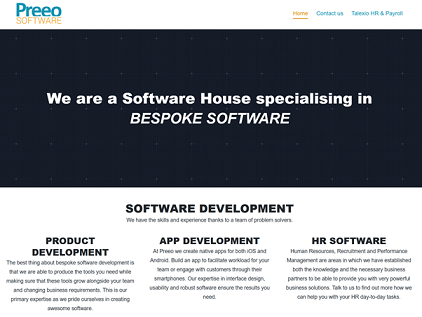 Preeo.software
In brief, .SOFTWARE domain name registration is available to anyone but is most ideal for:
Creating a dedicated space for dev teams to test software
Showcasing programming projects, portfolios, documentation, and tools
Sharing your passion for coding and all things digital
Showing off your expertise in web development, software engineering, game development, mobile apps, or IT security
Targeting users searching for software-related information
Memorable alternative to .COM
Easily brandable – attach your name, your business name, or your project to .SOFTWARE
Search engine friendly – search engine results are the same as you would expect from .COM or other more commonly used domain name extensions
Register your .SOFTWARE domain name at EuroDNS and receive, free of charge, all of the following add-ons: