.CHRISTMAS & .BLACKFRIDAY: get ready for the holiday season!
For a lot of businesses, this year's holiday season will take place entirely online. To optimise your online presence, look no further with our two extensions of choice: christmas & .blackfriday and get your customers' attention!

In a year that's already been full of surprises, it's remarkable to think that the holiday shopping season is just around the corner. With the "new normal" still taking shape, only one thing is certain: businesses and consumers alike are prepared for Black Friday and Christmas shopping to be almost entirely online this year.

In fact, many of the world's largest retailers, including Walmart, Target and Best Buy, have already announced their physical stores will be closed for Black Friday, in favor of fully-digital experiences on their websites.

Use .BLACKFRIDAY and .CHRISTMAS domains to promote your seasonal sales
The time is now to formulate your strategy for the holiday shopping season, and it all starts with a .BLACKFRIDAY or .CHRISTMAS domain for your business.
Get these domains, like yourbusiness.christmas, yourproduct.christmas, or yourservice.blackfriday at a discounted rate now.
Here are a few ways you can use .BLACKFRIDAY or .CHRISTMAS domains to make 2020 the most special year yet:
Create dedicated sale sites: Host your Black Friday and Christmas sales on a microsite or landing page without overhauling your primary website.
Rank organically in search: Register top keywords like smartwatch.christmas, fashionjewelry.christmas, gamingconsoles.blackfriday, and giftcards.blackfriday to get found online.
Host highly-anticipated sales: Tease special offers, create countdowns, collect customer contact details, or extend invitation-only offers.
Use a variety of .BLACKFRIDAY and .CHRISTMAS domains as call-to-actions in your commercials, billboards, or ads. Not only are they memorable, but they will help track performance of each campaign!
Just see how other businesses are using these domain endings: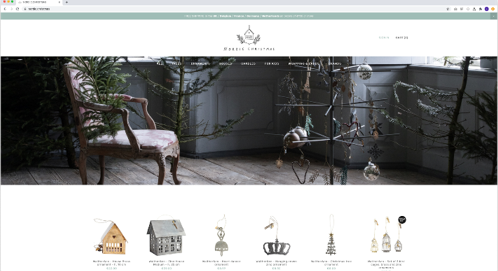 Nordic.christmas: A chic European Christmas decor shop featuring modern ornaments and decorations.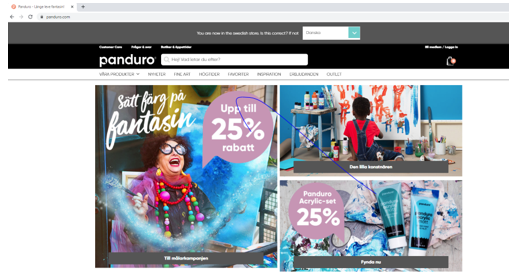 Panduro.christmas: A colorful homepage with discounted painting products and accessories. Like many brands, Panduro has chosen to have the .CHRISTMAS extension redirect to the .Com website.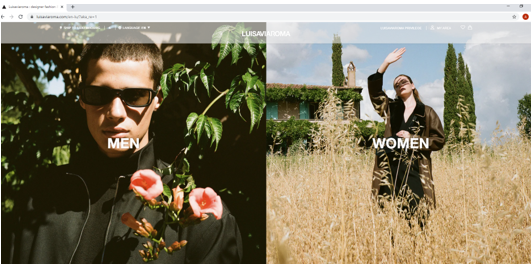 Luisaviaroma.blackfriday: High-end clothing, home and beauty items available for purchase through this site.
Beyond traditional holiday shopping, these domain endings can also be used for out-of-the-box applications. For example, Bekk, a Norwegian consulting firm, uses bekk.christmas, css.christmas, javascript.christmas, and ten other .CHRISTMAS websites with daily content, articles, and podcasts for web developers.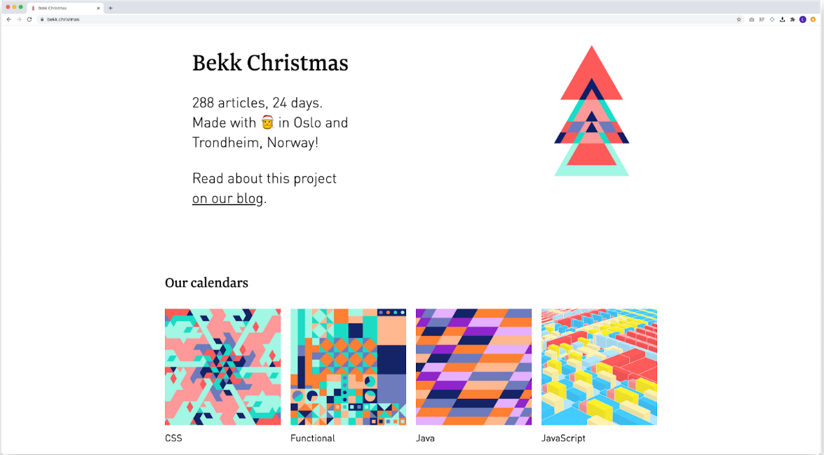 "These sites help promote our business and people in the general community,"
says Kristofer Giltvedt Selbekk, the creative mind behind bekk.christmas.
"We chose .christmas because it was meant as a Christmas present to the community. It turned out to be a huge success, with a lot of hype and readers outside our company. Suddenly, my tiny side project had thousands of readers!"
See our Black Friday & Cyber Monday deals!