Expired domain name trouble: a missed renewal date is all it takes

Simply put: Don't. Let. Your. Domain. Expire. An expired domain name is bad for business, bad for users, and could end up costing you. Don't believe us? These examples illustrate some of the worst things that can happen if you just let a domain name expire or miss your domain renewal date.
Expired domain names expose confidential information
A number of companies just abandon their domains once they cease operations or merge with another firm. This is without knowing it might put them at risk and expose confidential information. Their abandoned domain is left wide open for re-registration by someone else. Anyone. The domain's new owner will have access to not only the firm's domain name but everything associated with the domain: email, information and documentation related to the firm's legal practices, its financial details, and – yes – privileged attorney-client information that legal firms are, by law, obligated to keep confidential.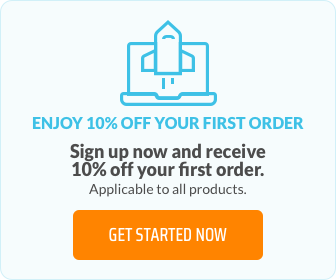 This is one of the most significant and overlooked cyber threats law firms face today. Moreover, expired domain names pose significant problems for all businesses. If a bad actor takes control of an abandoned domain, there's no end to the damage that can be done.
What else can happen when you let your domain name expire?
All types of firms can be vulnerable to problems caused by domain name expiration. Just take a look at these examples.
Serious newspapers see their reputation affected
In July 2021, The Washington Post, New York Magazine, and Huffington Post were the direct victims of video platform Vidme not renewing their domain name. An adult-themed website bought the vid.me domain and the three serious websites ended up having porn content embedded on their pages.
Expired domain leads to Google payout
Although it's by no means the worst story, back in 2015, the world's most heavily trafficked domain became available for registration. Former Google employee Sanmay Ved scooped it up for all of $12.00 (you can read his own account here). He only owned the domain for about a minute before Google cancelled the registration, paying Ved $6,006.13 in "reward" money, a drop in the bucket for a company the size of Google. Many companies have paid a far greater price. By the way, in case you're wondering why $6,006.13, the company said "squint a little and you'll see" the number resembles the word "Google". So, there you go.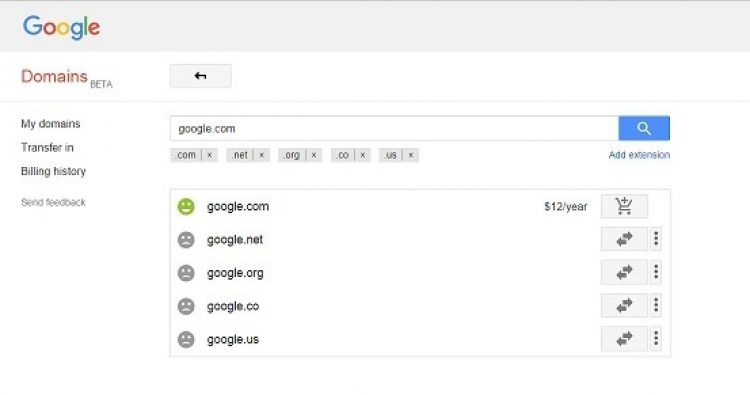 Google Argentina becomes unavailable
In April 2021, Google lost its Argentinian domain for a few hours when it became available, causing a closedown of the local search engine google.com.ar. The new temporary owner, 30-year-old Nicolas Kuroña, noticed the domain became available and completed the completely legal buying process for a couple of euros.
The domain was transferred back to Google shortly after with no compensation being offered to Kuroña, but it's a good example of what can happen if you forget to renew your domain.
Domain name squatter targets UK fostering agency
A few years ago, Little Acorns Fostering was forced to give up its .COM when, upon expiration, a domain squatter bought it and demanded the family-run agency pay £9,000 to get it back. Fortunately, Little Acorn also owned a .CO.UK domain, making it possible to transfer its website to that address. But as with the reregistration of expired domains once held by legal entities, whoever owns Little Acorn's expired domain acquired instant access to all emails, information, and documentation associated with the domain name. Incidentally, rather than give in to the squatter demands, the agency hired legal counsel.
Expiration causes embarrassment for Marketo
Marketo, a multibillion-dollar company, seller of automated marketing software, (ironically) forgot to renew its domain, causing it to lose every hyperlink, image, and form in all of its client emails, not to mention its main website. Clients were unable to log in to their accounts where, among other things, they access forms needed for their customer-facing services. Denied access, they were, of course, angry. Marketo scrambled to resolve the problem. Fortunately, a very helpful customer stepped in to help. But, even then, it still took a few days for DNS to propagate and for everything to return to normal. Could a much smaller business survive this?
Competency questioned when city's domain expires
In April 2017, the city of Oakland in Northern California forgot to renew its domain name. Visitors were greeted with the message, "Backorder domain, renew now." Luckily for Oakland, opportunists weren't able to get their hands on the domain. The city's IT department was able to renew it but, while it was propagating, many took the opportunity to jump online and share their less-than-flattering thoughts about city administration.

Customer experience takes a hit when a domain isn't renewed
In 2018, UK wedding gift registry John Lewis forgot to renew their domain name, creating panic among the site's users who, upon logging on, were greeted with a message informing them that the site was down due to an expired domain. Some customers were even prompted to renew the domain themselves for £84. Sure enough, customers took their complaints to Twitter. Many registrants expressed concern that gifts purchased for couples about to get married wouldn't be delivered on time. And married couples vented that John Lewis added huge amounts of stress to their big day.

How to avoid domain name expiration?
Confidential information exposed, payouts, squatting, embarrassment. Allowing a domain name to expire may not hurt the big guys (Google) so much. But most businesses are in no position to take these kinds of hits. Here's what we recommend to prevent your domain from expiring:
1) Don't ignore reminder emails
2)Auto-renew your domain
3)Register/renew your domain for multiple years
4)Perform a full domain name audit
1) Don't ignore reminder emails
EuroDNS sends multiple emails reminding you that your domain name is set to expire. But beware of "domain slamming", the unauthorised transfer of a domain from one register to another.
Sometimes, an unethical registrar will email a registrant a domain expiration or renewal notice warning. The registrant will respond to the email but, unbeknownst to them, terminate their contract with their current registrar, reregistering their domain with the new registrar. If you aren't sure whether or not an email notice is legit, contact us immediately: sales@eurodns.com.
2) Hit that auto-renew button
We strongly recommend that you set your domains to auto-renew mode to avoid missing their expiration date. To set a domain to auto-renew mode, follow the steps below:
Log in to your account and click on DOMAIN NAMES.
Select the domain name.
Select the option: Auto-Renew under the Action menu at the bottom of the page.
Select the option Selected domains in the Range menu at the bottom of the page.
Click on the START button.
You can set a domain in auto-renewal mode seven days (at the latest) before the Renew Before date. Please ensure that your credit account has enough funds to cover the auto-renewals or that the credit card saved in your account is current and set as default.
3) Register/renew your domain for multiple years
Domain names can be registered and/or renewed for up to ten years. The benefits of registering your domain for multiple years are many:
You save time
You avoid forgetting to renew your domain in due time
You save money. Renewal fees can often be higher than first registrations.
4) Perform a full domain name audit
If your domain portfolio is large, we recommend you perform a full domain audit to be sure about the following:
Do you know which domains you own or when they're set to expire?
Are your WHOIS and account admin contact information correct?
Do you have full control of the email address to which reminder emails will be sent?
Check out our free Domain Management Guide or our dedicated blog post.
How can I reactivate my expired domain name?
Your domain name already expired? The procedure for reactivating an expired domain is pretty straightforward.
Log in to your account and click on DOMAINS > QUARANTINE.
Select the domain you wish to reactivate.
Click on Add to cart and Confirm.
Choose your invoice profile and the payment method.
Accept our terms and conditions.
Click on PLACE ORDER.
The period to reactivate a domain may vary, depending on the registry policy.
Don't let an expired domain become a problem for you and your users!
Whether you're a law firm that's closed shop or an e-commerce site, you need to stay on top of your domain names and their renewal dates. Failure to do so could put your domain name in the wrong hands and cause big problems for you and your users.
If there are any domain names you'd like to renew now, you can get started here. And if you'd like to know more about all our renewal options, take a look at our knowledge base where you'll find loads of helpful information.