Buying aftermarket & expired domains - tips and advice
A domain name that's already been registered by someone else is called an aftermarket or secondary market domain name. It's available to register once it expires or the owner wants to sell. A healthy domain name used on a respected website can have good inbound links and lots of traffic, but you need to know it's genuine.
Second-hand domain name checklist
If the domain name you're after is already registered by someone else, search the name and see if it's up for sale. If it isn't, you can still approach the owner and see if they're willing to make a deal. Before starting negotiations, there are things you need to know...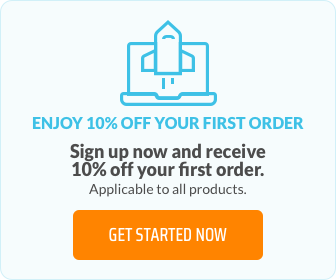 Is the domain name up for grabs?
Does the site look abandoned/parked/outdated? This could work in your favour. If the owner isn't using the domain name, they may be open to offers.
It's on a domain name marketplace website and there's a FOR SALE sign - big give away, but beware the price.
A neglected site could mean the domain name is nearing its expiry date, get in there!
Valuing a domain name
The value of a second-hand domain name can vary depending on several factors.
The domain extension. Most browsers default to .COM, and most users assume that a domain name has this extension. The price reflects this, but with all the new domain extensions available, things are changing.
3-4 character domain names are highly desirable and the price reflects this. 5-6 letters and more, and the price starts to reduce.
A domain name using a single common word that's easy to spell, type, and say. It's going to be easier to remember and therefore can demand a higher price.
Search engine visibility. Is it a popular search term or keyword that'll bring more traffic?
Was it used on a high profile website with good inbound links and healthy traffic?
Domain names that have been live for a long time usually rank better so they are worth more. These are rarely for sale, so if you can persuade the owner to sell, be prepared to pay a high price.
Contacting the owner
You're desperate to own the domain name, but try and play it cool when talking with the seller.
Use an email address unrelated to your business – your success may push the price up.
Don't go into too much detail about how you're going to use the domain name. Your future success may also push the price up.
Let the owner name the price.
Use an escrow service to ensure negotiations are secure for both you and the seller.
If the owner knows how much you want the domain name, they may increase the asking price. Remember, play it cool!
Considerations & questions
How old is the domain name? Its age determines its trust value and search engines will take this into consideration when returning search results.
Is its page ranking good? If yes, it will be preferred by search engines and will drive traffic.
Is the traffic phenomenal? High traffic stats but zero backlinks are indicators that the figures may have been pumped or manufactured.
Check for negative reviews. If the previous website had bad press you may want to reconsider or be ready to deal with it super-fast. But, bad reviews can be useful if you're trying to lower the price.
Always check for copyright or trademark infringement.
Was it used for websites in different industries? Check for irrelevant or unscrupulous backlinks, and 404 error messages.
Google will penalise if the domain name has a bad history of spamming, phishing, scams, or it's been flagged by anti-viruses.
Is the domain name listed in recognised directories? If not, why not?
Verify that the previous owner secured their website, SSL certificate, etc. If not, code may have been added to their site without their knowledge by an intruder intending to sell dodgy products. Malware/adware can damage a site's online reputation. When Google crawls a site, they may penalise or in extreme cases, shut down a website.
And finally, a question you mustn't ask. Don't post in a forum asking members for their opinion about a domain name you're interested in. There's a chance that someone will register it before you've made your decision, either for themselves or to offer to you for an inflated price.
Speak with the seller and ask lots of questions. Positive feedback and a good sales history are what you're looking for. If they're reluctant to share information – ask yourself why.
If you've found a domain name you're interested in and you'd like some help, just give us a shout.