Awesome infographic - The typical life cycle of generic domains

Registering and managing generic domains like .COM, .NET or .ORG is not a science... or is it?
What's the auto-renew grace period and when does it hit redemption? If I miss the renewal date, have I lost my domain name? To answer these questions on domains, visit our domain laboratory to see what's cooking.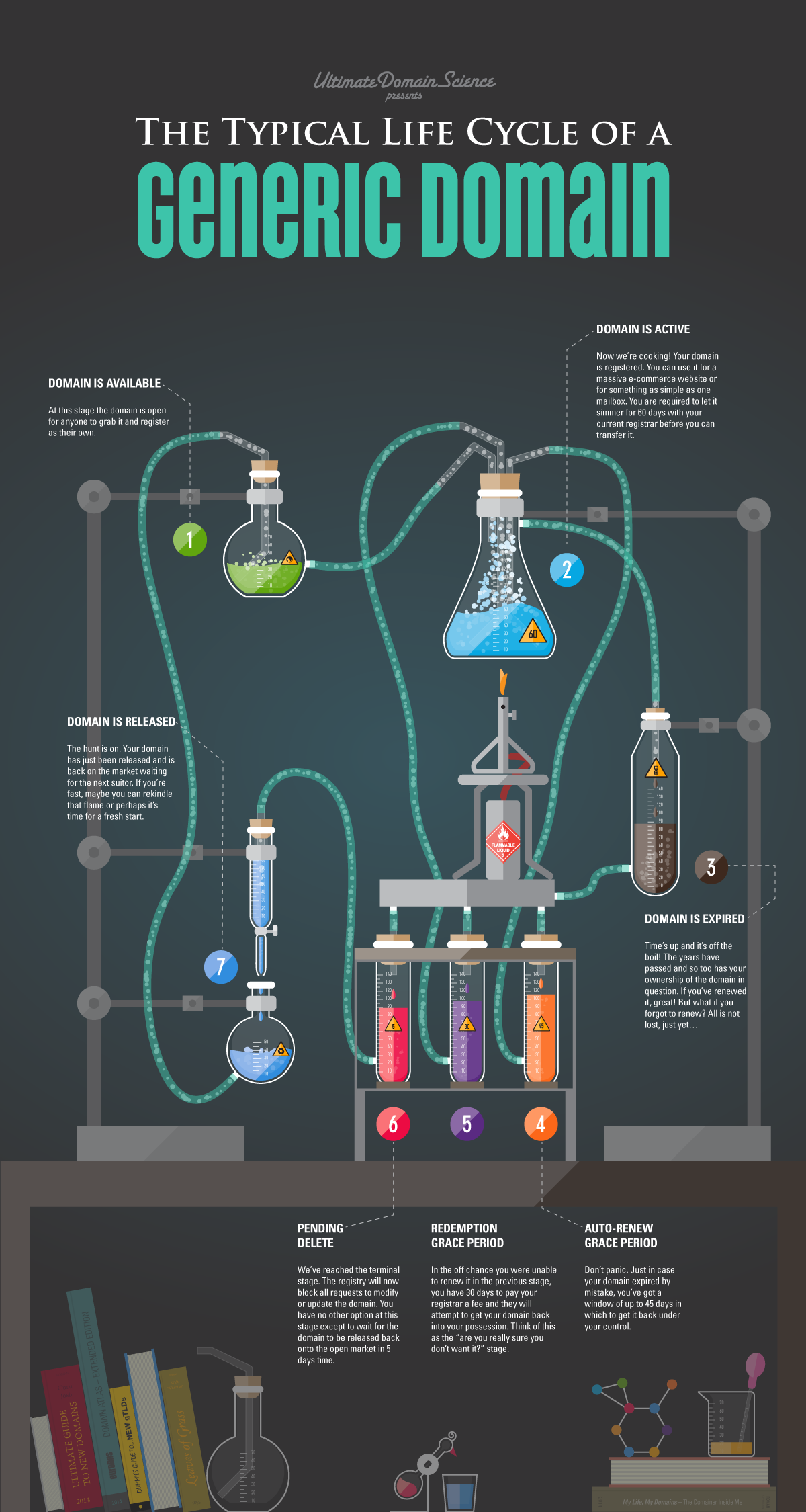 If you need further information on domain renewal or reactivation, please visit our support site article: How do I renew or reactivate my domain?