Web agency Done unconventional approach to website management

Customer story: Follow the interview with Thomas Keipes, the CEO and Founder of Luxembourg-based web agency Done.lu sharing an insight into their unconventional approach to 'Website as a service', partnership with inbound leader HubSpot and shift in digital behaviour in the market.
Luxembourg native entrepreneur Thomas Keipes along with his Co-Founder Vitali Marquart (CTO) and 2 other specialists in their respective domains (design, programming, SEO, marketing, sales and product information), founded Done agency in 2014 with a unique approach to website management.
Behind their operation is the growth driven philosophy of 'Website as a service'. As Thomas explained:
"Websites are a living thing. Website is not a finished product. We can't develop a website once and then put it on the shelf somewhere. Delivering a complete tailor-made website is not an end in itself."
Growth driven methodology means flexible and scalable websites and allows for rapid adjustments in response to:

Business environment, products and offers
Design trends
Digital technology
Target audience expectations
Unlike traditional web agencies, Done.lu does not charge the initial creation costs. The agency sets up a need-based monthly package tailored to the business size and industry from a 5-page Starter package to complete E-commerce Pro solution with integrated stock management, payment gateways and automatic shipping systems.
The agency manages the entire production chain of the site (client audit to understand business objectives and marketing strategy, project strategy, design, content development, integration and development) but also its ongoing content and technical updates and 24/7 support and maintenance.
More than just website development
According to Thomas, this approach can benefit particularly small to medium size businesses in several ways.
Alternative to the full-time marketing team in-house
The agency is most suited to companies who can not afford a full-time marketing team. With a small team of eight, Done agency offers a combination of technical, creative and strategic skills, and provides a full range of web and digital marketing services from web development, design, SEO, content creation, hosting, maintenance, graphic design, photo and video content, UX and CMS consultation, and project management.

"It is rare that you can find one person who knows digital marketing, content writing, web design and coding. Usually, you would need somebody who has 4 different specialities and competencies. Those 4 never match in one person."
Accounting for business needs and environment fluctuations
Retainer based web management also accounts for fluctuations in business needs and gives the client more control. Regularly, the team would take care of content creation and writing, website analysis and maintenance, regular meetings to provide results and reporting.
What businesses often miss to consider is beyond basic website maintenance.
Thomas shared that customers often insist they don't need social media management, and later realise they do need like during crisis times.

"When the pandemic commenced, we have seen an uptake in newsletter send. Restaurants were communicating about their reopening, changing their menu every two days, deliveries. Retainer based setup allowed for every small change so we don't need to send a new quote. On the other side, this approach also ensures a good cash flow, allowing us to have a stable team."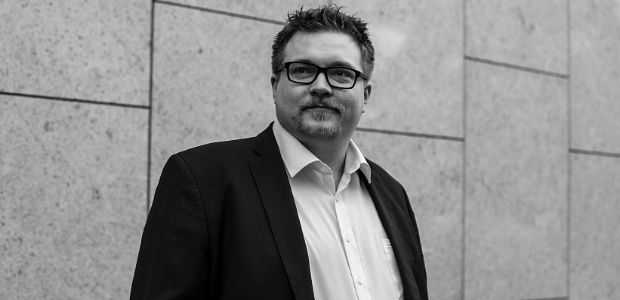 Thomas Keipes, CEO and Founder of Done
Provides assurance of having a committed expert partner
Monthly billing mindset also impacts the commitment the team puts in. An ongoing partnership with clients means they know the business and the project and are committed to its success.
This is reflected in the pre and post website management process.
In the development of the website, they follow a 500-points checklist/roadmap to a good website, covering everything from design, texts, SEO, domains, DNS so nothing is overlooked.

"To prevent any possible issues, we go into details and set up everything right because our main purpose is to deliver a perfect product that has a longer lifespan than usual. Even though we are the ones maintaining it, it's in our best interest for it to be perfectly stable."
"We always say we give advanced advice. What we mean is that we are brutally honest with clients. We would advise when the idea is not good, or when they are going in the wrong direction. That's the big advantage with a long term billing solution. We can be a lot more honest and more creative with a client instead of just being quick to get the job done."
Leading digitalisation of Luxembourg
As one of the biggest web agencies in Luxembourg, Done is committed to educating their clients on the latest digital marketing trends and to bringing innovative technology.
In the market where there is still a lot of investment put towards traditional marketing like print, Thomas supports clients by connecting print with digital. As an example, for marketing campaigns to track ROI, Done agency uses EuroDNS to set up subdomain permalinks that are connected to QR codes used in print advertising materials.
Thomas points to the consistent growth of digital marketing with increasing demand and more international competition trying to get into the market. However, as he explained, while more businesses find digital marketing more attractive and acknowledge its importance, many still need further education and training. They simply want to put XYZ budget towards without questioning how to calculate ROI and intelligently investing that money, he shares. Thomas sees this as an opportunity to educate about digital marketing, understanding customers and multiple touch-points customer journey from brand awareness to conversion.
As an official partner agency of HubSpot, a leader in inbound marketing, the Done team works with clients to create a funnel strategy, draw out customer personas and their sales journey, and define what content to produce for each funnel stage to drive the right traffic and convert.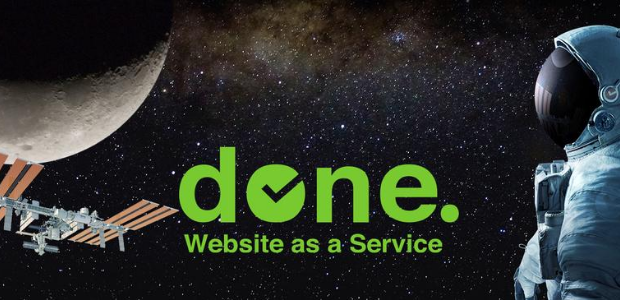 Uptake is also seen in consumer's digital behaviour with more getting accustomed to online shopping in particular among the older age group.


"We have one client/restaurant who has 80% of its visitors are over 65. Most of those people don't have a Facebook. To stay informed about their favourite restaurant, they turned to newsletters. They were the first to wait for the update from the restaurant and ring to make a reservation. The response time was 2 minutes after the newsletter was sent."

Other companies who were being forced to close the doors looked for a solution in eCommerce.
We finished three websites and eCommerce during the confinement time.
While pushing for digitalisation, Thomas wants to bring users attention to data protection and security, and the importance of following best practices around cyber safety.

As an entrepreneur since his young ages Thomas Keipes shares his business formula:
"Do what you do best. No matter the cost. you'll succeed, if you do it well."

Done is a web agency based in Luxembourg oriented to All in One Services. Thomas Keipes has shared his entrepreneurial business story with EuroDNS as part #WeSupportBrands campaign. Are you a EuroDNS customer? Learn more about how you can get your story featured.