WordPress skills you need and how it impacts your career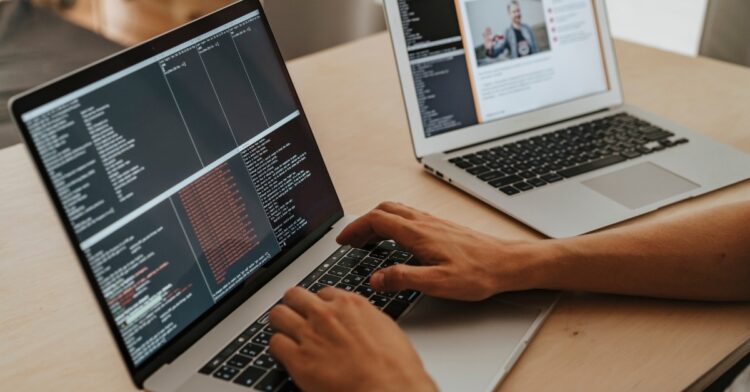 It's always a good idea to make your skillset more useful to employers. Developing skills that will help you contribute to website construction and enhancement can offer serious career benefits. You could do an awful lot worse than to add WordPress toolbox. We'll see exactly what developing WordPress skills can look like, before assessing the impact they can have on your career prospects.
WordPress - a potted guide
WordPress is used so widely that it's fair to say that it's a truly essential internet component. How many websites are built using WordPress, you might ask. Well, it's an extraordinary answer.
Image sourced from financesonline.com

On top of the blockbusting number of websites that it's responsible for, WordPress is a fairly large operator in the blog world too. By fairly large, I mean that 98% of all internet blogs are created using WordPress. Wow.
So, learning WordPress skills is useful for a career centering on the internet. Close to imperative, in fact. Akin to learning English before contemplating a round-the-world trip in the 19th century, or learning how to play poker before touring the cardrooms of California. In other words, do it.
So, what is WordPress? Briefly, it's a content management system that people use to put information on the internet. Its applications are enormously varied, from simple blog posts to being used with data integration connectors to input data into Lakehouse for Healthcare and Life Sciences.
It's geared towards ease of use, effective, and open source, which is why it's so popular. It's not often that you come across something simple to use, gets the job done, and is free.
But some users can struggle with it. Moreover, it can take a certain affinity for the form to produce a really good theme, for instance. This is why there will always be work for WordPress developers.
WordPress Skill Development
WordPress essential skill development tends to focus on one or more of the following areas.
Themes
Theme development is a very lucrative area of work, being all about the way websites come across to the user, which can make or break a commercial presence. Theme developers tend to either for a specific client wanting a theme that's going to transform their site, or they produce themes for purchase on the open market.
If you're looking to develop your WordPress theme skills, but need some inspiration to get you started, there are thousands of free themes available in the WordPress Theme Directory. All free of charge, so fill your boots.
Plugins
Free to use image sourced from unsplash
These are what adapt WordPress to a range of applications. Plugins enable WordPress to be used for a wide range of functions, from social networks to eCommerce. They're often available for purchase via the same merchants who sell themes, so a plugin developer looking to sell might do well to establish a connection with them.
Again, gratis inspiration can be sought in the WordPress Plugin Directory.
Core
This is the backend of the package, the area that contains the code that makes it work in the first place. Developers who work in this area tend to be quite experienced, so if you're looking to end up contributing to core development, you should consider learning the basics of the code used, as well as submitting ideas to WordPress for their consideration.
You might also want to offer your coding services for free, just until you get enough experience to start charging for your expertise. There's an army of WordPress volunteers doing just that.
Rest API
This is for a bit further down the line, as it's the next step in terms of complexity. Briefly, Rest API is what creates applications like iPhone apps, using such tools as a WordPress API integration platform.
What prior skills do you need?
In short order, your technical skills need to include HTML and CSS. They are responsible for fundamental web design and structure. Additionally, you should consider garnering at least a basic knowledge of PHP, JavaScript, and MySQL as they'll almost certainly crop up during your WordPress work.
It's important not to overlook another crucial skill - creativity.
What career impact can WordPress skills have?
You might end up working in all manner of different roles, for instance as a website developer, a User Experience designer, a Search Engine Optimization writer, or a blogger. Whatever you do, don't let your skills become obsolete. Stay on top of WordPress developments, as updates come along frequently.
There are many types of workplace that you might find yourself in once you start down the skilled developer route.
Large corporate
These companies are for people who like structure in their day and in their work. Working for a large corporation typically involves long and detailed projects worked on in development teams, with a very regular Monday to Friday style set-up.

Government services
This can be similar to corporate work, but can be linked to aims to do social good rather than just pursuing profit. It can involve a large quantity of data analytics and AI for federal agencies.
Media companies
This can be high-pressure work, with tight deadlines and demanding clients. Media work is all about delivering at the right time, as a killer theme will only be of use when the zeitgeist's right. Once the parade's passed by, a theme that was gloriously on-message one minute will be growing stale by the next.
Agencies
Agency work can be terrific in that it delivers a range of experiences so that you can really work on all aspects of your WordPress ability.
In all this, managing the ins and outs of your agency's finances becomes important. An easy way to do this is by using expense management software to manage and do the heavy lifting for you.
Freelance
Great for those who don't mind the uncertainty of irregular work, and for whom the freedom to say yes or no to a freelance project is key to their wellbeing.
Don't forget that there are serious drawbacks, such as being responsible for your own time management, equipment outlay, and having no holiday or sickness benefits.
Conclusion
Having WordPress skills is clearly the way to develop your career in all manner of different directions. In fact, the demand for WordPress skills has been growing at an annual rate of 17%, so, it's becoming more and more the case that these skills are not just desired but expected. Do yourself a favor. Go and learn about WordPress.
Bio:Pohan Lin - Senior Web Marketing and Localizations Manager
Pohan Lin is the Senior Web Marketing and Localizations Manager at Databricks, a global Data and AI provider connecting the features of SageMaker API, data warehouses, and data lakes to create lakehouse architecture. With over 18 years of experience in web marketing, online SaaS business, and ecommerce growth. Pohan is passionate about innovation and is dedicated to communicating the significant impact data has in marketing. Pohan Lin also published articles for domains such as SME-News.