22 Profitable Online Business Ideas for 2021

For some of us, the pandemic turned into an opportunity to experience full-time working from home, and it wasn't so bad, was it? If going back to the office life is no longer an attractive option, consider one of these 22 online startup business ideas for 2021.
There are a lot more options than meets the eye when it comes to starting an online business, so we've organized our list of 22 online business ideas by category to help you find a business niche that best suits your skills. Read on!
E-commerce
E-commerce has become the number one online business of the last few years. See which e-commerce platforms are available to help you launch your own shop and start a side hustle.
1) Etsy
If you are a collector of handmade or vintage items, Etsy might be the perfect place for you to start your own business. This e-commerce website proposes items that include jewelry, bags, face masks, clothing, home decor, art, furniture, and more. Once an item sells, Etsy applies a 5% transaction fee on the sale price.
2) Vinted
Vinted is a platform that enables users to exchange, sell or purchase second-hand clothes and accessories. Additional fees are charged if a seller wants to push their products to the top of the page, but that's all you will pay as the service fee is charged to the buyer. While it might be difficult to make a full living out of it, it's a nice way to make some extra money.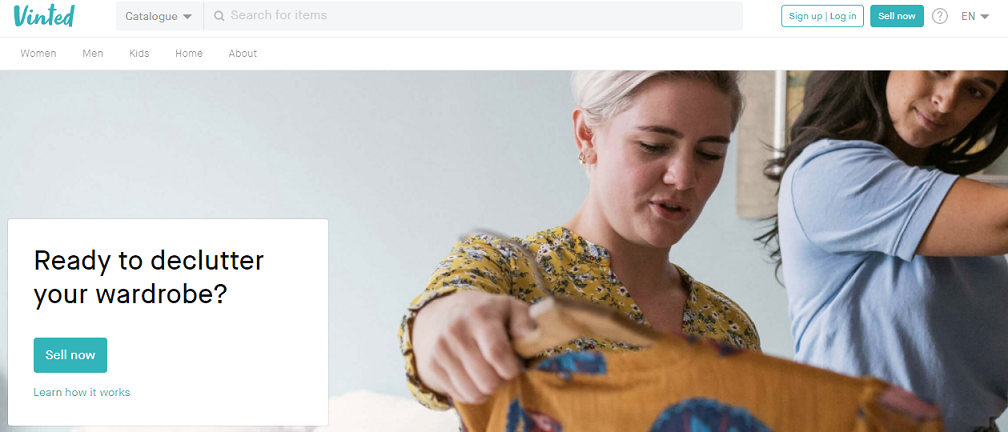 3) Amazon
Become a seller on Amazon. You can easily do so, either by reselling products, selling your own stuff, or both. You'll need to create an Amazon seller account on Seller Central and create your product listings. Amazon offers various selling plans to suit your needs, depending on whether you want to use one of their fulfillment centres or fulfill your own orders.
4) Ebay
The other popular option for selling all sorts of products online is Ebay. To become a vendor, you have to register as a seller, choose your type of store based on the services you need and on the fees you can afford paying.
5) Dropshipping
Dropshipping is a system where clients order on the website of the seller, but the orders are then transmitted to the "dropshipper", who is in charge of stocks and delivery to the client.
The advantage of dropshipping over selling your own products is that you don't have to worry about manufacturing your own goods since you just act as an intermediary.
Services
You may not have any goods up for sale, but how about a skill to share? See our awesome list of services ideas to start your online startup business.
6) Language classes
Here is an activity that's proving to be very popular! Remote language courses were already popular before COVID-19, but now they are even more due to the difficulty of attending face-to-face courses.
You don't need to be a certified teacher to give classes. There are platforms such as Preply that allow anyone to register in a database of online tutors. If you don't feel up to explaining the hows and whys of grammar, some students are simply looking for a native speaker to converse with in order to reach a more fluent level.
7) Tutoring
Ideal for earning some extra money, tutoring is particularly successful, whether it's for children, teenagers or university students. Share your expertise in your favourite field with those who need it the most. Websites like tutor.com help you to get in touch with potential students.
8) Airbnb
2021 might be the perfect time to jump into short-term renting. With the hope that travel bans will gradually be lifted over the coming year, the tourism industry could explode. If you own an empty property or just have a spare room in your apartment or house, this short-term rental option not only gives you an extra income boost but is also an opportunity to meet travelers from all over the world.


9) Coaching
There are so many different types of coaching: business coaching, life coaching, career coaching, relationship or wellness, there is a coach for every need. As long as you have skills or expertise to offer, you could become an online coach. Think about how your skills can help others solve a problem and invest in training yourself by following specific courses and getting certifications that'll help you gain credibility.
10) Fitness Trainer
Your passion for fitness could turn into an online job. This option is becoming more and more popular as 2020 saw people turn to online sessions to replace their usual fitness routine at the gym. Many fitness professionals are also choosing to launch their own YouTube channel. Don't expect to become popular instantly and have millions of views on the counter: the competition is tough and you will have to be patient to find your place.
11) Cooking classes
Do you have a special talent for cooking or baking? Giving virtual classes is the perfect option for earning an income while having fun. There are plenty of options from individual, group, live or pre-recorded lessons, focusing on vegetarian to gluten-free food. etc. Make sure to post your tutorials to YouTube to help boost your visibility.
Content Creation
The field of content creation gathers quite a few interesting professions or activities that can easily be at-home businesses.
12) Copywriting
Do you have a background in content creation, journalism, web writing or marketing? Becoming a freelance copywriter is a good idea of a 1-person business. Many companies are looking for freelance copywriters to collaborate with in order to create their content. If you are proficient in several languages, you can increase your chances of finding customers who are in need of multilingual content. Growing your business can take time as you will need to find customers on a competitive market, but your business could become very rewarding.
13) Translating
In the same vein as copywriting, working as a freelance translator is possible if you are a language professional. Again, you'll need to find clients and build a base of customers, but the world of translation is small and word of mouth works great. So, take care of your relationships with your customers to have a chance of being recommended. Be aware that professional translators always translate into their mother tongue for the sake of work ethics. Another important point is that you will need to make an initial investment to purchase a computer-assisted translation tool, which is essential for a professional activity.
14) Influencer
Influencer profiles are multiplying, especially on Instagram, which has become the favorite playground for brands, slowly replacing blogs. Affiliate marketing allows you to make money while promoting the products or services of businesses who trust you to communicate about their brand to your audience. You will need to find your niche and gain subscribers to have a chance of being contacted by brands and earn income from your business. For example, if your account is dedicated to sports and fitness, you could sponsor products like dietary supplements, healthy products, etc. Amazon also has its own affiliate marketing program, which allows you to earn up to 10% commissions on recommended products.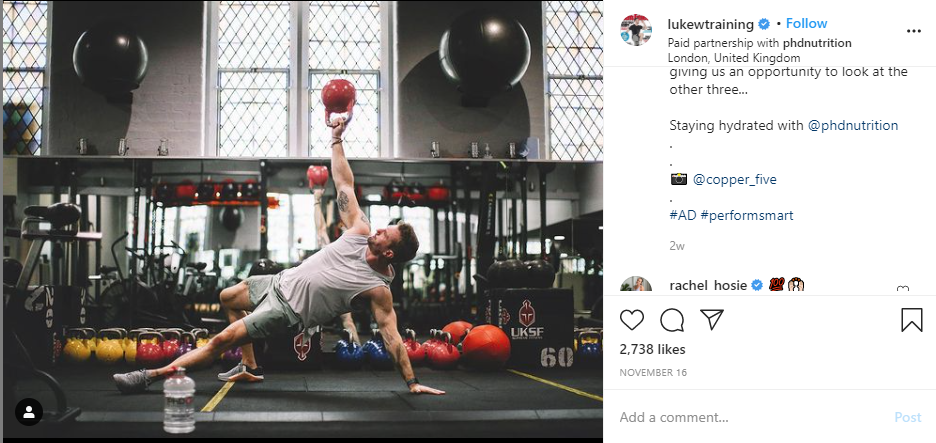 15) Stock photography
If you enjoy taking good quality photos with near-professional equipment, why not consider selling your photos to a free stock image bank? Image banks are those sites like pixabay.com that buy your photos to offer them for free or paying download. The image bank's commission on the price of your photo varies.
Marketing
The marketing industry comprises a wide array of jobs. We're presenting a few here, for inspiration.
16) Community manager
You've got a marketing background and social media experience? Then why not start a community management activity from the comfort of your own home? Apart from having a thorough knowledge of social media, you will need to know the brands you're working for inside out, understand their voice, values and objectives.
17) SEO expert
Nowadays Search Engine Optimisation experts are one of the most sought out marketing specialists, which is why businesses are ready to pay big bucks for their services. However, managing an SEO consultancy business requires extensive experience, so make sure you have got what it takes before getting started with such a business.
18) Graphic & web designer
As a graphic designer, small businesses or individual business owners will want to work with you to design marketing material such as banners, logos and other visuals to create web pages, landing pages, ads or content for social media.
As a web designer, you will focus on creating the design and layout of web pages, whether it's for a new website or to update an already existing site.
The world of web design is an ever-changing one, so staying on top of your game will require you to constantly train yourself.
19) Web developer
Whether you're a long-time web developer or just self-learning the art of coding from the comfort of your home, your skills are some of the most demanding in the world. When starting your business, you will want to set a reasonable price for your services which will help with building a strong portfolio.
20) App developer
If you enjoy developing apps in your free time, this could be a very lucrative business idea if you manage to find the idea. There are tons of apps available, and they do pretty much everything, so you will have to find a specific idea for a specific niche if you want to be successful. Check out what is already out there and figure out what could be your market among the competition.
Other cool ideas
21) Subscription Boxes
Monthly subscription boxes are definitely on trend. Food, beauty, clothing, games, home, books... The list goes on. It is up to you to find a niche that is not already over-represented. The subscription revenue is stable, therefore it is something that you can rely on.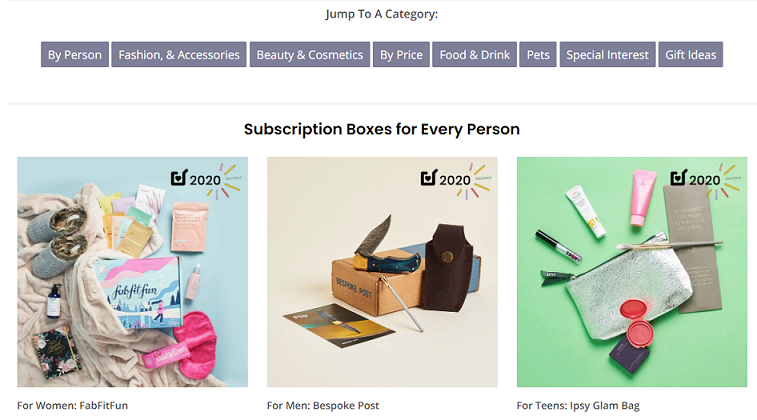 22) Domains
You're reading this blog, so you have probably heard of domains! It is common practice for domains to be traded. The idea is to register domains which you think have an interesting reselling potential. Once you manage to build a good portfolio, you could make some interesting money.
Create your website and get your business started
Choose your domain name and create your own website to give your small online business the visibility it needs to be successful!