4 blog sites to inspire your next blog

How do you drive traffic to your blog and stand out against all the competition? Registering a strong domain name is a good place to start. Getting a .BLOG domain is the perfect way to promote any kind of blog. Check out our selection of 4 blogs to find inspiration and create your own blog.
Launched in 2016, the .BLOG extension is one of the most popular new extensions, with over 187,000 domains recorded to date. Intended for blogs of all kinds, this TLD has found its audience. Let's take at four blog examples to inspire you to create your own blog.

The world's first blog was created in 1994, and more than 20 years later, the number of blogs worldwide was estimated at 600,000 in 2021 (source: growthbadger.com). Blogs have now earned the right to their own domain extension with the creation of the .BLOG TLD.
In the space of 5 years, this extension has found its place and .BLOG domains have multiplied: finance, news, politics, technology, beauty, music, cinema, etc. are among the common topics presented on blogs.
Who can use a .BLOG domain?
The .BLOG extension is versatile and can be used by different audiences:
• Multilingual sites
Bloggers around the world are using this versatile and multilingual extension for a good reason: the word "blog" is also understandable by a non-English-speaking audience: French, Spanish or German speakers will also recognise its meaning. This extension is particularly suited to multilingual blogs.
padma.blog
This blog in German is dedicated to holistic Tibetan medicine and offers nutrition and lifestyle advice, as well as general health tips.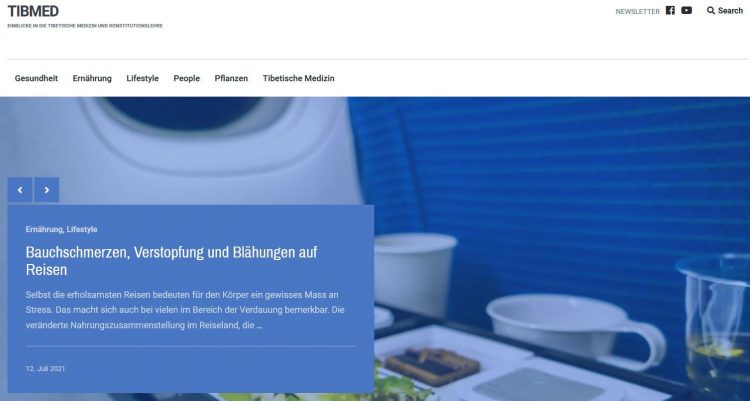 • Companies and organizations
More and more businesses and organizations are starting their own blogs to build a relationship with their customers and stand out from the competition. The benefits of a business blog are:
Establishing a relationship with readers/customers and engage
Communicating on company and industry news, on your products & services
Increasing traffic to your website
leha.blog
Blinds brand Leha have their own corporate blog, sharing interior design information, tips and tutorials.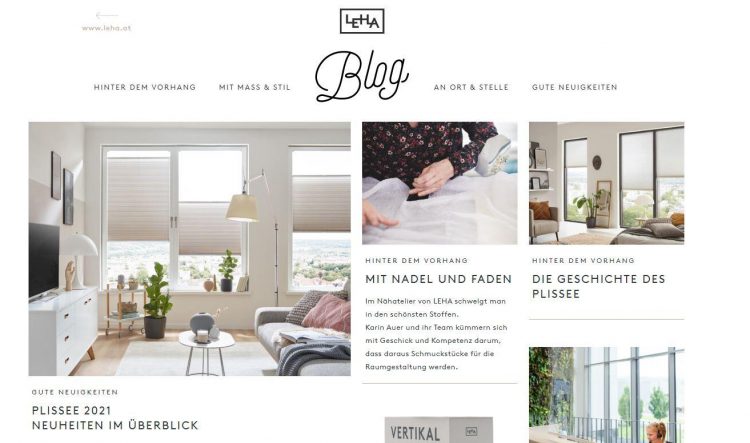 • Groups
Groups of all kinds, whether they are political, cultural or music bands can benefit from a blog to communicate their news, ideas or upcoming meetings, concerts or events.
• Freelance bloggers
.BLOG domains are particularly popular with freelance bloggers. Blogging is an activity that has grown greatly over the past 10 years, in all areas: banking, finance, IT, technology, fashion, beauty, etc.
Why not create your personal blog and redirect it to your LinkedIn profile for more visibility?
degeler.blog
This LinkedIn user registered a .BLOG web page redirecting to his professional profile. Smart!
Why choose .BLOG?
In addition to its versatility, .BLOG has become a popular TLD due to its convenient 4-letter format and being easily recognizable. It is an extension recognized as being:
• Short and memorable
.BLOG is a short 4-letter extension that is easy to remember and type.
• Recognizable and clear
A .BLOG domain extension can help you stand out from your competitors and boost your search engine rankings.
• An alternative to .COM
.BLOG is a gTLD offering more availability than .COM, an over-requested extension and victim of its own popularity.
shazly.blog
Like Shazly, share your CV, portfolio and some of your projects with .BLOG.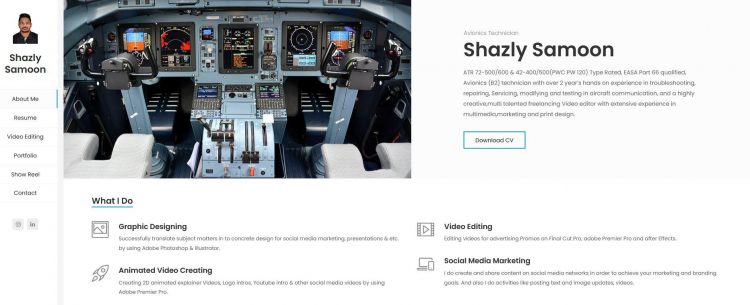 How do I get my .BLOG domain?
You can register your .BLOG domain with EuroDNS and receive all of the following options at no additional cost: