Domain name branding DIY-style for small business websites

Want to take that new domain you've registered for your small business website and start building it up into a well-established, profitable brand? Don't go straight to outsourcing just because you're a bit uncertain. See how you get on with these DIY domain name branding ideas! You may find you're the right person for the job!
Your domain name is at the core of your brand identity
So you've picked out and secured the perfect domain name for your small business website, and it's ready to sit at the core of your growing brand.
Now, you just need to make sure that everything about your domain reflects that brand so it can attract positive associations online. (Not like this).
Easier said than done.
Depending on your level of technical expertise, you may not feel comfortable making complicated changes to your website, but there are some things you can definitely take care of.
Through the use of guides and some user-friendly tools, it's entirely possible for any website owner to keep their domain on-brand without having to outsource everything.
Trust me, it's possible to do this DIY style, and come out with an awesome looking website at the end of it.
Let's go through how you can take a hands-on approach to customising your domain.
Create a website with a consistent visual style
No matter which page or even site your users are on, you want them to know from the aesthetic alone that they're on your domain. The way to achieve this is to set up and consistently implement a visual style unique to your brand.
Pick out a colour palette, a font (or selection of fonts), and a clean logo, and think about your layouts — every page should draw from the same assortment of transitions, effects, and structures. (There are loads of free open-source fonts you can pick and choose from — simply upload them to your site).
If you have multiple sites on your domain and want them to feel distinct, you can retain that domain familiarity by using variations on your basic styling. Take your colour palette and shift the hues, for instance, or just swap out the main colour and leave everything else the same.
This is a decent DIY-branding task for technical novices because it doesn't require that much technical knowledge. Modern website themes make it pretty easy to customise branded features, and most have some sort of 'drag and drop' editor.
And if you get stuck — it's pretty easy to find affordable web designers and developers out there. Just be careful about outsourcing your small business website, as it can be pretty tough to vet credentials. Your best bet — find a recommendation from someone you trust.
Provide brand guidelines and history
As your domain attracts more attention over time, you'll want to make sure that people mentioning your brand online have a good idea of who you are, what your goals are, and how you define yourself. That's why having a succinct but comprehensive brand guidelines page is extremely valuable for your small business website. And don't forget the all-important "About Us" page either. This is your chance to announce who you are to the world, and make noise about your values.
Your brand guidelines should collate all the information and resources you want people to have access to when talking about you, including all the visual styling elements we just covered, how you want your website(s) to be listed (capitalisation, size, format, etc.), a brief history of your website(s), the tone of voice you prefer, and anything additional you think is justified.
There are plenty of great tutorials out there that show you how to create brand guidelines for your small business site, so don't feel intimidated just because it seems like a very complex task.
Plus, you don't need to do it all at once. Just get a page up and add to it over time when you have the capacity, and remember to make people aware that it's there to be used, especially if you're working with the press.
Brand guidelines are also a great internal mission statement, and will help you when working with freelance copywriters and graphic designers.
Use your domain name to establish authority
Remember — your website and domain need to have a function in order to succeed. Who are you talking to? What are you trying to achieve? What is your audience trying to achieve? What is your purpose?
It isn't just enough to get your brand name out there — it needs to have a positive association attached to it, or all your promotion will prove counterproductive. A great way to get that kind of positive reputation early on is to show that you can offer some authority in your chosen field.
Producing valuable resources relevant to your industry is a fantastic way to do this. Everyone is looking for fresh high-quality content, and they'll gladly link to your domain and display your branding if you supply, for example, an eye-catching infographic with some good information.
At the same time, think further than infographics. Maybe a branded asset like an ebook or white paper is more appropriate? Or what about a branded blog or podcast? I like the (free) CoSchedule Headline Analyzer when I am trying to come up with better titles for my blogs.
Getting set up on social media will also help, as long as you can commit to taking it seriously. By connecting with influential figures in your niche, and consistently offering expert advice, you can win a solid influx of traffic from domain links in your social profiles. Create some branded social media photos and make sure that you populate your social profiles with posts around your domain launch. (And hey — you can start seeding your brand on social before you even launch your website).
Build trust with a domain-specific email address
When it comes to website branding, you can't afford to overlook your email. It's the heart of your business for formal communication. If you use it correctly, it's also a powerful and cost-effective marketing tool: a branded email domain is one of the most effective ways to establish your small business's credibility. If your emails are generic or handled poorly, it won't look good. You could even end up blacklisting your domain if you don't take email rules seriously (hello, GDPR) — so be cautious.
Your email activity may not seem all that strenuous now, but as you grow your small business's reputation and build up traffic, you'll need a robust way of dealing with admin tasks. Think about handling inquiries, support requests, and complaints. For maintaining a clear branded image in your formal communications, Ox Mail is a strong and affordable option.
If you end up deciding to engage in some email marketing, it will be extremely important that readers can tell very quickly that they're reading your content, as our attention spans aren't very long. Email tools allow you to quickly build complex and fully-branded emails using sophisticated templates. But don't forget to refine those subject lines first! It's a good idea to play it quite safe in the early days while you are still building up reader trust.
As with the chicken and the egg — you actually need email subscribers in order to market to them. AddThis is compatible with most email platforms and domains, so it's worth using software to help you get results faster. Just make sure subscribers know what they are signing up for. Constant email barrage — no thank you!
Watch your small business website take off!
Your domain is so much more than just a website - it's the virtual home for your brand and all the people who believe in you. Take it seriously. With a bit of know-how and planning, your domain name branding efforts are sure to pay off.
Author Bio

Kayleigh Toyra: Content Strategist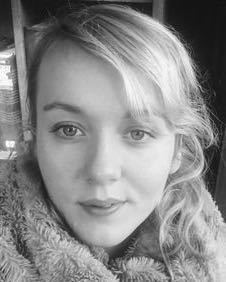 Half-Finnish, half-British marketer based in the sunny South West of England. I love to write and explore themes like content marketing & entrepreneurship. I manage a small team of writers at a boutique agency. Former poet.