Digital allyship: how businesses can support LGBTQ communities
LGBTQ allyship is good for business, and the .gay domain can help you elevate your LGBTQ outreach by providing a community-centred online platform for visibility and inclusion. A rainbow logo is just the beginning: true pride is 365 days a year!
Commemorating the Stonewall Rebellion of 1969 that launched the movement for LGBTQ rights into public consciousness, June's annual pride festivities celebrate LGBTQ people and communities while simultaneously calling for the changes that still need to be made to achieve full equality.
In the past, when public perception of LGBTQ people was dominated by bigotry and ignorance, the business community largely refused any association with LGBTQ people or pride celebrations. However, in today's comparatively enlightened era of LGBTQ acceptance, business participation in annual Pride celebrations has become mainstream.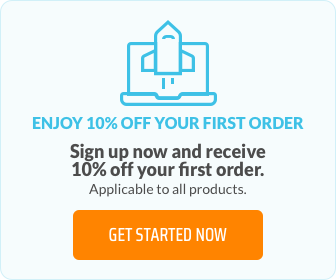 While LGBTQ acceptance in the business community is ostensibly a sign of progress after decades of discrimination, LGBTQ audiences will rightfully critique superficial or performative gestures of solidarity. If a company's business practices, partnerships, and policies cause any harm to LGBTQ people (or anyone, for that matter) then amends must be made for those harms before attempting to appeal to LGBTQ communities. However, businesses that make genuine and meaningful contributions to LGBTQ safety, representation, and inclusion will enjoy brand loyalty and earn a positive reputation.
Digital Pride 365
A rainbow logo at pride is just the beginning! To truly be a business ally to LGBTQ communities, companies need to stop thinking of pride as a once-a-year marketing opportunity and instead show that they're inclusive and supportive every single day of the year.
For those that want to bring their pride into the digital realm, the .gay domain, launched last year, provides a completely new digital space for LGBTQ people and their allies. .gay is the only domain with policies and practices that centre LGBTQ communities. Hateful content is banned and every domain registered results in a 20% donation to LGBTQ organizations.
By using .gay as a virtual Pride flag, you can cultivate campaigns for pride-specific activations and nurture your LGBTQ community relations all year long. Hosting your LGBTQ content on .gay's community-focused namespace puts your commitment to visibility and inclusion right in your domain name.

Meaningful Messages of Support
Businesses hoping to appeal to LGBTQ audiences are more likely to receive positive engagement if they have bespoke content and services relevant to LGBTQ people.
For example, large brands working to foster an internal culture of diversity, equity, and inclusion might choose to showcase their LGBTQ recruiting on a .gay domain. Companies with an established affinity group for LGBTQ employees could use a .gay domain to share the group's activities and organizing.
For companies in the travel and hospitality industries, using a .gay domain will indicate to LGBTQ travellers that they will be welcome, safe, and treated with respect. Safety is particularly important due to the persistent violence that LGBTQ people face around the world. For example, DeparturesXDean.gay brings visitors to the LGBTQ travel agent's website via a redirect.
A redirect is a very easy way to activate a .gay domain: just point the domain at your existing website. This strategy has been employed by global brands like CalvinKlein.gay, Absolut.gay, Grindr.gay, Etro.gay, BathAndBodyworks.gay, and many more.
Other businesses are elevating their outreach by using a .gay domain to redirect to an LGBTQ content portal on their existing website. CanalPlus.gay redirects to the French TV network's LGBTQ content portal. Scribd.gay brings you to e-books and audiobooks that centre specifically around LGBTQ protagonists and their stories. And Pornhub.gay redirects to the gay category of the adult site's content — a natural and effective navigation strategy for the world's 10th most popular website!
Going one step further, copywriting and SEO company Composely.gay developed a custom landing page for their .gay domain. As the site says, "Representation matters—in marketing terms, it's evergreen and here to stay. We're proud to create content that reflects our diverse communities."
For small and medium businesses that cater to LGBTQ customers directly, hosting your entire site on the .gay domain is a powerful expression of affinity. Examples include business directory WeddingVendors.gay, Canadian boutique TheQUILTBAG.gay, LGBTQ-owned therapy practice FullSpectrum.gay, and LGBTQ health advocate ReachEducation.gay.
Solo Entrepreneurs Using .gay
Finally, in addition to the many businesses utilizing .gay domains, the enthusiastic adoption of .gay by individual professionals is another solid indication that .gay is here to stay.
Film and television industry professionals like Acacia.gay and GabeIs.gay use their sites both as an expression of personal identity and as resumes. In a different field, similar CV sites are being developed by technologists like Raksha.gay, JTaylor.gay, and AFrozenPeach.gay.
Creative professionals such as artists, photographers, podcasters, writers, and actors also have embraced .gay domains. Examples include creator and voice actress PersephoneRose.gay, celebrity photographer DaveyJones.gay, podcast TechThoughts.gay, and contemporary arts graduate student TylerStoll.gay.
Pride Online and Offline
With .gay's unique beneficiary model, every single .gay domain helps to make a real-world impact by funding LGBTQ nonprofits. As of June 2021, .gay domains have generated over $148,000 for beneficiaries GLAAD and CenterLink. Your business can share in this impact by using a .gay domain to recognize and affirm your LGBTQ customers. The benefits both to your customers and your business will continue to accumulate, not just during pride season, but every day of the year.
By David Gold
Gravatar link: https://en.gravatar.com/davidg...
Gravatar email: david@ohhey.gay