.IO: an innovative domain for your tech business…but not only!

You have probably seen a website domain ending in .IO at least once before. But you may not know what IO stands for or even who uses it. We're taking you through typical use cases with real-life examples.
Introduced in 1997, .IO is one of the most popular tech extensions out there, but do you even know what it means? Surprisingly, this country-code domain extension is assigned to the British Indian Ocean Territory, but it's mostly being used by tech companies, software developers or tech blogs in reference to I/O, the abbreviation for input/output.

What is .IO domain used for?
.IO domain extension is versatile and is used for various purposes: business, cultural, political or individual use. It is commonly used by:
Tech companies, start-ups and developers
.IO refers to input/output, a common expression in the computing industry. Programs require data to be input. This data is processed by the program, and data is output as a result.
.IO domains are popular for SMBs in the technology industry, but also for start-ups and developers looking for a young and cool domain name. .IO will give your brand a strong identity and make you easily identifiable.
Those searching a domain hack
.IO is an interesting extension for those looking for a domain hack, meaning a domain that suggests a word or phrase by associating different parts of a domain (domain name + domain extension). Domain hacks can sometimes be achieved by using new gTLDs, and .IO is no exception.
Famous .io domain hacks
rubi.io
In 2016, rubi.io was famously used for the US presidential campaign of Marco Rubio.
stud.io
Bricklink, the Internet platform for buying and selling LEGO, owns this cool domain that redirects to their studio software.
formagg.io
Finally, if you were dreaming of registering a formagg.io to proudly show your Italian roots and your love of cheese, sorry to disappoint you, but it's currently not available!
Italian and Esperanto speakers
.IO is also a popular choice in some countries due to its meaning in Italian ("Io" means "I") and in Esperanto (it's an indefinite pronoun that equivalates to "something" in English, but also a suffix used with names of countries or lands).
"Esperantio" is the word to designate the community of Esperanto speakers, their culture, their places and institutions.
esperant.io redirects to Libera Folio, an online bulletin written in Esperanto.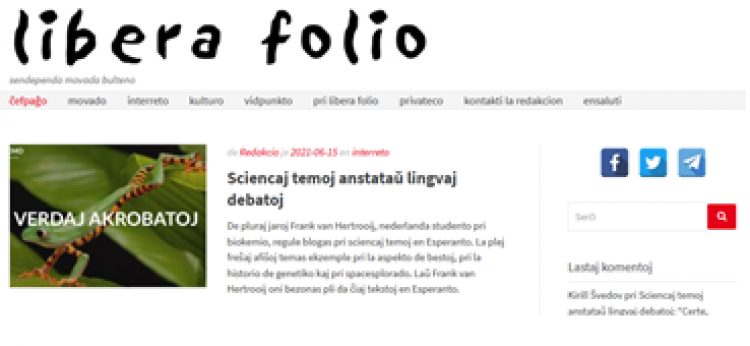 It's easy to imagine domain names ending with .IO in both of these languages.
Iogames refer to real-time multiplayer browser games, which became popular with the release of agar.io in 2015. Today, a bunch of so-called "io games" have emerged, such as diep.io, slither.io, surviv.io, zombsroyale.io or lordz.io.
Gaming companies or game developers will benefit from registering a .io extension to showcase their best games. Potential players will find their site easily and will understand in one glance what the website is about.
lordz.io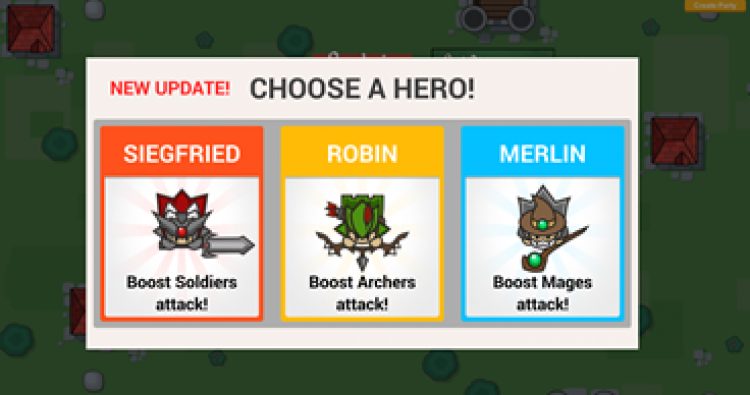 Why is .IO so popular?
.IO is a short and recognizable TLD that will help your visitors remember you as a key member of the tech scene, or any other industry that could benefit from .IO.
As a 2-letter extension with a tech meaning, it can also play the role of an important keyword for search engines. A .IO TLD can help you stand out among traditional other .COM websites.
thebeat.io
GP Bullhound is a leading technology advisory and investment firm, providing transaction advice and capital to the world's entrepreneurs and founders.
.IO is a ccTLD mostly used as a gTLD. As such, it benefits from better availability than the .COM extension, for which the demand is often overwhelming, not allowing you to find your ideal domain name.
If you search for your ideal domain name with the .IO extension, the odds are it will be available for registration.
regate.io

Regate is a unique platform to manage and record your invoices, your expense reports, pay and get paid.

How do I get my .IO domain?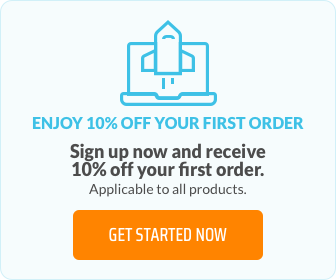 You can register your .IO domain name at EuroDNS and receive, free of charge, all of the following add-ons: