Semantic SEO: tips to get you started on website optimisation

The world of SEO is complex, but the basics are quite easy to understand and even a small amount of knowledge can make a big difference. EuroDNS's very own Marketing Coordinator, Vanessa, is here this week with practical tips to help get you started with all the semantic SEO basics you need to watch your site grow.
Start with keyword research
Keyword research gives you a better understanding of the keywords, key phrases, and general themes your target audience is researching.
A number of tools can help but the most commonly used is Google AdWords Keyword Planner. (Though, keep in mind, to maximise this tool, you'll need to have a few AdWords campaigns running when you use it.) 
Other popular keyword search tools include:
Broaden your keyword research to all of your different services or/and products, current or future. This could give some idea of prospective products and services you may want to launch!
Once you have an exhaustive list of all keywords your prospective audience uses when they search for your product or service, clean it up by removing all duplicates.
This is particularly important if you have key phrases. For instance if you have search domain name and domain name search, you'll want to keep the one with the most searches or that is least competitive. (Find a strategy that works best for you depending on your unique needs and whether or not you are a smaller niche company with a brand new website.)
Make sure to keep an ongoing list of monthly search results for each keyword or key phrase. 
Organise your keywords by segmentation
Once you have a fairly exhaustive list of keywords, organise them by segment/theme. This will help you:
Organise your website or information architecture so you can make sure you don't cover twice the same information in two different sections of your site.
Cover all topics/products or services your audience might be interested in.
At the end of the process, you'll want to end up with an Excel document that looks something like this: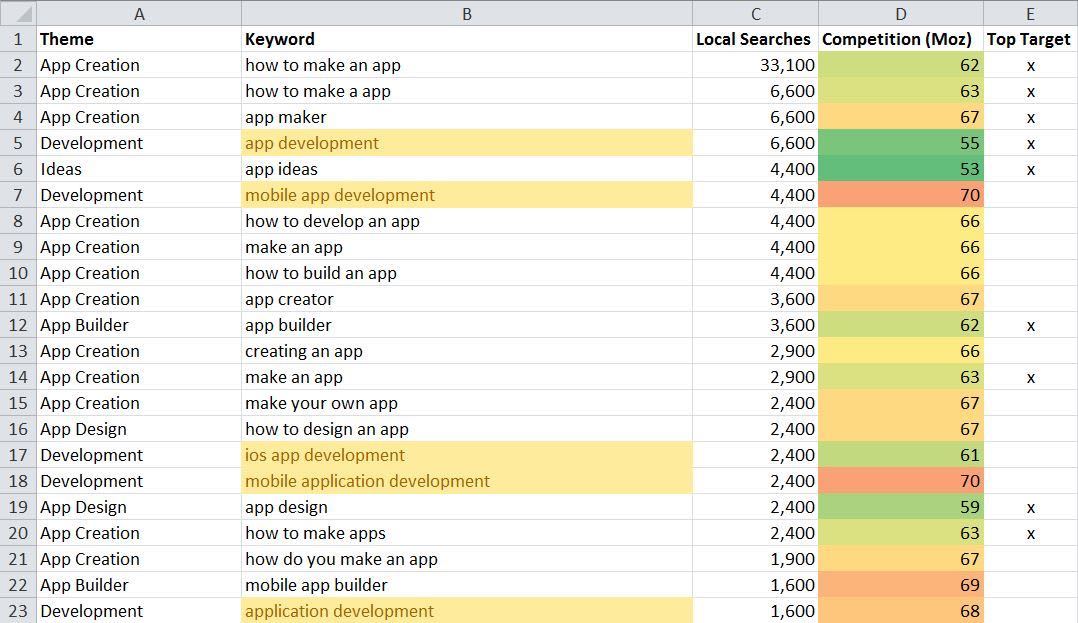 Figure 1: Example of a keyword research spreadsheet
Select priority keywords
Once your list of keywords is ready, cleaned up, and organised by segment, select priority keywords for each section and page of your site. 
To do this, consider which keywords you would like each page of your site to rank for. You will want to choose a maximum of three keywords per page - 1 primary keyword and then 1 or maybe 2 secondaries.
To select your priority keywords:
Look at the relevance of the keyword, how it relates to the specific information a page or section provides users.  
Depending on your domain authority, look at how competitive the keyword is. Can you afford to compete with other sites ranking on these keywords?
Select key phrases that are more specific and less competitive than generic keywords. You can also do a quick check to see who is ranking on the first page on the keywords you select. 
There are a number of other criteria to consider when evaluating keyword competitiveness. A keyword research tool like Moz can help you make even more informed choices.

Moz will make it easy to review each keyword selected via a report which includes: monthly search volume, difficulty, opportunity, suggested alternative keywords, and who is ranking top 3 in the country and language you've selected (for example, Google.co.uk in English).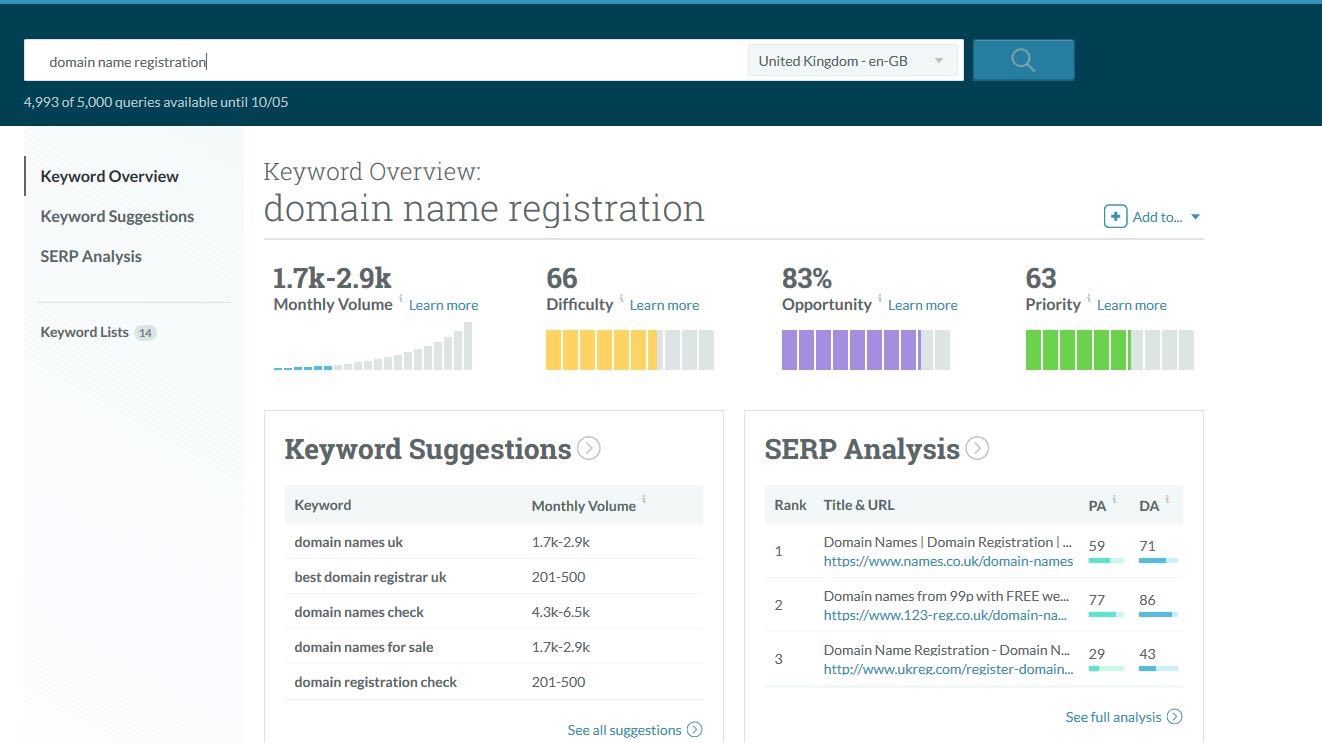 Figure 2: Screen shot of moz.com keyword overview
Map out your semantic optimisation and on-page content
After selecting keywords for each section and page, create a mapping document with
the level of navigation of each page (prefer 2 or 3 levels of navigation maximum for more clarity)
Here's a content worksheet template you can use to map your site.

These keywords will then be used in several strategic places:
your meta title and meta description (meta tags)
Throughout the text. But be careful about keyword stuffing. Never forget that your primary goal is to provide value and relevant information to your audience. Do not overuse the keywords.  
Write meta tags that will attract visitors 
Meta tags provide data that Google displays when your page is indexed. 


Your Meta title should use no more than a maximum of 60 characters and your meta description a maximum of 160 characters. Use your keywords, ideally, at the beginning and in a compelling way! This is what will encourage users to click on your page link. 

Establish a solid basis for long term success!
These are just a few steps you can follow to get started with your website's semantic optimisation and the design of your site's architecture. There's a lot more to SEO than these basic steps for semantic optimisation but if you set the basis properly, it will save you a lot of time and effort later.
Good luck!