What are the best domain extensions for Businesses & Services?

The number of small and medium-sized businesses in the European Union was estimated to over 25 million in 2018. With so much competition, finding a relevant domain name for your business can make you stand out from competitors. We're helping you choose the best extension for your business with our 27 impressive domains for Businesses and Services.
While numerous businesses were sadly forced to close doors since the beginning of the pandemic, others have kept on growing by thinking out of the box and finding new ways to make business.
Whether you work in transport, logistics, auto, legal, financial, consulting, or another industry, you can benefit from our list of best domain extensions for businesses and services. These relevant extensions cater to both new ventures and international business formations, so keep on reading!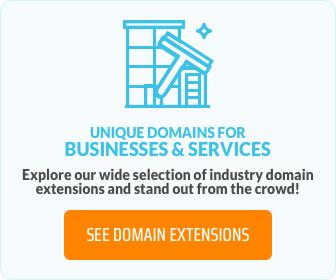 Businesses
.ASSOCIATES is a generic domain extension without any registration restrictions. It's intended for law and accounting firms, partnerships and companies already using the word 'associates' in their name. With this TLD, you're in for a very professional domain name!
robertson.associates
ROBERTSON ASSOCIATES is a leading European Executive Search, Leadership Solutions firm with over 60 years of business practice. They are headquartered in Zürich with offices in Stuttgart, Frankfurt, Milan, Brussels, London, Miami, Paris, Casablanca, Madrid, Mumbai and Singapore and strategic Partners in other countries.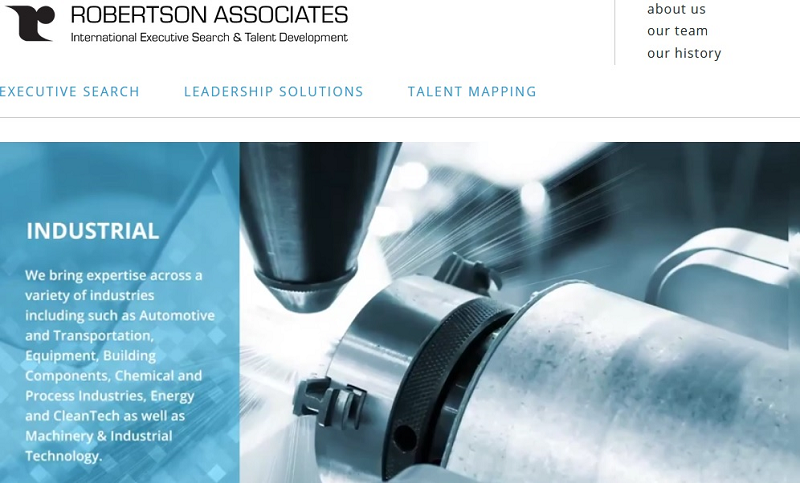 With over 29,000 registrations to date, the .BUSINESS TLD is of course meant for business websites. Whether it's for a small, medium or large business, all business owners will love a .BUSINESS domain. But .BUSINESS is more than just that, it's also relevant for business consultants, financial analysts, business schools, business writers and blogs, etc.
Want to sound young, cool and innovative? The .BIZ domain extension is short for "business". No matter which business you run, an e-commerce site or a major international brand, this domain extension will help you reach your audience.
.CEO is a powerful domain extension! As the CEO of your company, you want to stand out from your peers and be recognised as a leader in your field. This short and memorable three-letter TLD will give you a trustworthy voice on the web to share your ideas, promote your business, products and services. In short, become your own marketing tool with .CEO!
.COMPANY is one of the new domain extensions and its doors are wide open for registration! It will perfectly suit any organisation wanting to establish or develop an online identity.
This domain extension will help your business stand out from the crowd and be easily recognizable for your actual and potential clients, no matter what industry you operate in. Be professional with .COMPANY!
talkwalker.company
Talkwalker helps world-leading brands activate the voice of the customer in real-time by making sense of consumer & customer feedback across all channels. Going beyond social listening, their AI-powered conversational intelligence platform enables customer-centric companies to drive revenue, increase retention and reduce costs.

.CONSULTING is one of the best domain extensions for consultants and consulting firms that want to create an online consulting space. Send a strong signal to your potential customers on where to find professional advice with your .CONSULTING website and boost your SEO with this relevant extension for your business!
.COOP is a restricted domain extension intended for cooperative, cooperative service organisations, and subsidiaries of cooperatives around the world.
Registrants of a .COOP domain name will automatically be added to the online co-op directory and receive a newsletter. The .COOP registry will authenticate all registrants of a .COOP domain name.
.ENTERPRISES is a new domain extension perfect for businesses looking to establish a strong online identity. If your company name ends with "enterprises", even better! This TLD is available for lots of domain names, so don't let your chance pass by!
.FIRM.IN is the only TLD intended for firms and companies who wish to target India's 687 million Internet users, an impressive number that's not done growing. With its improving infrastructure, there has never been a better time to reach Internet users in India and boost your website's SEO at the same time.
.GLOBAL is a new domain extension to showcase your website to the world. This domain extension will help you develop your global presence and reach new customers. No matter where you are on the planet, or which industry your business belongs to, this extension will allow you to be truly international.
tozzi.global
Tozzi Green is a company specialized in solutions, services and projects for the development of plants and the generation of energy from renewable resources. It is known for its forward-looking innovative ideas and solutions.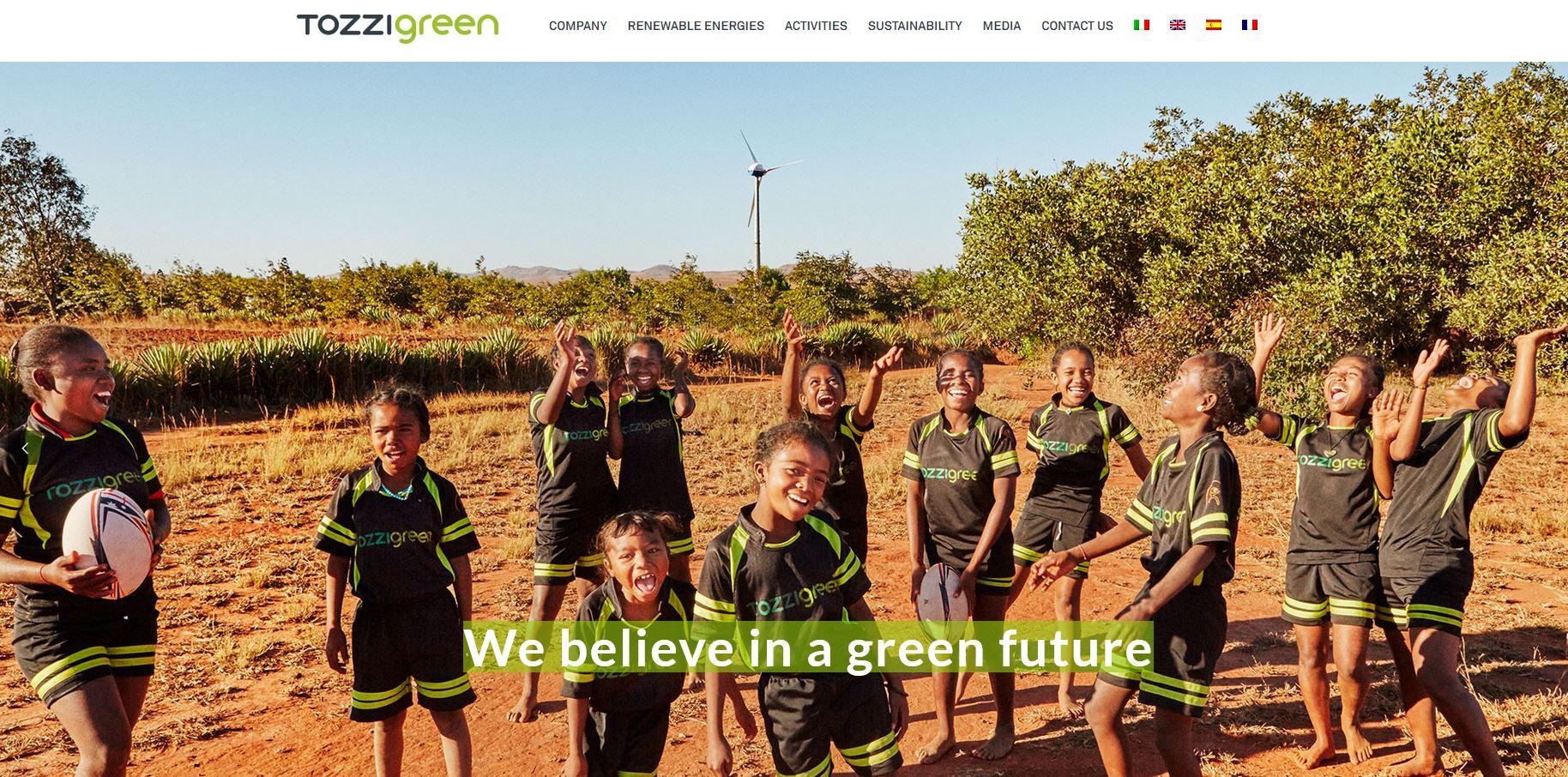 The .GMBH domain extension stands for, "Gesellschaft mit beschränkter Haftung". In German, it means a company is private, the literal translation being "company with limited liability". This TLD is perfect for German companies with this legal form, as they will be recognized as trustworthy by visitors.
The .GROUP domain extension is very versatile. Not only can it be used by big corporations, but also by small groups of friends or sports teams.
A .GROUP domain name registration can help volunteer groups recruit, charities collect, and therapy groups offer counsel. Run a sewing circle, book club, cooking classes, or play in a rock & roll group? Register a .GROUP domain name and get yourself online! Don't wait! Register your .GROUP domain today!
.HOLDINGS is the domain extension not to miss for any company or individuals working in the finance industry. Such a domain extension will convey legitimacy for real estate or financial businesses, while also being available to umbrella companies wanting to show all their assets in one place.
.INC domain name registration is open to anyone but is especially relevant to incorporated businesses. As a commonly used corporate identifier which the public recognises and trusts, ".INC" will make clear that your business adheres to all necessary laws on corporations.
.INDUSTRIES is a domain extension relevant for many different industries such as construction, automotive, fashion, beauty, marketing, cooking, hospitality, technology, etc. Add your company name to the .INDUSTRIES domain extension and create a memorable and easily identifiable domain name on the Internet.
.INT.VN is a restricted domain extension that was created for international organisations located in Vietnam. Local presence is required to register a .INT.VN domain name. This TLD will boost your website's SEO and your visitors will immediately understand that you're running a global business legally recognised in Vietnam.
.INTERNATIONAL is a great domain extension because it's flexible and relevant for lots of businesses and individuals. This global domain will give your brand more visibility and emphasize your international presence.
sensonics.international
Sensonics International provides the medical, scientific and industrial communities with the best smell and taste tests for assessing chemosensory function. The Smell Identification Test™ is the most widely used quantitative olfactory test in the world.

.LIMITED is the domain extension dedicated to limited companies, limited editions, exclusive products and services. If you're having a time-limited sale, you could also register a .LIMITED domain name and create a separate landing page or website, and redirect to your main site. If you prefer a shorter TLD, .LTD is also available, as well as its UK-specific equivalent .LTD.UK.
What better domain extension for managers than .MANAGEMENT? Domain registrants could be software managers, technical managers, bar managers, account management companies, retail managers, consultants, financial planners or recruitment services.
.PARTNERS is one of the new domain extensions, and it's an ideal one for charity trusts, law and audit firms. With a bit over 11,000 registrations, many domains are still available.
SARL stands for Société à Responsabilité Limitée, the French version of LLP (Limited Liability Partnership) and Ltd (Limited). It represents a common licensed distinction of small partnership-based businesses in French-speaking countries (France, Switzerland, Luxembourg, Monaco, Congo, Gabon, Guinea, Niger, Togo, Benin, Cameroon, Macao, Algeria, Morocco, Tunisia, Madagascar and Lebanon). Give your business more visibility and be part of an online community with .SARL.
.VENTURES is a new domain extension for start-up companies that want to boost or establish an identity online, promote new business ideas and present ideas to venture capitalists. Easy to remember, this TLD offers a unique way to promote your ideas and attract investors. Let's get your business going with .VENTURES.
Services
.REPAIR is the ideal domain extension for all types of small and medium-sized businesses: plumbing, engineering, sewing, carpentry, mechanics, etc. Users searching for ways to repair things will now be able to find your website. Get ready for a traffic boost!
dpc.repair
DPC Repair offers sale and repair of computers, peripherals, smartphones, and security cameras.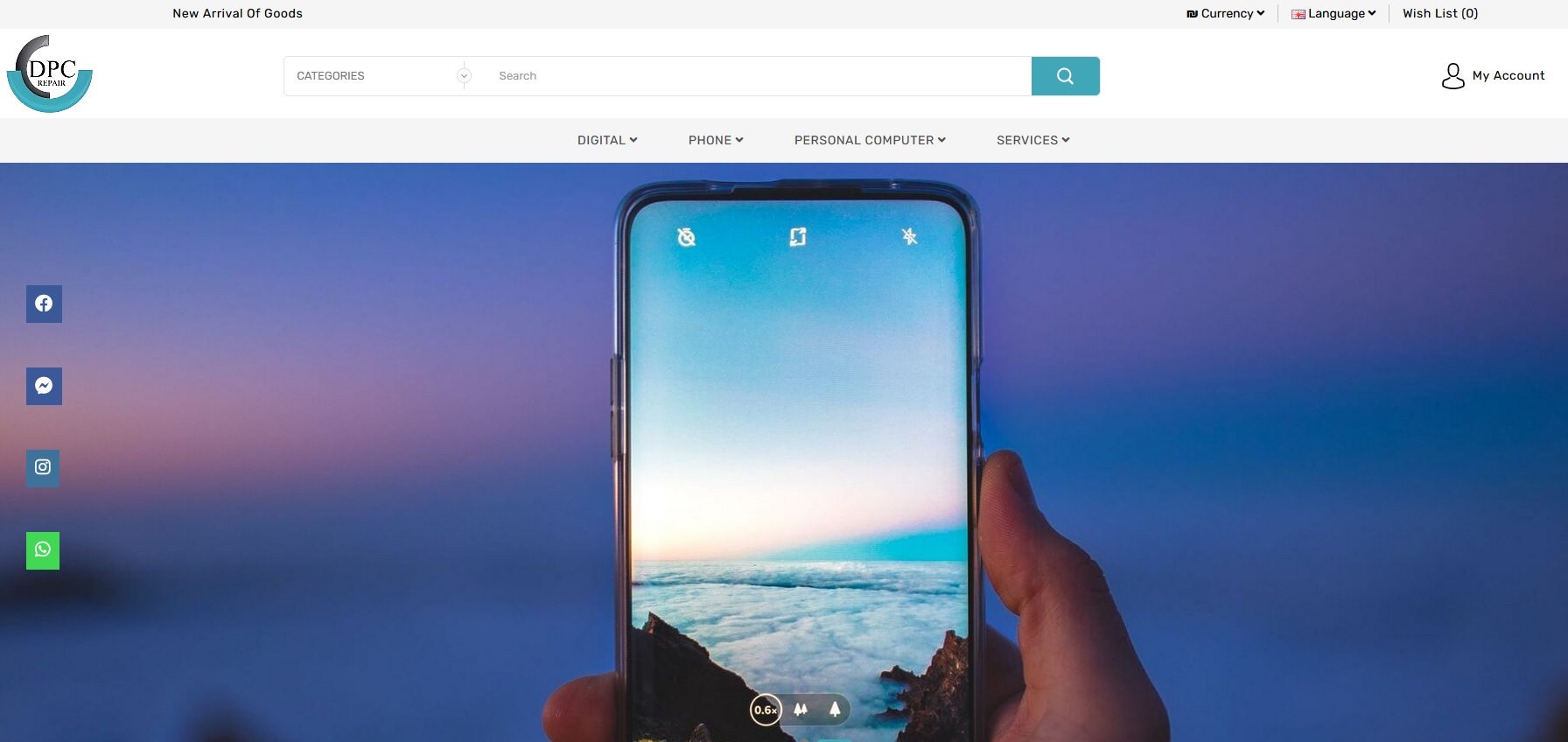 .SALON is the tool you need to build an online presence for your salon. The beauty industry is huge, from beauty parlours, hair salons, nail bars, and spas, to tanning stations. Whether you're a small or large business, this extension is going to clearly identify your website so your customers will know what your products and services are.
.SERVICES is a new domain extension geared towards businesses, individuals and freelancers looking to promote their skills and services. It can apply to any industry: beauty, automotive, pet grooming, hospitality, etc. This versatile and clear domain extension will attract traffic by giving a clear indication of what your business is about.
.SOLUTIONS is the perfect TLD if your business offers services of any kind. Does your website offer solutions to problems, answers to questions, explanations, quick fixes? FAQs, help centres, support sites, online tutorials - all these and more will benefit from registering a .SOLUTIONS domain name. But also small business answering questions such as: how to unblock a drain, solving an IT issue, removing lipstick from a collar, how to register a domain name, etc.
.SUPPORT is a domain extension that's here to help. It's ideal for businesses or charities that offer support to customers, have a helpline, provide assistance or answers questions. Services such as IT support, healthcare support, spiritual support or grief counselling will love this extension to connect with their end-users.
Get your online presence now!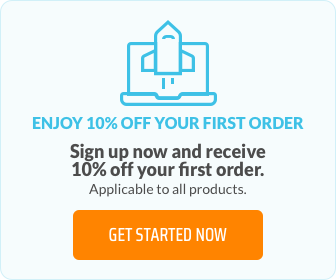 You've picked a cool domain extension for your business, so now let's get started! All you have to do is pick a hosting solution to have your website online. Do not hesitate to consult our Plesk or managed WordPress hosting products which will allow you to either have complete control over your site or have our team of experts take care of it for you. For more tips on how to choose your hosting solution, check out our dedicated blog.