Complete guide to domain extensions by industry

Deciding on an extension for your domain can be just as tricky as picking the domain name itself. To make your life easier and help you navigate through +1000 TLDs, we've prepared a recap of all the best domain extensions sorted by industry!
We've shared a lot of industry-specific domain extensions on our blog before and we thought now would be a good time to recap. Discover below what are the best domain extensions for the industry of your choice with some use cases and links to the dedicated blog post for each industry.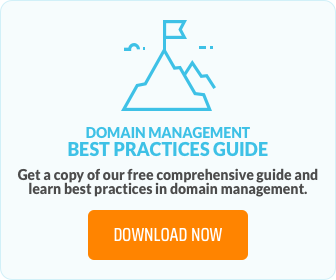 The number of small and medium-sized businesses in the European Union was estimated to be over 25 million in 2018. With so many competitors around, it can be difficult to find a relevant domain name for your business and stand out from the crowd.
A domain that ends with .BUSINESS, .BIZ, .COMPANY, .GROUP, .GLOBAL or .GROUP will be perfect for a medium to large company while .SALON and .REPAIR can be perfect for your small family-run business.
We're helping you choose the best extension for your business with our list of 27 impressive domains for Businesses and Services.
virtuology.business
Virtuology is a group of agencies that was founded in 2012 and specialised in digital marketing.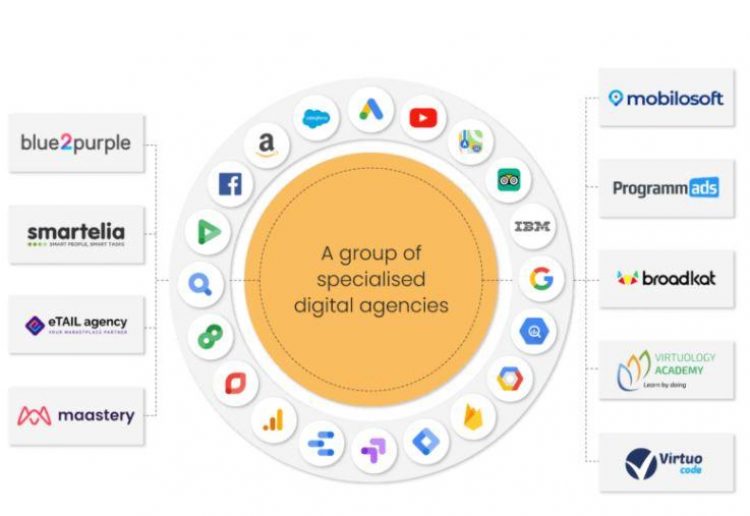 Between 2011 and 2018, creative industries employment in the UK has grown by 30.6 per cent, compared to the UK average growth of 10.1 per cent during that same period. While the market for creative jobs is growing, so are the domain extensions dedicated to the industry.
Photographers will get noticed more easily by using a .PHOTO, .PHOTOS, .FILM or .PHOTOGRAPHY for their website, while other artists like actors, painters, sculptors and musicians might prefer .VIDEO, .ACTOR, .BAND, .DANCE, .ART or .STUDIO.
Check out our complete list of 18 creative TLDs that trending right now!
pauloduarte.photo
Paulo Duarte is a Portuguese professional photographer based in Porto. He has a portfolio website ending in .PHOTO.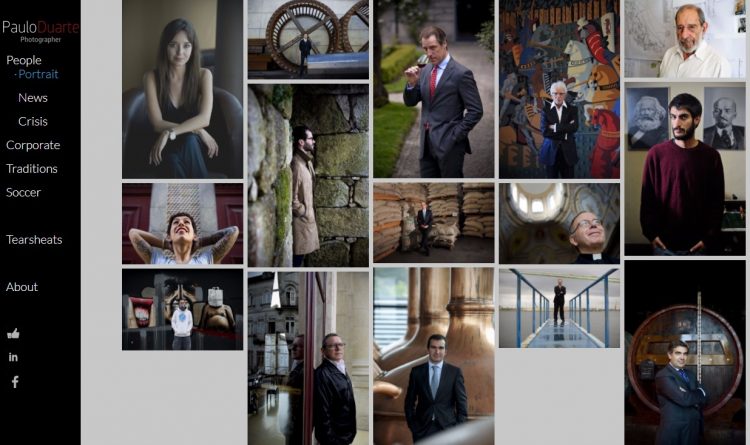 What a mega industry e-commerce is! The digitalisation trend of these last few years has seen e-commerce become an indispensable part of the global retail framework. Consumers from most countries now benefit from the advantages of online shopping.
Before launching your e-commerce website, why not consider registering a .SHOP, .STORE, .BOUTIQUE or .SHOPPING? It will help Internet users find your e-commerce boutique instantaneously.
Here are our top 11 domains for e-commerce & retail.
franzkraler.boutique
Franz Kraler boutiques offer luxury fashion items and a convivial experience in the natural light of the Dolomites.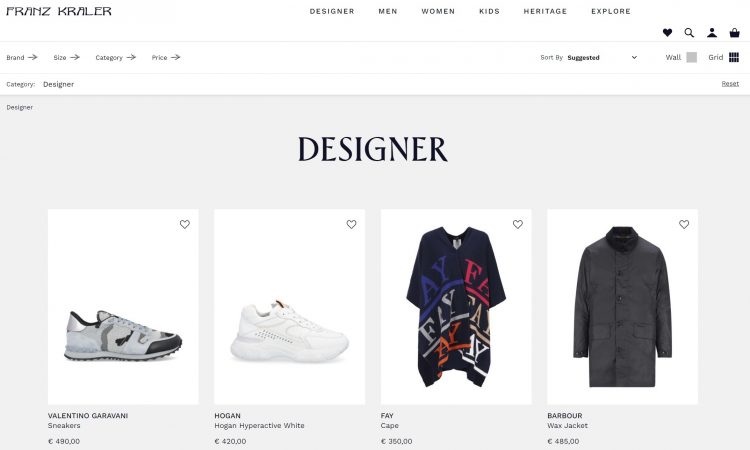 Healthcare is one of the fastest-growing industries in the world. Consumers worldwide are becoming more health-conscious and the rise of lifestyle-related illnesses is driving the overall growth of this industry. Businesses offering medical services, equipment or drugs, or facilitating the provision of healthcare to patients are part of this sector.
Don't set up your healthcare organisation's website without considering a .CARE, .DOCTOR, .DENTIST, .HEALTH or .HEALTHCARE TLD and consult our dedicated blog about the 12 best domains for these industries.
gis.sport
The Global Institute of Sport offers Master's degree programmes in the sports industry.

The digital Sports & Fitness industry has been experiencing fast growth since the beginning of the pandemic with a 40% revenue growth in 2020. The projected growth rate from 2021 to 2028 is 33% per year (source: RunRepeat), with people increasingly focusing on staying active. The sector includes gyms and fitness centres, fitness equipment companies, sporting goods companies, etc.
And what about that sports blog you always wanted to write? Some sports have their own domain extensions, such as .FOOTBALL and .YOGA. But if you're more into motorsports, you can always go for .SPORT.

Take a look at our 16 best domain extensions and real-life examples for businesses and professionals in the Sports & Fitness industry.
lestudio.yoga
This yoga studio located close to Paris uses this perfect domain extension to showcase classes, schedules and offer online reservation.

For hospitality establishments, having a strong digital marketing strategy is now more essential than ever.
The COVID-19 sanitary crisis has greatly impacted many businesses, in particular the food & hospitality, events and tourism industries, pushing them to develop their online presence further.
Lots of restaurants, cafés and bars have already opted for domains ending in .BAR, . BEER, .CAFE, .COFFEE, .PIZZA, .PUB, .RESTAURANT or .WINE. Can you imagine how efficient these are for your website's SEO?
As for members of the events or tourism industries, a .EVENTS, .MUSEUM, .PARTY, .HOLIDAY, .VACATIONS or .TRAVEL can go a long way and be far more convincing than a traditional .COM
Read all about the 25 best domain extensions for Hospitality, Events & Tourism businesses.
mycorbeanca.cafe
This Romanian café has wisely chosen a .CAFE domain extension to represent its business.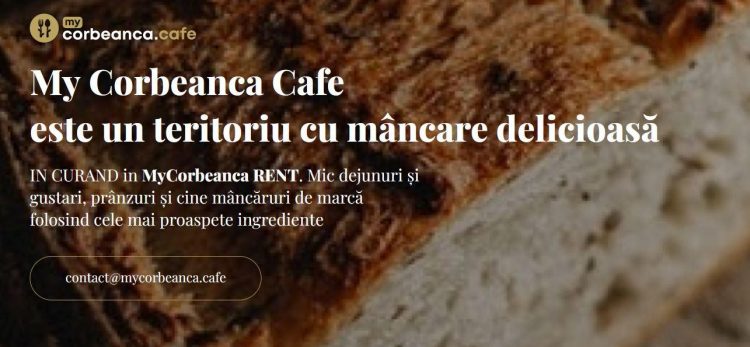 The Human Resources department is crucial to any business or organization, taking care of hiring and training workforce, payroll, benefits, regulations, etc.
A lot of companies already have a website dedicated to hiring with domain extensions like .CAREER(S) or .JOBS and it's not rare to see job portals with .WORK or .WORKS domains.
These are our 8 recommended domains for Recruitment.
aino.jobs
Aino is a small design and technology agency based in Sweden that was founded in 2005. By owning a .JOBS domain, they can easily advertise their career opportunities.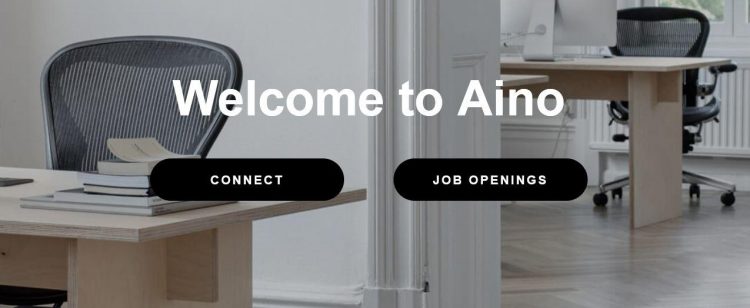 According to Statista, in January 2021, there were over 169,000 charities operating in England and Wales. An impressive number that can only confirm the importance of not-for-profit organisations.

To ensure maximum visibility for the good cause you're defending, it's important to register a domain with a relevant extension. .CHARITY, .FOUNDATION, .COMMUNITY, .ARMY, etc. are examples of TLDs that can boost your website's popularity and make it easily identifiable by visitors.

We have shortlisted the 14 most popular domain extensions used in the Government & Non-For-Profit industry.
massaction.charity This charity supports initiative for migrants and asylum seekers. They are involved in a variety of projects in several countries, for example providing a safe space for LGBTIQ people.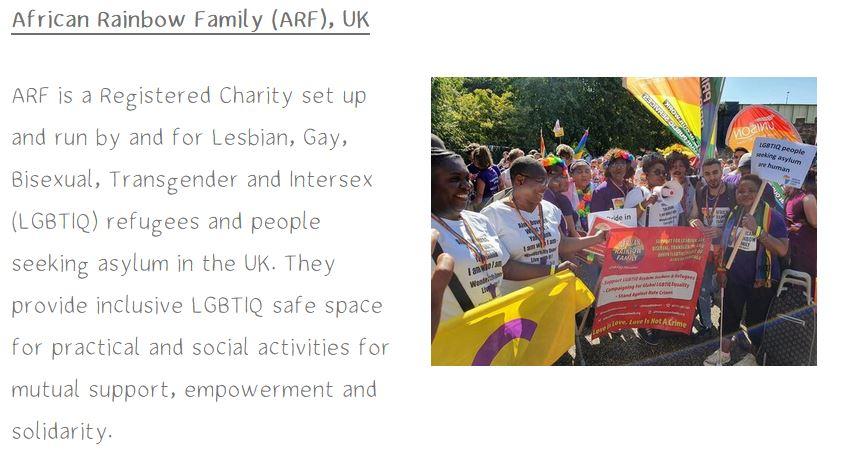 As new legal tech solutions and different work models are emerging, the legal services industry is constantly evolving and becoming more competitive.
If the expansion of digital services and remote work has exacerbated your need for a business website, imagine what impact your website could have with a URL in .LAW, .LEGAL or .LAWYER!
Find out what are the other 3 best domain extensions for Legal services.
chateaux.law
This law practice based in Luxembourg specialises in various fields such as maritime law, corporate law, private equity, criminal law, etc.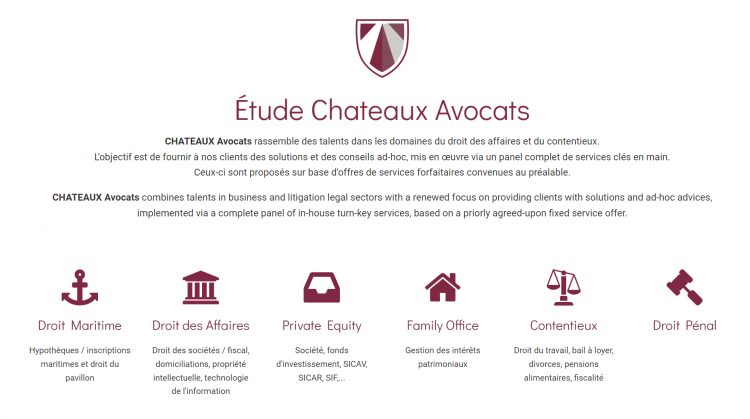 The marketing, communications and news industry boasts a bunch of specialised agencies, dedicated industry blogs and online apps. For all of those, extensions like .MARKETING, .AGENCY, .DIGITAL, .MEDIA or .PROMO can be a good fit.
For the media industry, the top domains include .NEWS, .PRESS, .BUZZ, .TODAY & .WORLD. Those will clearly indicate to Internet users what your website is about, leaving no place for doubt.
Check our more extensive blog post on the most relevant domains for these industries.
myworld.marketing
myWorld 360 is an Austrian Service Provider with a broad portfolio of business services. To highlight its marketing services, it registered a .MARKETING TLD.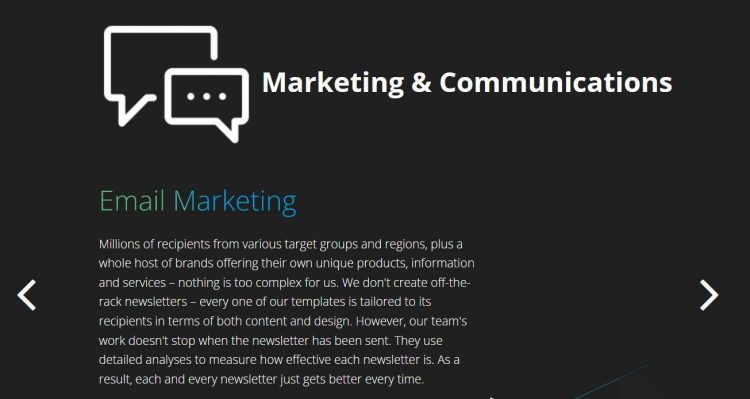 According to the National Association of Realtors (NAR), 43% of US buyers in 2020 searched for a property online before contacting a real estate agent. Not a bad reason for your agency to launch its website, right?
Whether it's .APARTMENTS, .CASA, .HOUSE, .IMMO, .PROPERTY or .REALESTATE, there are plenty of relevant domain extensions to choose from for the real estate industry!
ost.immo
Venta Real Estate offers services such as property management, quality assurance, advice & support and all-in-one service for investors.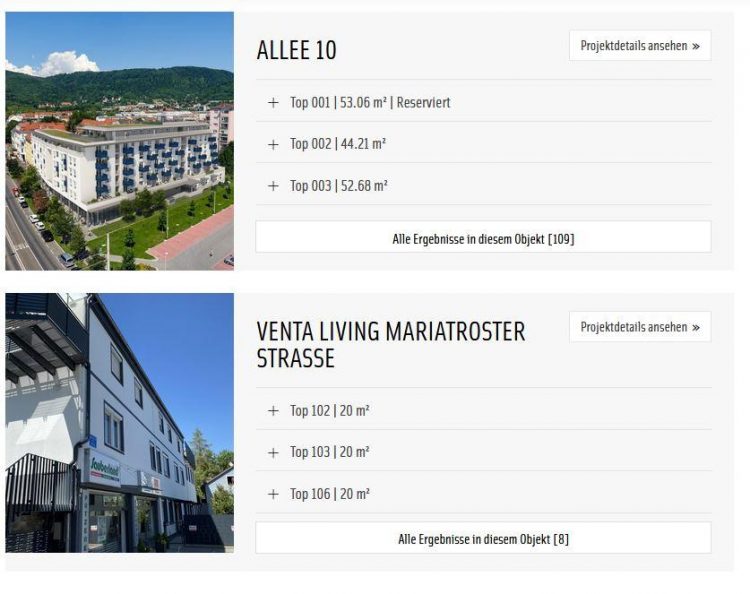 With green businesses and initiatives flourishing more than ever, it's high time we shared the best niche domain extensions for the industry. Give your eco-friendly business or sustainable initiative website some visibility with an industry-specific domain extension such as .BIO, .ECO, .GREEN or .SOLAR.
casagreen.bio
Casa Green is an Italian company that sells solutions to improve the quality of tap water.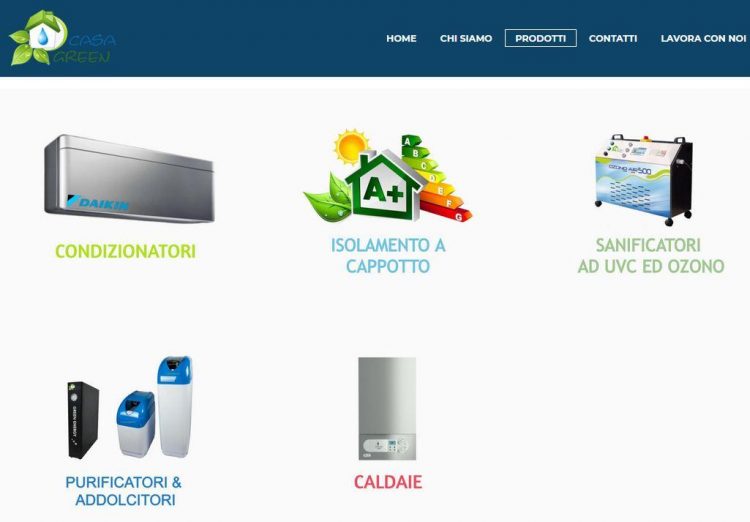 As our lives are becoming more digital, connected and automated, tech companies are going strong: software, apps, etc. If you're the proud owner of a tech business, you can easily find a cool domain extension to match your business: .TECH, .TECHNOLOGY, .AI, .SOLUTIONS, .APP, the list is long.
paperbox.ai
Paperbox has one objective: release the world of manual paperwork. That's why it created an Enterprise Document Intelligence Platform in order to transform unstructured content into structured data, regardless of the look and feel of the source information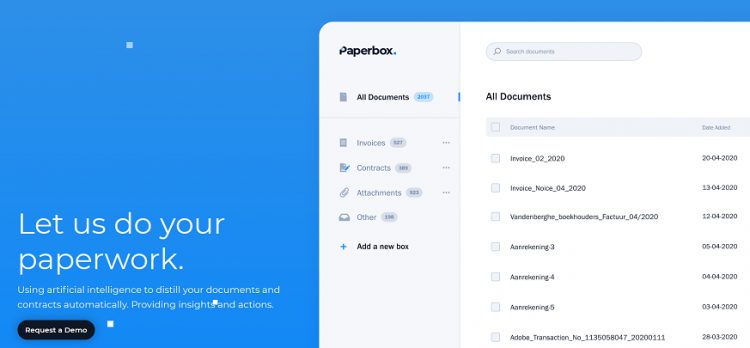 The Finance industry is one of the most valued industries in the world, with the Global market capitalisation in 2019 being estimated at approximately $90 trillion (CNBC). If your company operates in the finance industry, we strongly recommend you consider one of our start TLDs for this sector: .FINANCE, .BANK, .TAX and many others.
We couldn't resist sharing our top 10 popular domains for Finance!
mogo.finance
Mogo is the leading brand in the Eleving Group. It's specialised in vehicle leasing and productive lending in developing countries.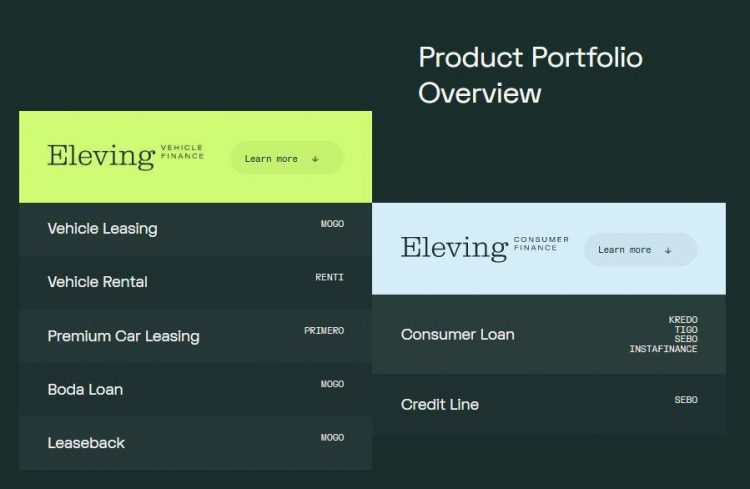 If there's one industry that has benefitted from the sanitary crisis, it's definitely e-learning! According to Unesco, more than one billion students were forced to switch from in-person teaching to learning online when COVID-19 hit.
Time to have a look at our 10 great education domain name ideas that include the popular .SCHOOL, .COLLEGE and .UNIVERSITY!
workathome.college
This domain redirects to Maxpert's website. Maxpert offers online Scrum and Agile courses, and other subjects intended for developers.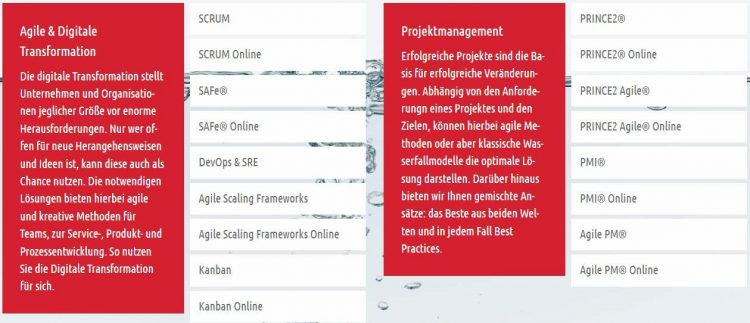 Still haven't found your dream domain extension? You can still browse among our +1000 extensions, including geographic TLDs and new TLDs.