6 best domain extensions for Legal Services

As a legal firm owner, you might find it difficult to make your brand website special and different from that of competitors. Fortunately, the legal industry is spoilt with its very own domain extensions to give your website a real legal vibe.

The legal industry is evolving as new legal tech solutions and different work models are emerging. As legal services are constantly evolving and becoming more competitive, with the expansion of digital services and remote work, the need for a business website is stronger than ever.
Fortunately, this niche industry also has its own specific domain extensions to make your business website stand out. Here's our best alternative extensions for legal services, with real-life use cases.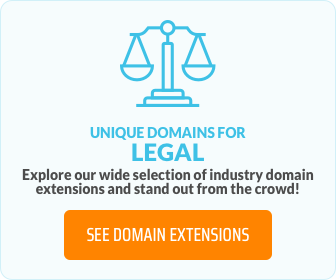 Domain extensions for legal services
With over 17,000 domain registrations, .LAW is one of the most popular domain extensions for law firms and legal services. Whether you own a small legal practice or a big law firm, .LAW will send a strong message to your customers by identifying your business as part of the legal industry.
weisenheimer.law
This Vienna-based law firm specialises in the consulting of national and international companies and advise these in all legal matters, in particular in the following fields:
Aviation and transportation
Start-ups
Corporate finance SME financing
Legal project management
Outsourced legal services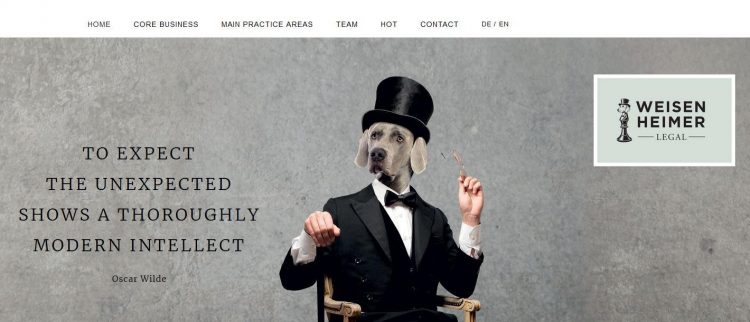 Similar to .LAW, .LEGAL is a specific domain extension dedicated to the legal industry. As of August 2021, it had over 15,000 domain names. Lawyers, law firms, paralegals, law schools, and others can register a .LEGAL domain name. Advertise your firm's services, post job offers, build a blog offering legal advice. With .LEGAL, your website will be easy to find and memorable.

jonuska.legal
Jonuška & Jonuška is a Lithuanian law firm with a particular focus on disputes, criminal, civil and family, energy and technology law. We represent and find solutions to local and international clients.

.LAWYER is the ideal extension for legal professionals. Registering a domain in .LAWYER will allow you to create an online space where customers seeking legal advice can find the information they need. It can be used on blogs and by lawyers, law firms, and legal forums. There are over 10,000 legal eagles out there so don't wait too long to register your .LAWYER.

arendt.lawyer
Arendt offers specialist advice, covering all legal, regulatory, taxation and advisory aspects of doing business in Luxembourg.


.ATTORNEY is a domain extension dedicated to lawyers, attorneys and other legal professions. It can also be an excellent choice adopted by educational websites or organisations, law schools or anyone with a legal connection. The bonus point for this TLD is it's also more available than other legal domain extensions, so your chances of finding the perfect domain name.

jjohnsonlawoffice.attorney
A family run business for over 40 years, J Johnson and his daughters, Hannah Murphy and Cori Jones, have built a solid reputation helping clients and their families, and take great pride in giving their clients professional, prompt and personalized service.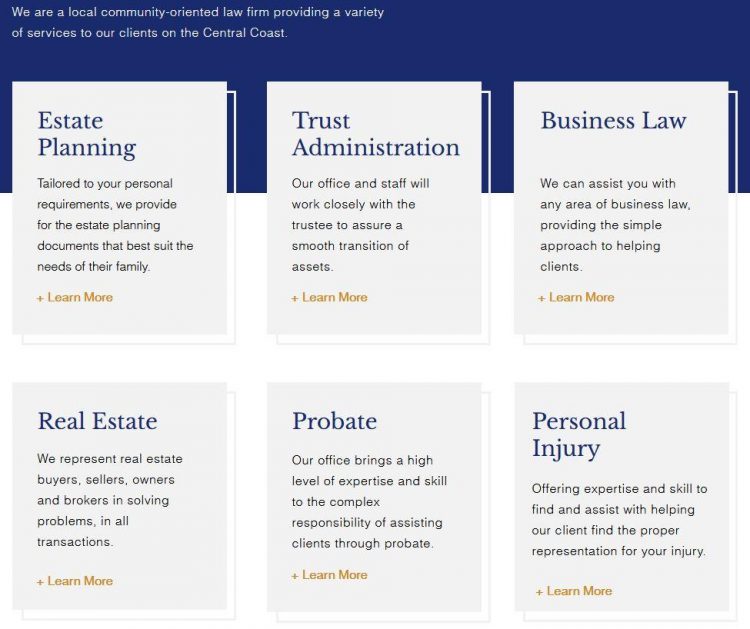 .ABOGADO ("lawyer" in English) is a domain extension for the Spanish-speaking legal industry and particularly popular in Spain, South-America and the United States. This TLD provides an exclusive online space for authorised legal institutions and qualified lawyers. It is subject to strict registration restrictions which ensure that the domain remains secure and credible. Gain your clients' trust by registering a .ABOGADO domain name for your firm.
divorciosmadrid.abogado
This law firm based in Madrid is specialising in divorce law

.PROTECTION is a versatile TLD that can be used by companies or individuals operating in the legal industry, but not only. It can also be used by bloggers offering legal advice, or firms from other industries such as insurance companies or banks.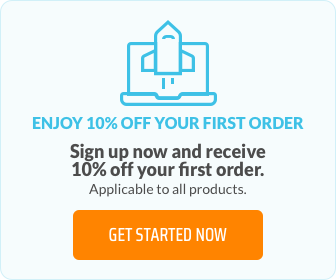 Create your own website
You're now aware of some very cool domain extensions for your legal business. To get started with your website, don't forget to consult our Plesk or managed WordPress hosting products which will allow you to either have complete control over your site or have our team of experts take care of it for you. For more tips on how to choose your hosting solution, check out our dedicated blog.