20 domain extensions for Real Estate, Home & Construction

Give your real estate or construction business website some visibility with a niche domain extension. Check out our list of 20 domain extensions for the Real Estate, Home and Construction industry.
According to the National Association of Realtors (NAR), 43% of US buyers in 2020 searched for a property online before contacting an agent. For this reason, your business needs to have a website that will be the first point of contact with your potential clients.

Here is our list of 20 domain extensions for the Real Estate, Home and Construction industry.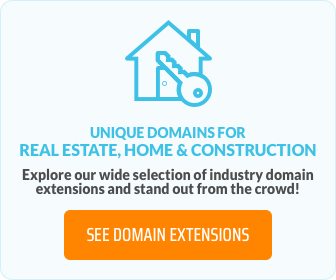 .APARTMENTS is a domain extension targeting building owners, real estate agencies or landlords wanting to rent out or sell an apartment. With this TLD, your website will be clearly identifiable and will gain users' trust.
Who doesn't start their apartment hunt on the Internet nowadays? Websites with a domain extension in .APARTMENTS will match their search and give them a place to start. It's now easier to advertise your apartment for rent, sell your apartment, or find a place to call home.
ballardini.apartments
The Ballardini family offers apartments for rent in Madonna di Campiglio, with a view of the Dolomites, a Unesco heritage site perfect for skiing and hiking.
.ARCHI, the short form for architecture, is dedicated to the architectural community: architects and architectural firms. The registration is subject to restrictions as the registry might expect you to be able to verify your accreditation.
Identify yourself as a qualified and licensed architect with .ARCHI.
lla.archi
LLA Architects' goal is to plan and optimize sustainable construction with efficient technology. Their extensive expertise allows them to design their construction efficiently, ecologically and economically.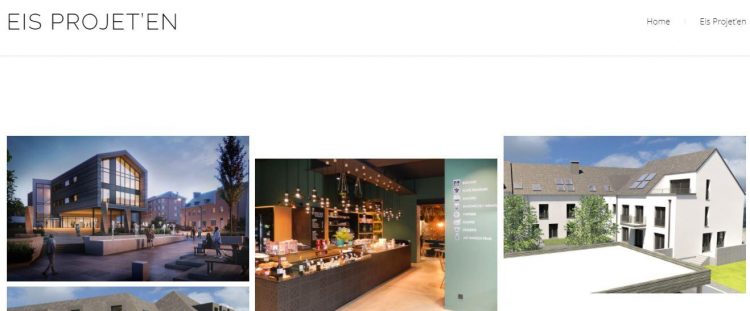 .BUILD is a self-explanatory domain extension created specifically for the construction industry. It can be used by a range of professionals such as contractors, designers, interior designers or architects. Whether you're a big construction firm or a local company, the .BUILD TLD will represent your activity perfectly.
intelsys.build
INTELSYS.build is an end-to-end cloud solution for EC&O (Engineering, Construction and Operations) companies. Their project centric solution enables you to manage all of your business processes related to design, prefabrication, construction and operations in one single system.
"Casa" means home or house in Spanish and Italian. It's the perfect domain extension for speakers of these two languages who work in the construction or real estate industry, or in another home-related industry.
atlantico.casa
A personal website meant for friends and family to follow the construction process for building this house.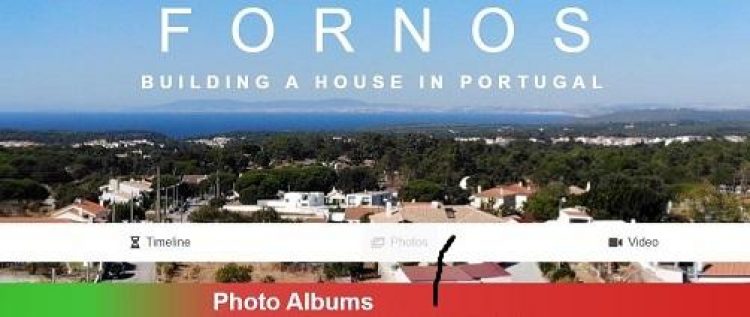 A domain ending in .CONSTRUCTION is relevant for construction businesses such as building companies, plumbers, painters, plasterers, interior designers, real estate agencies, etc.
With under 10,000 domains registered so far, the odds are you'll find the ideal domain you're looking for.
strolz.construction
Strolz Consulting operates as an independent real estate consultant in the greater Zurich area. The company designs living environments that meet the needs of a networked and mobile society.
.CONTRACTORS is a generic domain extension that can be used by contractors providing services or products for all industries. It's ideal for designers, building companies, consultants, etc.
sinara.contractors
Sinara is a London-based software company delivering innovative and reliable solutions to leading exchanges, financial institutions and market data vendors.
.ESTATE is a cool extension that is of course meant for real estate professionals. It's perfect for websites advertising properties for sale or for rent, or for landowners who wish to promote sales or rentals.
It's also a relevant TLD for firms specialising in estate law.
casajoia.estate
The website of Casa Joia, a villa located in Carvoeiro, Portugal. The site shares all the details you need to know about the house, as well as a gallery of photos.

"Haus" is the German word for house, which makes it perfect for German construction or real-estate companies, architects or DIY bloggers.
ille.haus
This Italian construction company makes modern wooden houses that do not harm the environment and even support it. The philosophy behind is a virtuous relationship between nature and man, with the house becoming an active part of the landscape
The English equivalent of .HAUS is widely understood around the globe and already counts over 25,000 domain registrations. It will be particularly appealing for realtors and any professionals from the construction and real estate industry.
seon-beach.house
This Dutch family is renting their beach house in Breskens, a harbour town. The website offers an inside look of the house, with lots of photos, a video and information about the surroundings.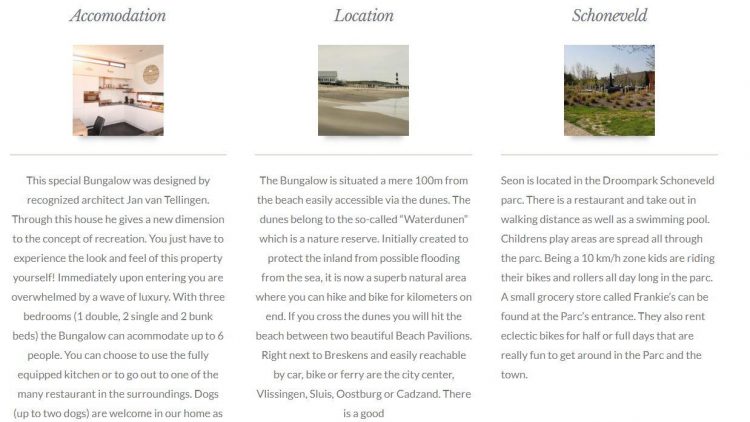 .IMMO is a domain extension already very popular within the real estate industry. This French abbreviation for 'immobilier' is ideal to create an online space dedicated to the real estate market.
tadam.immo
This Belgian real estate agency advertises properties for sale on their colourful blue website.
This German domain extension is ideal for German real estate businesses who wish to send a clear message to their actual clients and potential clients. With a website ending in .IMMOBILIEN, your activity will be very clear for everyone.
erlo.immobilien
This Luxembourgish real estate agency shares flats and houses for sale and for rent on their website.
.LAND is a domain extension created in 2014 for real estate agencies and property assessors and developers. With only 18,000 domain registrations, this TLD could be a good choice as it still has a lot of available domains.
primelocation.land
PrimeLocation is a UK property website, focused on helping house-hunters in the middle and upper tiers of the market find their next home.
If you're a realtor or a real estate agency operating in a French-speaking country, .MAISON is one of the most obvious domain extensions to go for. This word for "house" or "home" makes it easy for customers to find exactly what they're looking for!
madeco.maison
This French interior designer also offers services in home staging and feng shui and has a blog dedicated to sharing home tips and advice.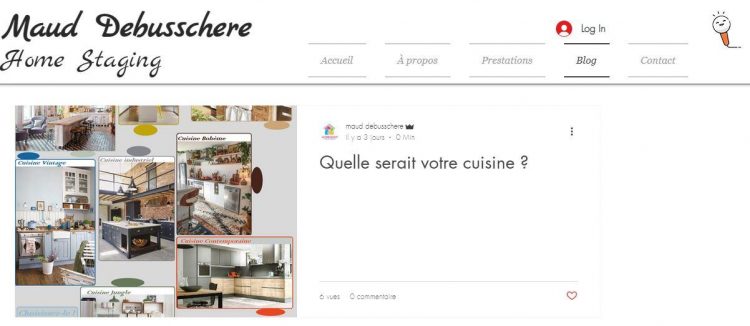 .PROPERTIES is a domain extension that can be used for websites dedicated to renting, selling, buying, or running auctions.
gloor.properties
Since 2019, Gloor delivers an all-around property management service, creating a bespoke hosting experience for London's homeowners, with personal welcome service and 24/7 guest communication.
The singular version of .PROPERTIES is less popular, which means there are more chances that you will find your ideal domain. It can also be used by law firms specialising in property law or property management.
supreme.property
Golden Visa Properties is a real estate agency in Portugal, with headquarters in the Algarve and representative offices in the area of Lisbon and Porto. It deals with some of the most exclusive properties in Portugal and in the International market.
The use of the .REALESTATE TLD is dedicated to businesses of the real estate industry, such as agencies, realtors, brokers and sellers. This domain extension is as clear as it gets for professionals in the industry. Your website will be easy to find for users and will inspire trust.
tbb.realestate
TBB is a real estate agency located in Spain.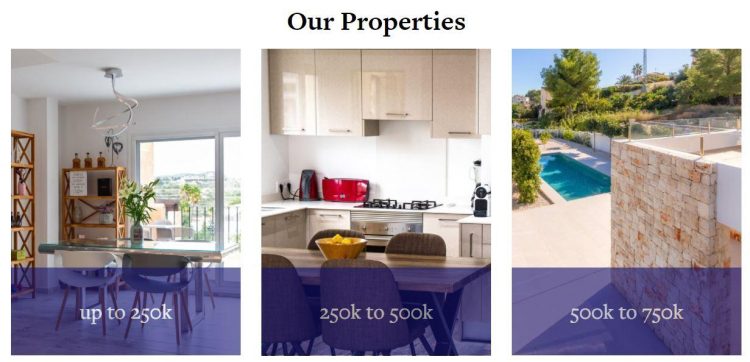 .RENT is a domain extension for homeowners, estate agents, or any business involved in property rental. Whether you're a homeowner seeking to rent out your home or an estate agent advertising properties for rent, customers will find your website easily on the web with a .RENT TLD.
ams.rent
Advanced Mobility Services supplies and advises its customers with smart solutions for visualizing movements of people and motorized and non-motorized equipment.
.VILLAS is a short and straightforward domain extension for travel agencies, tour operators, real estate agents, holiday resorts and individuals looking to show off their villa. Attract visitors looking for accommodation in an exotic location with .VILLA.
paulesti.villas
Located in Romania, the Paulesti Villas include 11 individual villas, with spacious and bright interiors, with three or four bedrooms, an open kitchen and generous living room, and direct access to the covered terrace and garden.
.HOMES is an interesting TLD for real estate agents, interior designers, house flippers or DIY home improvement bloggers. Users searching for services or products related to home and living will instantly recognise this extension and will be able to find you more easily.
cocoon.homes
CocoonHomes design complete home living packages for apartments and emergency housing, and offer virtual and physical staging services to developers, agents and vendors.

.STORAGE is an extension for all storage-related companies, moving companies, storage-related products or facilities for personal possessions.
lessmess.storage
Less Mess Storage is a self-storage company located in Poland and Czech Republic. Their goal is to help clients store their furniture when moving house or redecorating.
Create your own website with EuroDNS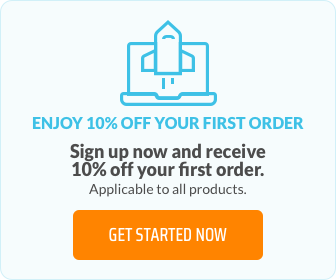 You've found your favourite domain extension? Good! Now the only thing left to do is check out our Plesk or Managed WordPress Hosting Package offers to host your website. For more advice on how to choose your hosting solution, check out our dedicated blog.