What is domain authority & best authority checker tools

Never heard of it? Yet, this indicator of your domain's strength constitutes one of the essential elements to determine your SEO strategy. It can prove very useful when it comes to identifying your main competitors and figure out where you stand. Here's why.
What is domain authority?
According to Moz, the creator of this ranking score, domain authority is an indicator of the search engine ranking potential of a website. Comprised between 1 and 100, the higher the score, the more likely it is that the site will rank well on Google. Recently created websites will start at the bottom of the scale, as they will need time to polish up their content and SEO strategy. However, the domain authority score is not one of the criteria taken into account by indexation robots, therefore, it does not actively influence the search engines rankings, it is merely an indicator.
Domain authority is not to be confused with page authority, which is the indicator used for your domain's pages.
Criteria used to calculate domain authority score
To calculate the domain authority score, Moz says they take into account over 40 criteria, including :
backlinks quantity and quality
diversity of root domains
quality of the website's content
activity on social media (interactions, followers, mentions)
website structure and SEO parameters such as loading speed, metadata, tags, etc.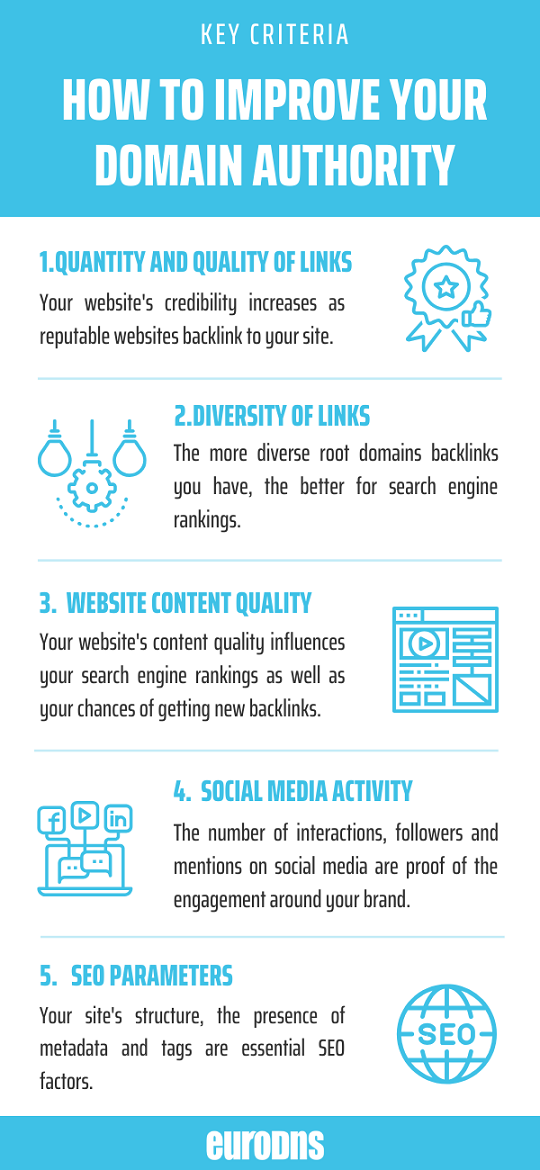 How to interpret the domain authority score?
It should be kept in mind that the domain authority score is a comparative indicator. This means that there is no such thing as a "good" or "bad" score per se, but the score gives an idea of the strength of a given site compared to its competitors. The score is logarithmic, meaning the higher it is, the more difficult it becomes to improve it. It will be harder for you to gain 5 extra points if you are already reaching 70 than if you are down to 20.
When prospecting for new links, it is useful to check the domain authority of a site before trying to contact the relevant point of contact to ask for a link request. You should focus your efforts on sites that are the authority in your industry and have the highest scores in order to generate more traffic.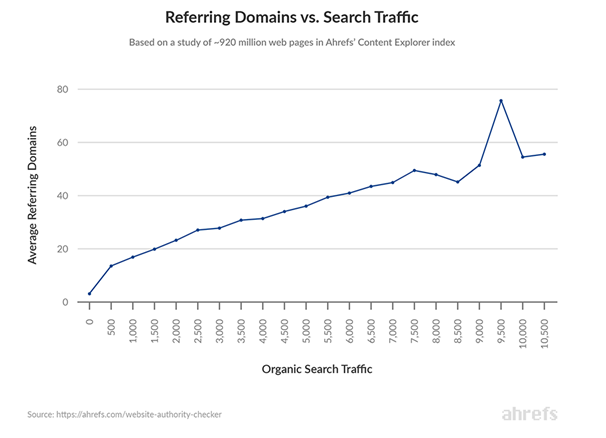 Which tools can I use to know my domain authority score?
You can check the domain authority score of your website (or any website) by using several tools. Among the most popular ones are:
the Mozbar, a free tool that you'll have to download. It provides you with useful information about links, keywords, page structure, etc.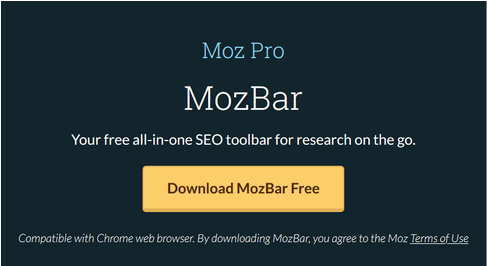 Moz's online tool. No need to install this one, just type in your domain name. You'll instantly know how many linking root domains and ranking keywords you have.

Ahrefs' online tool. The free version allows you to find out your domain rating, as well as the number of linking websites and backlinks. For more details, you'll need the paying version.

If you try out these different tools, you'll notice that all of them will give you a very different score, which is why it is important to understand that the score should be interpreted comparatively with that of your competitors. You should get either a similar or a higher score.
How can I improve it?
Perform an audit of the links directing to your site and check the DA score and the content quality of root domains. Get rid of undesirable links.
Produce high-quality content that will foster traffic and backlinks.
Work on your SEO strategy.

Photo by Miguel A. Amutio on Unsplash