8 simple ways to update old blog posts
Most website owners are focused on constantly creating new content. Little do they know that the most straightforward hack to boost organic traffic is renewing old blog posts. Refreshing old blogs can help increase your readership and improve the life of your content, saving money and time spent creating new blogs.
Your backlog of old blogs can prove to be a gold mine. Updating old blogs can generate more results, whether it's to lure your audience or rank better on search engines. You might have forgotten about them, but your readers can still find them through search engines. You owe it to them to update the information in the blog posts and make them relevant.
Suppose you have a blog about enterprise VoIP solutions, a technology-based niche. In that case, you should update all blog posts with the correct information. Technology is advancing exponentially, and your readers deserve to have access to the latest data.
Stale content can increase bounce rate and sabotage your search engine optimization efforts (SEO). Your content represents your brand; by updating it strategically for freshness, you increase search engine discoverability, but you can also hook readers to your blog.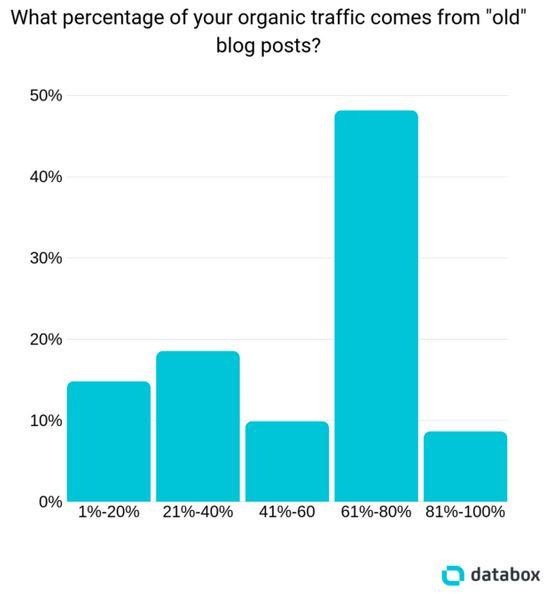 Why is it essential to update old blog posts?
Refreshing old content is an excellent strategy to optimise your content for maximum results. Here are the top reasons why:
Google cares about your old content. They want to ensure the audience is getting the right information, and if that is through a blog that has a history of being valuable, even better. Updating old blogs is a Google ranking factor; it assigns a freshness score to all content.
Once you verify that your old content is still relevant, people gravitate towards it more than the un-updated version.
It saves you the effort of writing a brand-new post. You can capture all the advantages of a new post by republishing an old one.
Backlinks are an essential SEO tool. Your old content lacks links to posts you have published recently. You need to add those links to ensure a wholesome SEO strategy.
Which posts should you update?
First and foremost, find the blogs that attract the most traffic. These are your quick wins, the lowest hanging fruit, the ones your competitors are trying to imitate, and the ones that will reap the most significant benefits once updated.
Suppose you have a blog on a virtual receptionist service gaining traction for the past few years. It's a 3-year-old post, and still ranking consistently on Google. You can update the post with new information, and statistics, optimising it for the current year.
Next, focus on posts that are shared more. Just tweaking them a little can boost them enough to launch the next wave of social shares.
The most crucial factor in your search engine ranking strategy is targeting the right keywords. Find out what keyword queries have a lot of impressions but low rankings. Find the keywords where your pages rank in the 6-20 position and focus on updating those pages.
Lastly, you should update pages that were doing well but saw a sudden loss in organic traffic. Find out which pages were doing well previously but have seen sharp drops. Perhaps you need to update the keywords or the links. It's even possible the information isn't relevant anymore, and a bigger revamp is required.
Fresh content becomes less competitive over time and less successful for certain queries.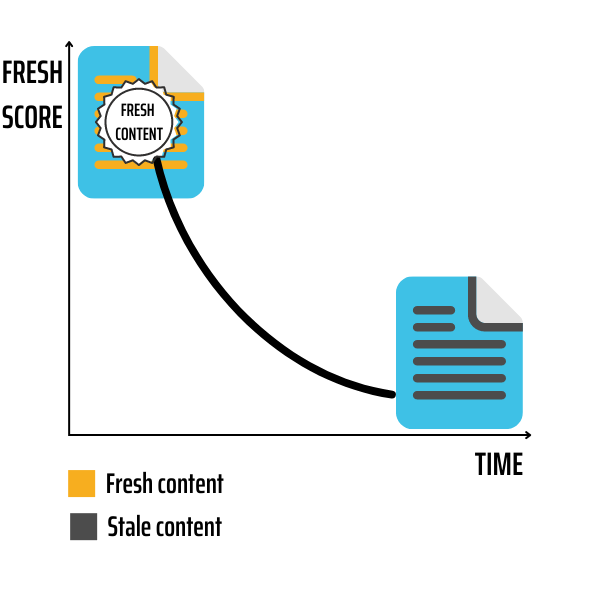 We have covered why updating old blogs is crucial to your content marketing strategy, and we have also documented which blog posts need your attention. Now let us discuss how we're going to do that.
8 tips and tricks to update old blogs:
1. Update posts with new information
Republish posts by updating the information in them. While we ‌strive for evergreen content, information gets outdated far too quickly in this dynamic digital age. The first thing you should update is statistics. A good rule of thumb for data, statistics and studies is that they shouldn't be over 3 yearsold. When updating a post, find the latest and most accurate data. A newer study inspires more confidence among your readers.
Another thing that needs to be updated is screenshots. Say you had written a tutorial to use a business VoIP system, and they have had two updates to their software ever since. Your screenshots aren't helping anyone. They need to ‌be replaced by screenshots of the latest interface. Or else, you'll see that competitors will come along, and make a more up-to-date tutorial. Who wants that?
2. Add new images and videos
If your old posts are getting traffic from Pinterest, Instagram, or Facebook, updating the images can make them more appealing. If you have no imagery in your blogs, adding images can create a brand-new outlook. Putting in pictures increases views by 94%, helps break up text and makes your post easier to understand.
Adding videos to your blog posts can also help. Videos are an attractive feature; they can keep your audience hooked, and boost your website's SEO. Creating a video version of your blog posts can improve user engagement. You can post it on YouTube or consider other video marketing techniques, and also enjoy redirects from there.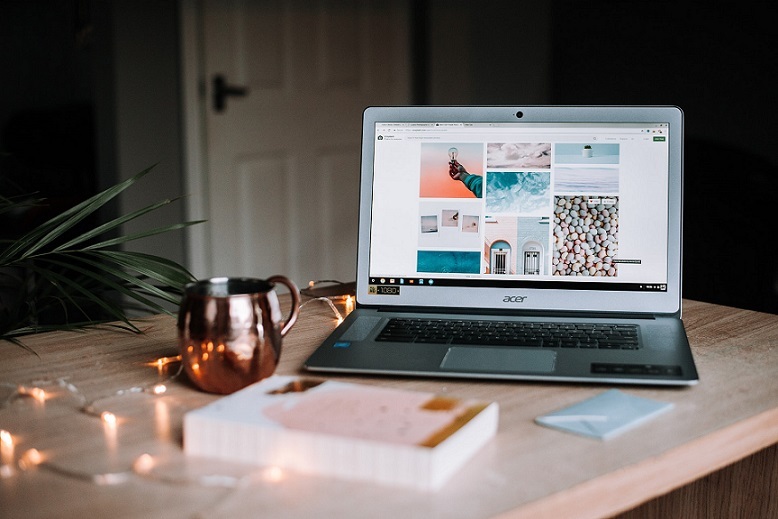 3. Update on-page SEO
Rethink your primary keywords; this may be the freshness boost you need so Google can recognise it. Does your primary keyword still make sense to your business strategy? Have you used it in your title, meta description, header tag, and throughout your content? You can use Google tools to find keywords that apply to your niche. Simply revising old content as per new SEO guidelines can also help rank you better.
Find out the primary and secondary keywords for your blog post, and ensure it matches your search intent. Your images should also have an alt tag set.
If you rank high for a particular keyword and your old blog ranks on Google in the 10th position, yet you have adequate search volume, a simple update with better SEO applied can easily earn you a number-one ranking.
4. Add links when updating content
If you create new content on your website, whether it's blog posts, videos, or new landing pages, ‌add links to them in your old blogs. It's the easiest way to refresh your content. The internal links should be relevant to help keep your visitors moving around your site.
Links will boost your ranking on Google and enhance the credibility of your post. Make sure you update broken links because they take visitors to dead ends and are just ‌a hurdle in an otherwise smooth user experience.
5. Consider URL recycling
The URL of an old blog post has some value on the internet that you should leverage. The existing authority of that webpage can be put to substantial use by publishing new content but using an old URL. All the backlinks to that page will help grow website traffic and bring about high SEO rankings for your new content because the URL was authorised to rank well previously.
6. Add the current year to the heading tag
As you try to repurpose a blog, the most important thing per SEO guidelines is the meta title and H1.
For example, let's say you wrote a guide about agile testing back in 2017. The post is old, and there have been many changes in agile testing since 2017. You can change the text, the data, and add images or video, but don't forget to change the title and add the mention [2022 updated]. This will help Google identify the blog as recently updated.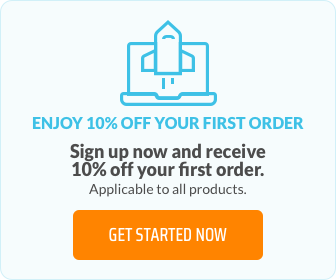 7. Answer FAQs
If you're looking to change the written content of an old blog and ultimately rank better on Google, add in answers to questions your target audience often has about the topic. The fastest way to identify these questions is to search your primary keyword in Google, and look at the "People often ask" feature.
Answer those questions in your blog post; you could create a new section or work the answers in the body of the original post.
8. Promote updated content
People's most common mistake while refurbishing old blogs is that they forget to treat them as new content. Give your reworked blog the same attention, marketing, and promotion you would give to brand new content.
Your updated version will have new keywords, links, data, and even text. It's not the same content if redone intelligently.
Re-publish or perish
That sounds a little serious, but old blog posts have so much potential to offer that forgetting about them cannot happen. SEO, being a fast-paced industry, makes it hard to keep up with SEO best practices to create the perfect user experience. You must regularly update your content to rank high on search engines.
Revive your old blogs to keep them alive among your audience and search engines. Google gives great importance to freshness and old content is lying there, waiting to be repurposed, so you may spend your valuable marketing dollars elsewhere instead of making new blogs.
Author bio:
Tanhaz Kamaly - Partnership Executive, UK, Dialpad UK
Tanhaz Kamaly is a Partnership Executive at Dialpad, a modern cloud-hosted business communications platform that turns conversations into the best opportunities, both for businesses and clients. He is well-versed and passionate about helping companies work in constantly evolving contexts, anywhere, anytime.
Check out his LinkedIn profile.