Video Marketing Guide for Beginners

Video marketing has become more and more popular in recent years. Whether it's social media, websites or webinars, a variety of channels rely on video content to attract customers. This is our video marketing guide for beginners.
In the digital world we live in, video technology has become central to successful marketing, serving as a powerful medium for evoking and forging human connections at scale.
Take YouTube, for example. According to Statista, in 2021, 2.5 billion people were using YouTube worldwide. This is predicted to increase to 2.8 billion by 2025.
Forecast of the number of YouTube users in the world from 2017 to 2025 (in millions)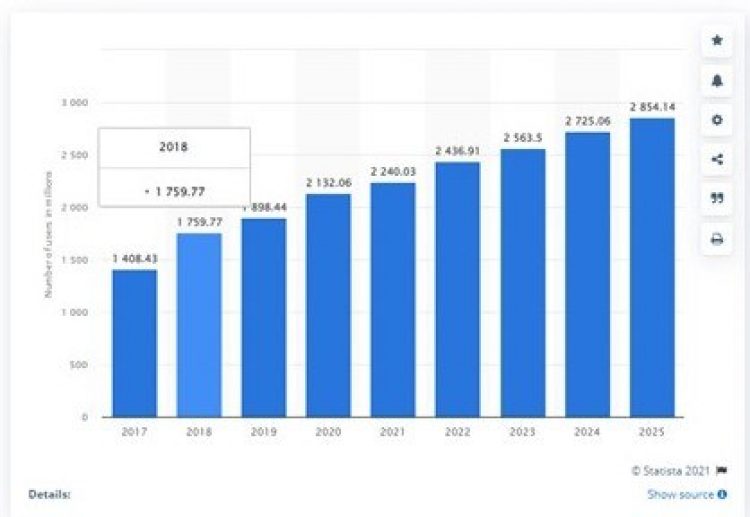 Figures like these are a testament to the power of video. But beyond entertainment and social media, businesses are increasingly taking advantage of video marketing to boost their prospects. In fact, video marketing is a necessity in today's business landscape.
This video marketing guide for beginners will give you an overview, from developing a strategy and deciding what kind of videos to produce, to the distribution and optimization of your video content online.
What exactly is video marketing and why is it effective?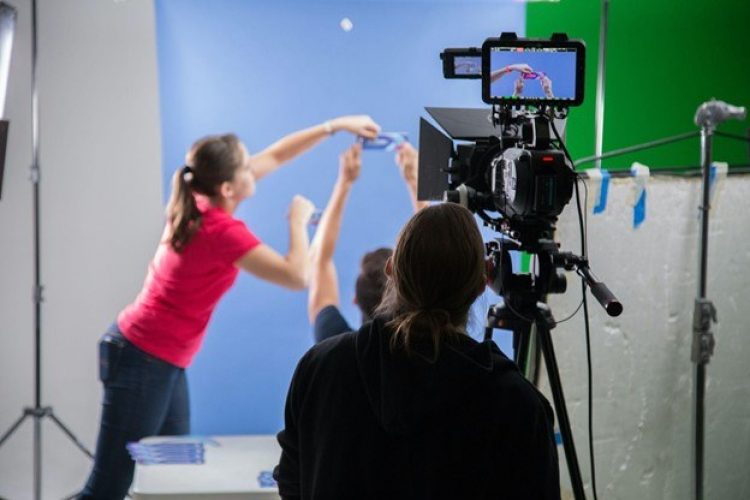 Image source
Video marketing utilizes the power of video to attract, engage, and convert an audience into potential clients. Video technology is incredibly versatile and can be used in several ways. This could include:
promoting an event, service, or product
showcasing client testimonials
elevating social strategies to new heights.
The success of video marketing is proven, with video marketers growing revenue 49% faster than non-video marketers. It's safe to say video marketing is one of today's top digital marketing trends.
So far so good? Continue reading for how to get started with your video marketing strategy.
1) Fine-tune your video marketing strategy
Before you start creating your video marketing content, you'll need to consider the wider strategy that will drive your use of video. This will allow you to maintain focus on your business goals and deliver on certain expectations to your prospective clients.
Your video content will depend on your wider marketing strategy, so address the following questions to get yourself on track:
What are your objectives for video marketing and how will these develop over time?
Who is your target audience?
What type of videos will engage this audience and fit your brand?
What is your budget for video marketing?
How will you measure the overall performance?
The answer to these questions will depend on the type of business you are, as well as the types of products or services you offer your target audience.
2) Choose how to distribute your video content
These days, a wide variety of platforms exist for distributing your video marketing content. Years ago, you may have only used your website, but now we have:
Email attachments
Youtube
Social media
Press releases
Sales assets
You may want to use all of the above, but remember, your chosen distribution channels should always be guided by the needs and expectations of your target audience. If you upload videos to channels your target market doesn't use, you're wasting your time.
For example, say you've made a video promoting the benefits of your new retail customer relationship management software, you might struggle if you upload this to TikTok.
3) Make sure your video content is "right" for your chosen channels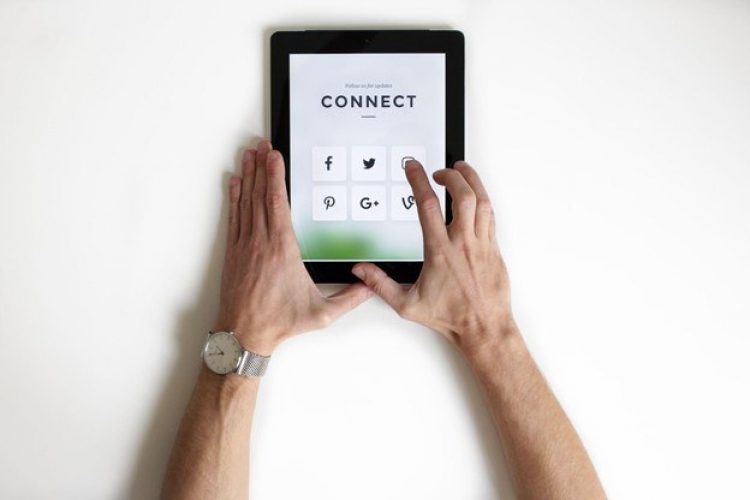 Image source
Different channels have different styles and types of expectations. These could be anything from visual style, content style, tone, delivery, audio, and more.
Some obvious examples would be the short, entertaining, and skillfully edited videos found on TikTok, vs the longer, more formal, and professional videos found on LinkedIn.
Here's a quick list of video type ideas:
Short, attention-grabbing videos:
Adverts
Products
Events
Socials
Longer, more informative videos:
Case studies
Testimonials
Explainers
Product Demos
Thought-leadership videos
Webinars
Vlogs
And here's some video styles:
Animated
360 degrees immersion
Livestream
Text-overlay
Narration
Choosing the right type of video for your target audience and their preferred channels will come down to research, as well as your goals. Social media helps small businesses stay competitive by being free and accessible to all. Look at successful rivals or similar businesses to see what they're doing. But remember, stay within your marketing budget.
4) Plan, produce and edit great videos
Image source
Once you're settled on the who, what, where, and when of your video, it's time to get working on some great content.
Your videos need to be as engaging as possible for your target audience - make sure you use your research findings and wider knowledge to produce the most appropriate videos you can. Assemble a solid, experienced team up to the job who you can trust. Use a teams phone system to create a group and allow for easier team collaboration.
In order to avoid mistakes, stress, and overspent budgets, split your production process into three key areas.
4.1) Pre-production
This includes building concepts, creating scripts, and storyboarding to develop coherent and dynamic processes for your video team to work with. This will also ensure you're being efficient with your time and resources, and that your intended message is conveyed throughout the video.
4.2) Production
Make sure your videographers have the right equipment and are fully briefed on your plans for the video. Create a time frame and ensure you're involved to approve shots as you go along. Even if you've hired an agency to produce your videos, getting involved will ensure your message is coming across as intended.
4.3) Post-production
This is where editors, animators, and any other post-production technicians sprinkle the magic. Remember, ensure your editing and animation styles are a good fit for your chosen distribution channels and target audience. Also, make sure your brand identity and intended message shine through positively.
5) Optimise Your video for search engines
Most search engines now include videos on the first page of search results. But how do you get them there? So you've made a video on your latest software and want people to find it simply by searching "internet-based phone systems". Getting your video to appear higher in search engine rankings will require an effective search engine optimization strategy.
Final thoughts
Hopefully, this video marketing guide for beginners has got you thinking about the ways you can produce and distribute top content for your target markets. Get it right, and you could instantly gain more traffic, engagement, and return on investment.
Here are some final tips before you go:
Include a call-to-action (CTA). Tell your audience what to do next.
Be consistent. Your brand image and values should always shine through.
Don't be too "salesy". This could turn prospects away who think you're just after their money.
Don't make your video too long. In the age of the internet, we have short attention spans.
Best of luck!
Author:
John Allen - Director, SEO, 8x8
John Allen is the Director of SEO for 8x8, a leading communication platform with integrated private branch exchange, contact center, voice, video, and chat functionality. John is a marketing professional with over 14 years of experience in the field, and an extensive background in building and optimizing digital marketing programs across SEM, SEO, and a myriad of services.