UnderTheDoormat opens homes to London NHS workers during global pandemic

Customer Highlight: In 2014, former Shell employee Merilee Karr founded her short-term rental business UnderTheDoormat. The company is now managing over 250 luxury homes across the UK. Find out how this small business remains competitive against industry giants like Airbnb, its plans post COVID-19 and some business advice.
After working for 13 years at the oil and gas giant Shell and managing the maintenance of petrol stations across 43 countries, Merilee Karr left to venture into the short-term rental industry and founded UnderTheDoormat in 2014.
Being a regular business traveller herself, she always searched for accommodation that could offer the comfort of a temporary home while being away. Merilee shares
"I always had that passion for growing a business. I started this because I travelled myself. I got into triathlon and was travelling with some of my friends for races. Whenever I booked homes for us, I was always disappointed with the options available. I saw an opportunity because there are so many homes that sit empty and people who wanted to stay in nice places when they travel. But what I saw was that people wanted it to be professional. So the owners who have really nice homes are not just going to put it up on Airbnb and hope for the best. Equally, people who are travelling want the security of knowing that it's a professional company they are dealing with. Not just a spare room or home rented out by the owner when they are away for a week."
She continues,
"I think that's where this idea of combining the comfort of a home and the quality of a hotel came about. If there were a professionally managed way for those homes to be available for people who wanted to book them, then wouldn't that be an incredible business?"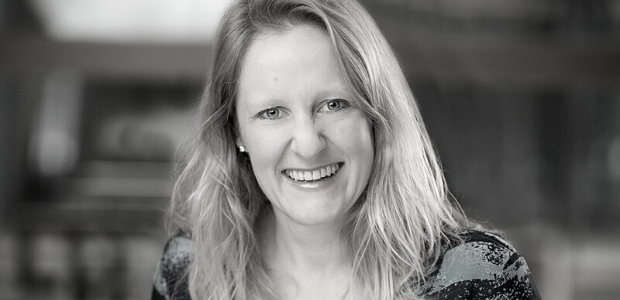 Merilee Karr, CEO & Founder UnderTheDoormat

High standards and technology-driven
Over the past six years, UnderTheDoormat has grown an impressive portfolio of over 250 luxury residences and acquired over 12000 customers worldwide. It has become known as a disruptor in the short-term stay accommodation industry for shaping high standards and advocating for sustainable and responsible growth of the industry overall. To remain competitive, the company has set an ambitious goal to enhance both the digital and physical aspects of the business. UnderTheDoormat recently launched its new tech-driven Marketing and Distribution platform Hospiria. The system enables the company to grow globally through partnerships with other property managers who are leading to high quality on the ground operations and hospitality but need better distribution and bookings. The company is equally committed to delivering end-to-end professional services to both homeowners and travellers alike. In a short timeframe, the brand won multiple awards and in 2019 was listed as one of the Top Brand Property Managers company by the leading travel business publication Skift.
The three things at the heart of the business are professional management and satisfaction of homeowners, high standards ensuring safety and consistency, and quality service to the guests.
The UnderTheDoormat team currently manages a portfolio of over 250 homes across London. Each home is carefully vetted against its high standards before it can be added to the brand's portfolio. By partnering with UnderTheDoormat, homeowners can benefit from A to Z listing management: onboarding package with top-tier insurance and professional photoshoot, dedicated account management, access to 30+ marketing channels, booking system, reservations, customer reviews and pricing management, ongoing maintenance and housekeeping. The brand offers homeowners an opportunity to make additional income from their empty residences with peace of mind and without lifting a finger.
In the short period of its operation, the brand has quickly expanded its customer base consisting of travellers from over 80 countries. Personalisation and attention to details are infused in every element of the customer service: from personal check-in, a welcome pack with premium chocolates to babysitting services. UnderTheDoormat offers a selection of luxury homes suitable for every taste, from 'Charming Victorian-style home near Buckingham Palace' to the 'Stylish Mayfair Penthouse next to Hyde Park'. Their typical customer would be someone who considers the place they are staying as part of the full travel experience.
Setting high standards for the industry
In addition to delivering service satisfaction to both homeowners and guests, setting high standards around safety, cleanliness, compliance and insurance, are the critical priorities for the company. Merilee is currently the elected Chair for the industry body Short-Term Accommodation Association (STAA). She is committed to setting up high standards and guidelines for the industry overall. She is working to roll out the first independent accreditation scheme for the sector in the UK.She says
"I think it is important that we're really trying to make sure that we're setting the benchmark and standards for our growing industry. Especially given the current environment, standards, cleanliness, all these things are going to be even more important than ever."
Merilee highlights that in the early days of the business, for instance, one of the things that were difficult to get was the right insurance policy. Now all UnderTheDoormat homes are managed by a market-leading insurance policy backed by Lloyds of London to cover any unexpected events.
Supporting NHS workers during COVID-19
Having built a strong foundation, systems and processes, and with an effective young team, the brand was able to respond quickly to the impact of COVID-19 crisis. Despite the substantial drop in bookings due to travel restrictions, the UnderTheDoormat team together with homeowners and partners decided to keep their homes open for NHS workers for free. In a span of just one week, UnderTheDoormat was able to launch NHS homes and host its first workers. Along with over 30 companies, they were able to deliver more than 17 million pounds of value to NHS workers through the scheme. However, the real value that Merilee feels they have brought was peace of mind. As Merilee explained
"You know, we have NHS workers who have family members who might be vulnerable and can't be put at risk. So what we're giving to the NHS workers is more than just a place to stay. It's a way for them to feel comfortable that they can continue doing their work, and they're not putting other people at risk. It's that peace of mind that we're able to give them, which is incredible. Right now these people are out there on the front lines helping all of us, and we're able to help them a little bit by giving them that place to go at the end of every day and relax."
The UnderTheDoormat CEO believes high standards and cleanliness will be at the forefront of consumer's minds in the aftermath of this pandemic. In a slightly coincidental way, all the things that the company was built on proved to be highly relevant to the current environment and will continue to be a focal point in its journey to becoming a global brand.
Risk management strategy is imperative for SMBs
We asked Merilee to share a final word of wisdom to business owners who are starting.
"As I built my business, one thing I always had in mind was risk management, which is not a 'sexy' topic in the startup world. In our case, it was about having a risk mitigation strategy. It was about having a flexible business model that responds to the seasonality, for example, in the winter months you don't get as many bookings as you do in the summer. So having a business model where we could adjust our cost base throughout the year was significant. This foundation, as a result, allowed us to respond immediately to crises like COVID-19 and reduce our costs significantly and very quickly.
The main piece of advice to people starting is to have a plan for the 'worst-case' scenario on top of the growth strategies. As they say, you hope for the best and plan for the worst. That way you'll never be disappointed because you always know that your worst-case scenario is something that you can manage. And let's be honest, a lot of people are finding themselves in these worst-case scenarios as we speak. The companies with such business models and plans, will most likely be sustainable and come out the other side. And of course, we want to get to the other side as quickly as possible and focus again on growth."

UnderTheDoormat is an award-winning luxury home accommodation business, offering modern travellers the quality of a hotel in the comfort of homes. For homeowners, if you have a home (available empty for 8 weeks or more in a year), find out how you can earn additional income. For travellers, check out UnderTheDoormat homes and book for a future stay here. Enjoy a special offer when booking with UnderTheDoormat. Use code EURO50 and receive a £50 saving*.
*valid when you spend £500 or more
*for stays booked before May 31 2021
Merilee Karr (UnderTheDoormat) has shared her entrepreneurial business story with EuroDNS as part #WeSupportBrands campaign. Are you a EuroDNS customer? Learn more about how you can get your story featured.