Why you need a .STORE domain name for your online store

The digital revolution has provided a welcome boost to startups and other entrepreneurial ventures. Today, people can buy anything they need on the internet. That poses a big opportunity to budding online stores but also a challenge to stand out from the crowd.
You want to create an online presence that piques interest, communicates your purpose and establishes your credibility? Well, your domain name plays a huge part in that.
Fortunately, in the last decade, domain names have evolved to provide new businesses with a unique branding opportunity. Several new top-level domains (TLDs) have emerged that are more specific to the nature or intent of a website. Among them is .STORE.


What is a .STORE Domain?
If you're looking for the right domain extension for your e-commerce business' web address, look no further than .STORE.
Created exclusively for online stores, it helps you let users know that you're in the business of selling without having to awkwardly stuff the word "store" or "shop" in your domain name and risk making it too long.
For instance, thetshirtstore.com does the job of communicating what the website is about, but thetshirt.STORE just seems snappier.
.STORE domains are widely popular among :
online sellers
retailers
wholesalers
local stores
tech stores
branded merch stores, and more.
Why should your online store use .STORE?
If you're wondering whether .STORE is the right choice for your online store, read on to learn about its benefits:
1. It's easily available
With so many new websites emerging online, competition for domain names is fierce and your preferred domain name might not be available. In such a situation, you may have to pay a premium price to acquire that name or you may have to choose another option altogether.
The .STORE domain extension provides a convenient option. Being more recent than .COM, it still benefits from a high availability. This means that the probability of you finding a domain name of your choice on .STORE is much higher.
For instance, let's say that you're starting a local online farmer's store named Grains and Greens. You will find that grainsandgreens.com is not available.


But grainsandgreens.store is.

2. It is relevant
A relevant, brandable and indicative domain name can be the strong foundation that your online identity needs, especially if you're a new or small business. Imagine if a person could ascertain that your website is the one that they're looking for just from your domain name and what that could do for your brand. By using the .STORE extension, you are clearly indicating that you are selling something even before a person has the chance to visit your website.
For instance, if a person is looking to buy sports shoes, they will immediately know that a website with a domain name sportshoe.store will be selling them. On the other hand, sportshoe.com could be anything from a website with articles related to sports shoes or the online portfolio of a person who collects pictures of sports shoes.
3. It is scalable
Picking a domain name often leads businesses into tricky territory. On one hand, you want a domain name that is trendy and stands out. How else will you capture the attention of potential clients and beat your competition? However, picking something too out there in a bid to be creative or picking something that is a passing fad can be detrimental in the long run. You want a domain name that sticks, which means picking one that never goes out of style.
You also want a domain name that makes sense when you expand your business. For instance, today you may be selling home decor items, but in a few years, what if you decide that you also want to sell home appliances?
As long as you're in the business of selling, rest assured that the .STORE extension will hold you in good stead. Not only is it future-proof but also highly scalable.
4. It has global appeal
The word "store" is universally recognized as a place that sells things, which is why several international businesses have opted for a .STORE domain name to create unique global brand identities. Here are a few real examples to inspire you.
airpop.store
AirPop is the world's first "air wearables" company that has been using anthropomorphic and material science to produce masks that facilitate clean and healthy breathing since 2015. Its domain name combines its catchy and meaningful business name with the .STORE extension to highlight what it does.


trendservizi.store
Italy-based office automation and management services company Trend Servizi uses the .STORE domain extension to be universally understood as a business that sells products and services.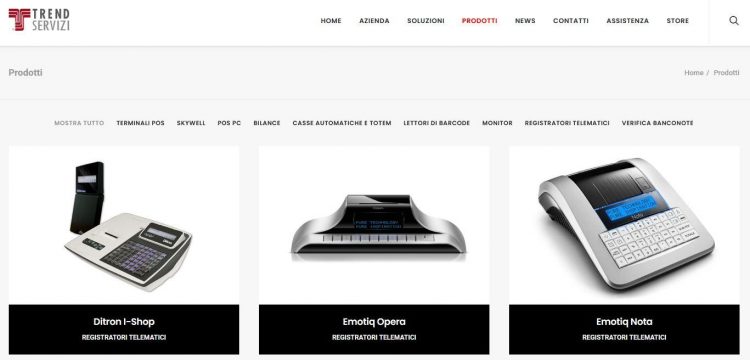 folkroll.store
This company sells innovative products with the goal to improve everyone's life. Their star products include bamboo kitchenware and wooden rolling pins.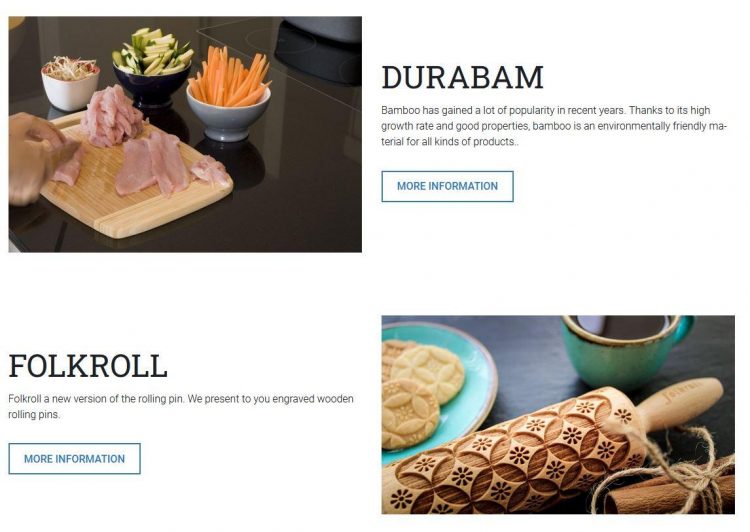 5. It helps with SEO
So far we've established how .STORE makes for a meaningful and brandable domain extension for online stores. But what about its SEO implications? Are traditional domain extensions like .com and .net still favoured by search engines because they're more common? In 2015, Google cleared the air surrounding this misconception by saying that it treats new domain extensions and older ones just the same.
Having a .STORE domain name, thus, does not hamper your search engine rankings. But does it do anything to improve them? While it may not do so in terms of keywords, a relevant and communicative domain name does play an important part in creating the right first impression.
As mentioned earlier, when a person sees a .STORE domain name in their search results, they will at once know that this is a website where they can buy things. By setting the right visitor expectations, you are helping people make an informative choice right off the bat. You are attracting relevant traffic, i.e. people who are looking to make a purchase, which boosts your credibility in the eyes of search engines and leads to better rankings.
How to use .STORE domain name to promote your store
Mentioned below are five amazing ways online store owners can make the most of their .STORE domain name.
1. Drive traffic to inner pages
Links to inner pages, such as those to a particular product page, are often quite clunky and complicated. Not only do they look unsightly, but they also don't add any value to your brand considering they usually consist of seemingly random characters.
However, by using the .STORE domain extension, you can redirect users to these pages through more meaningful, shorter and brandable links.
For instance, this is the web address to Kindle's product page on Amazon:
https://www.amazon.com/gp/brow...
However, Amazon uses www.kindle.STORE as a redirect to the above-mentioned page. This helps them better brand and market their product.
2. Use in offline marketing
Whether you're an online business or a physical storefront, your offline branding is as important as your online branding. In order to promote your website in newspaper ads, brochures, newsletters, banners, and other offline marketing collaterals, you need a link that is easy to remember.
Which of these two links are you more likely to remember easily:
A domain name as simple as your brand name followed by the .STORE domain extension clearly indicates what you do and has a high recall value. Being short and uncomplicated, it can easily fit on any promotional material, from business cards to billboards.
3. Drive traffic through social media
Online stores typically use shortened links on their social media posts to redirect people to their website or to specific product pages. However, instead of using a random link that doesn't add any value to your brand and comes across as inauthentic, you can opt for a branded domain name using the .STORE extension.
For example, instead of bit.ly/B4ffD, you could brand it with a domain name such as yourapparel.STORE/hoodies.
Not only is such a link more relevant and indicative, but it is also a great opportunity to further emphasize your brand or company name. Moreover, it comes across as more credible and just makes for a more impactful social media post.
4. Drive organic traffic through backlinks
Backlinks are a valuable source for driving organic traffic to your website. The more backlinks you have on credible websites, the higher are your Search Engine Results Page (SERP) rankings. The anchor text of your backlinks also affects your search engine rank. If the anchor text matches the backlink, it sends a positive signal to search engines about the authenticity of your website.
Let's say, for instance, that you are an online store selling organic dog food and your website is www.organicdogfood.store. If you receive backlinks on other websites on the text "organic dog food store", it greatly improves the quality and value of your backlinks.
5. Create a brand for your online store
If you sell your products on other platforms such as Amazon and Etsy, the links to those product pages will typically include the name of the online seller. When used in content, social media posts or other marketing material, such links appear long, cluttered and hard to remember. Moreover, they seem to be promoting the online seller rather than your own brand.
Instead of using such links, you can create a shorter, simpler and more memorable link using the .STORE extension that can redirect people to your product pages on the online seller's platform. For example, www.emilyjewels.store could direct users to your Amazon storefront.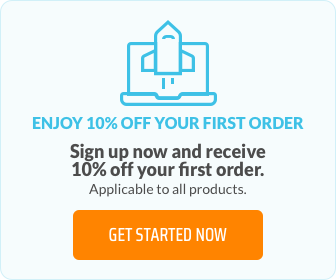 Conclusion
A contextual, definitive and easy to recall domain extension such as .STORE has many benefits from creating a memorable and unique online brand to market and promote your entire online store or a particular selection of products/services.
There's another big advantage of building a domain name on the .STORE domain extension. Today's consumers are quite digitally savvy and gravitate towards other digitally-savvy brands. Choosing the .STORE extension shows that you have given fair thought and deliberation to your domain name. It showcases you not just as an online store but as a trendy and innovative business.

---
Tasmiya Sayed

Tasmiya is a Sr. Content Marketing & Communication Associate at Radix, the registry behind some of the most successful new domain extensions, including .ONLINE and .TECH. You can connect with her on LinkedIn.