More tips and tools to manage domain names at EuroDNS

We recently shared with you the launch of our new activity log, providing you with even greater ability to track and monitor actions taken on your account. The activity log works well with our other domain name management tools, a host of features which make it easier for you to take control of and share account management duties.
Maintain total control of your account
Whether your portfolio of domains is big or small, EuroDNS offers a range of features designed to make managing domains a hassle-free experience. We not only provide you with the ability to organise your portfolio with domain folders, but also give you the option to safely assign and monitor administrative responsibilities with shared access and activity log features.
Easily accessible directly from your account, each of these features is designed to be as intuitive and user-friendly as possible. Practical, efficient, and at no additional cost to you, they give you complete control of your account.
Organise your portfolio with domain folders
Your domain folders allow you to sort domain names anyway you want – for example, by business, customer, or country – for more efficient organisation. To create a domain folder:
Hover over the root folder and click the + sign which appears to the right
Name your folder and hit enter. Your new folder will appear under the root
To rename a folder, just click on the pencil icon to the right of each folder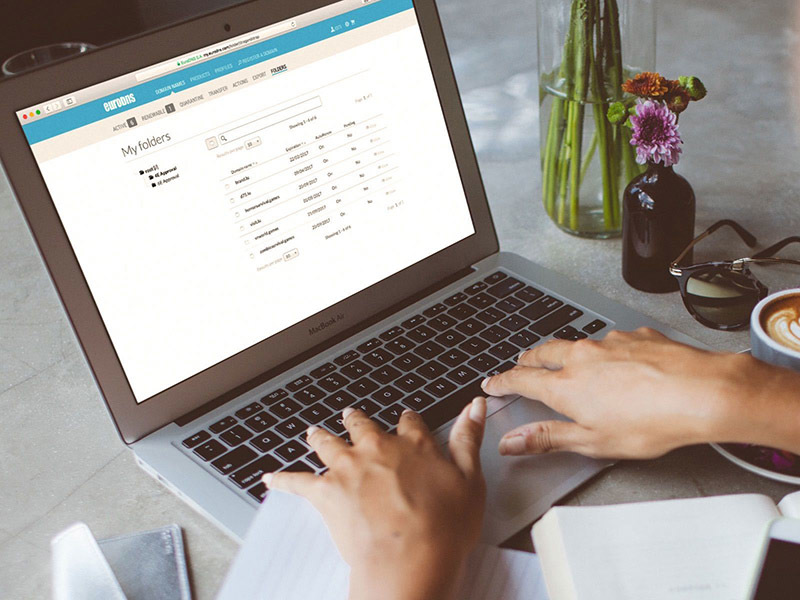 To move domain names between folders, find the DOMAIN NAMES folder in your account's blue menu:
Tick the domain names you would like to move
In the 1 Action tab, scroll to Move to Folder
A new dropdown menu will appear which reads Select an option
Choose the folder you would like to move your domain name(s) to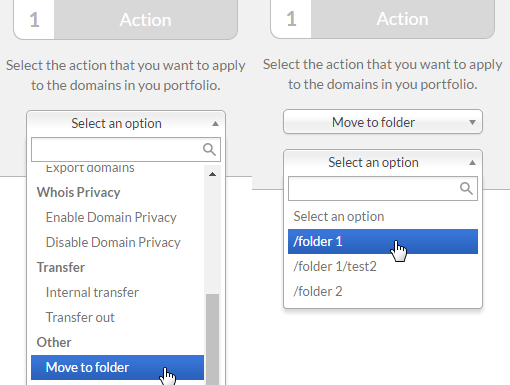 Delegate account responsibilities with shared access
The shared access feature makes it possible to share account management duties with others. You can establish different levels of privilege for each person:
Manager profile for the highest level of access and control
Buyer profile, similar to Manager profile except users cannot create domain folders or add new users
Config profile which allows users to edit DNS zones while restricting billing area access
Viewer profile, only allowing users to see domain details without the option to perform actions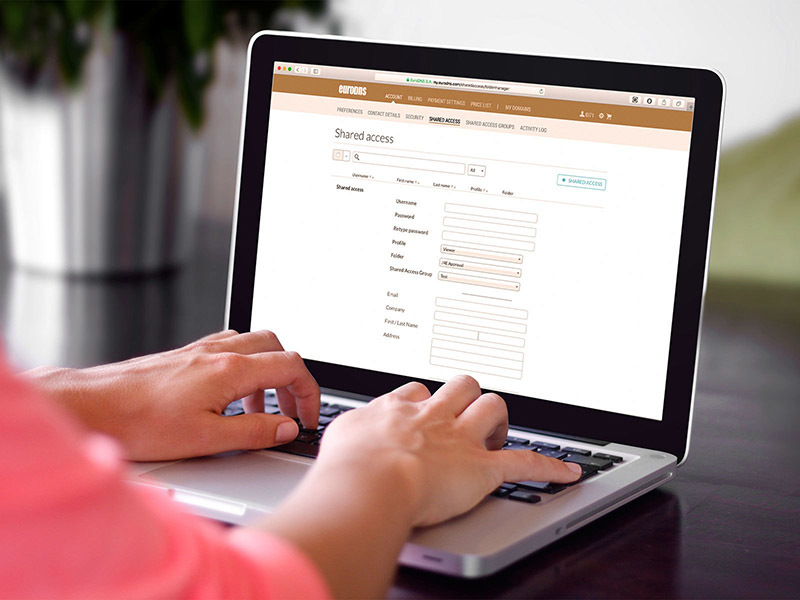 To activate shared access, you will need to have already created a domain folder. For each folder, you simply complete the fields for each person with whom you choose to share access, assigning their specific admin duties in the Profile field. Remember: as Manager, you have total control of who gets added and what actions they can take.

Monitor your account with the activity log
The activity log allows you to monitor others' activities. This feature provides you with a detailed chronological record of:
Each user's name, IP address, timestamp, and OS and browser information
A brief summary of each user's actions
Any suspicious activities
You have the option to see every action taken by every user or you can choose to see just those actions taken within a specific time frame: last hour, last month, last 90 days. Either way, the activity log makes it easy for you to monitor your account and maintain its security. Just click on a specific action to access a complete report of all activities related to that action.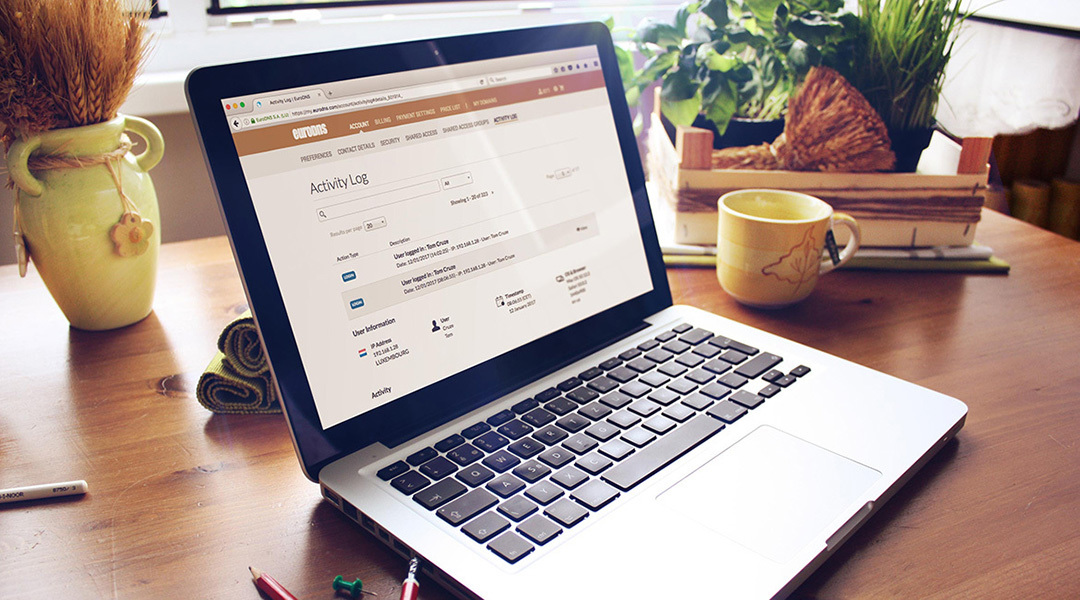 Account management simplified
We understand that domain name management can be hard work. But in addition to the other management services we provide, our domain management tools give you everything you need to remain confident that your domain names are in good hands: your own.
If you aren't already using domain folders, shared access, and the activity log, we encourage you to start today. And, of course, if you have any other questions about how these tools work, don't hesitate to contact us. We're always happy to help.