E-commerce SEO tricks to increase traffic to your online shop

Knowing how to increase e-commerce traffic is key to your online shop's success. Whether you offer a multichannel experience or operate strictly online, your shop must be easy to find, make clear what you offer, and stand out from the competition. You could be falling short if you're ignoring these e-commerce SEO tricks.
Convincing customers to shop with you
Many e-commerce websites either go unnoticed or are unable to convert visits into sales due to site abandonment, aka bounce rate - the percentage of visitors who arrive on a site, visit one page, and then leave. Of course, a higher bounce rate means fewer chances to convert visitors into leads and sales.
The following common mistakes may explain why customers never take notice of your site, or abandon it when they do, and what you can do to avoid this from happening.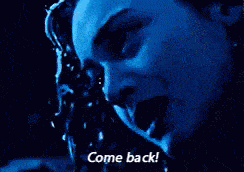 Unclear value proposition
Your site must communicate a clear and immediate value proposition (say, within the first ten seconds) that clearly expresses your business's value and what customers can expect when they shop with you. The more effectively you do this, the more likely customers are to stick around. Test your value proposition to see how clearly it answers four basic questions most shoppers have when deciding on whether or not a site is worth their time:
What product or service are you selling?
What is the end-benefit of using it?
Who is the target customer for your product or service?
What makes your offering unique and different?
Unclear call-to-action
A clear call-to-action (CTA) could make the difference between bounce and conversion. Not articulating a clear CTA means decreased visitor engagement and, of course, sales. There's no magic formula for creating a persuasive CTA but, in every case, it needs to be (1) simple enough that users can easily understand the message and (2) compelling enough to persuade them to do something. Your CTA can come in many forms. Whenever customers are asked to do something, they are responding to a CTA:
Downloading a PDF or filling out a survey
Just clicking through to another page.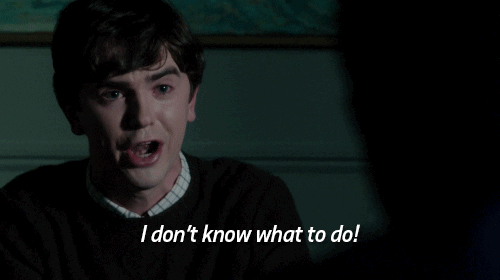 Poorly written meta descriptions
A high bounce rate might indicate you aren't clearly presenting who you are and what you have to offer. As a result, you're not attracting the ideal customer. To avoid this problem, drive clicks, and increase conversions, focus on writing strong meta descriptions, relevant snippets of information that:
Point to what your site has to offer and inspires curiosity.
Are no longer than 160 words.
Use common keywords. (Read this for more on semantic SEO.) Pretend you're a customer for your own service. Which keywords will you search for? Even better, ask your customers how they found you.
Not targeting the right customer
You should be constantly fine-tuning your website targeting to better capture the right visitors, those most likely to be interested in your offerings. Consider, for example:
Posting content on relevant social media sites, especially during peak user hours, an invaluable source of free traffic.
Posting content that positions you as the authority on a given subject matter, content which your prospective buyers search for when looking for a new provider like you.
Blogging regularly. Hubspot reports that undervaluing the importance of frequent blogging is equal to leaving money on the table. Businesses that regularly blog see a 55% increase in website traffic.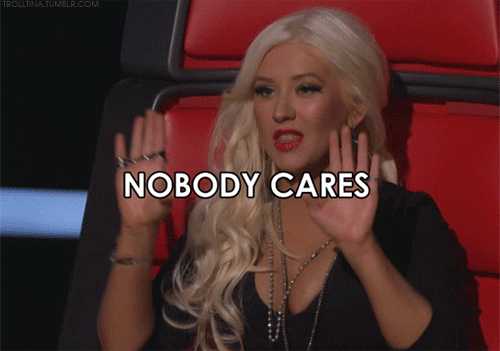 Ignoring mobile
With today's customers regularly shifting between desktop, mobile, and tablet devices throughout a single purchase, a responsive mobile-friendly website is crucial. If visitors find it difficult to navigate your site on mobile, they won't last long. Of course, designing a mobile-friendly site requires more work, but:
It will offer greater rewards as it's likely to generate more leads and convert those leads into loyal customers.
Mobile-friendliness is an important part of Google's search engine ranking algorithm.
Companies like WooRank will perform a deep analysis of your mobile-friendliness to help improve your online visibility. You can also check your site's mobile-friendly status here.
Ditch the .COM for a more relevant domain name
You're facing a lot of e-commerce competition, not to mention far less chance of finding a relevant .COM domain name for your site. You need to get creative and carve out a unique online space of your own. One way to do this is with a new gTLD. You might consider, for example, a .SHOP domain name designed exclusively for e-commerce businesses.

Short, intuitive, and memorable, .SHOP helps articulate who you are and what you have to offer. Here are just a few of the many kinds of e-commerce stores who've benefited from the branding potential of .SHOP:

Your .SHOP domain registration includes several helpful free add-ons like our Classic DNS package, an Alpha SSL Certificate, and a free personalised email address so your e-commerce business runs smoothly and efficiently.
Start driving more traffic to your shop today!
You don't need to have the same resources as a corporate giant like Amazon to increase e-commerce traffic. At the end of the day, you just need to know the basics of e-commerce SEO to develop and promote a site that is easy for customers to find you and understand what you have to offer.
Take the time to optimise your site so it's more appealing to customers. Figure out (1) what they want to know before purchasing, (2) why they aren't finding you or why they're leaving you, and (3) what improvements you can make to increase conversions.
Knowing how to build an e-commerce website that does these things can make a world of a difference!