Life-saving email management tips for small business owners

Sort, delete, ignore, read, forward. Sound familiar? If you run your own business, you probably spend more time than you like hitting reply and not enough on things you'd rather be doing: building a business, engaging employees, just enjoying a bit of down time. Avoid the inbox time suck with these email management tips.
Manage your email so it doesn't manage you
Small business owners are constantly juggling priorities, often working nonstop – evenings, holidays, weekends – just to get everything done. Payroll, marketing, and – yes - responding to emails.
But constantly managing email can quickly become a job in itself. It not only adds to your list of things to do but also creates substantially more stress while decreasing productivity: the average person requires about 23 minutes to return to a task interrupted by email!
You have more important things to do with your time than spend all of it tending to incoming mail. Our tried-and-true email management tips will help keep your inbox organised, your stress levels down, and your productivity high.

Le-go of your email stress!
Choose the right email package
Start by choosing a package which eliminates as many obstacles as possible. For example, customised OX Mail packages, available through EuroDNS, afford maximum flexibility. Users can access email from desktop, tablet, or phone. And cool extras like shared calendars, contacts, and tasks help cut down on the amount of time you spend sharing or looking for information. Think about your unique needs and select a package that works best for you.
Clean up your inbox
Get rid of the junk. If you're using our OX mail, apply filters to block spam from ever hitting your inbox. To see how easy this is, just watch this 90 second tutorial:
Activating our domain privacy feature, which hides your contact details in the WHOIS database, is another way cut down on junk, spam, and scam emails. And, finally, it can be tedious, but take the time to unsubscribe from emails which are just cluttering your inbox.

But take caution with opt-outs
Opt-out links can be deceptive. If you try to open, reply to, or just simply click on one in a spam email, it could signal that your email is active, triggering more spam to follow. Really, the only time you can click on an opt-out without worry is when the email has come from a company you know or trust. Otherwise, just add that domain name to your list of blocked senders.
Stay organised
Create a logical method of organisation and stick to it. If creating topic-based folders works for you, do that. But, keep in mind, emails rarely conform to neat, pre-determined topics. Before you know it, you could end up with 20 different folders. Hunting through all of those folders just to find a single email may not be the best use of your time. For this reason, many prefer a "5 folder solution":
1. Inbox: a holding pen for emails awaiting filing or immediate response
2. Today: emails requiring action today
3. This week: emails requiring action by week's end
4. This month: emails requiring action by end of month
5. FYI: purely informational emails you may want to access at a future date
Turn off automatic email alerts
Leaving email alerts on all day can cause high levels of stress. Consider turning off alerts during, say, early morning or late night hours. The pressure to always be "on" is a common stressor for small business owners. But structuring your day with designated "email time" can decrease stress and improve your overall well-being. Not having to attend to an endless stream of emails will free you up to focus on other tasks or just enjoy a bit of downtime.
Red alert: another incoming email
Set boundaries
Your lunch hour isn't the time to check email. It's time to eat. Chat with colleagues. When you're in bed at night, go to sleep. In other words, establish clear no-email zones. If you're afraid of missing something important, give your phone number to colleagues or select employees who can reach you if need be. Or create an automated email response letting people know when you'll be available with an alternative way to reach you in case of emergency.
Acknowledge receipt
Let senders know you received their email. Set up a brief automated message letting them know you "Got it!" or to just to say "Thanks!". Nothing too wordy, just enough to stop them from wondering if you received their email in the first place, prompting them to send you a follow up which will only further clutter your inbox.
Time to get your email under control!
Don't waste any more time mismanaging what is one of your business's most important components. Use these email management tips to design a workable strategy and stick to it. It may seem daunting at first, but you'll have your inbox cleaned up - and your sanity back - in no time!
For more information on how EuroDNS' user-friendly email packages will help keep you organised and on-task, read this.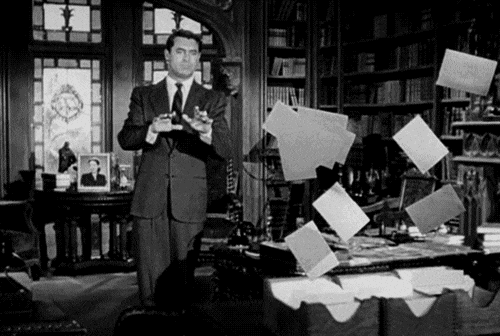 Be the master of your inbox