Recruitment agency Konnekt on digitalisation and human resources

Customer Story: Maltese recruitment agency konnekt.com leads with a customer-centric approach and digital transformation. Their COO Lara Camilleri breaks down principles behind their recruitment philosophy and shares insight into the impact and future of one of the hardest-hit sectors post-pandemic.
Founded by Josef Said, Konnekt who celebrated their 13th anniversary just over a month ago is one of the largest and tech-driven recruitment agencies in Malta. Konnekt offers a comprehensive range of recruitment services including but not limited to: employer solutions, talent search and selection, recruitment campaigns and shortlisting as well as outplacement services.
Behind their success is the passionate team of 35 staff members and three recruitment teams: one General Recruitment team handling industries like manufacturing, pharmaceutical, hospitality, travel, and the other two teams managing the Finance / Legal and the IT / iGaming industries respectively. Currently, Konnekt manages a large database of over 90K resumes and a diverse client portfolio across different sectors.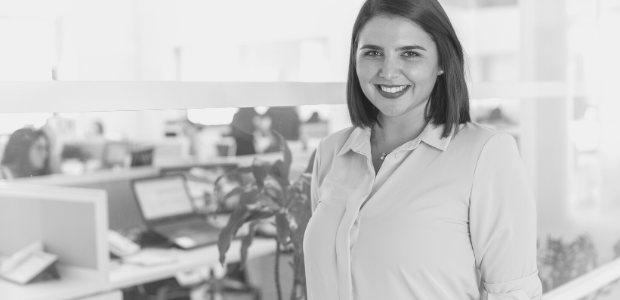 Lara Camilleri, Konnekt COO
Among their longest-serving employees is Lara Camilleri. Lara has a background in Organisational Psychology and has worked in different roles within Konnekt. First, in recruitment, she then moved to a team lead role, followed by client relationship management and now as Chief Operations Officer.

Apart from having a passionate team, Lara draws to one other reason behind their success - the commitment to 3 principles rooted in their culture:
Integrity - Doing the right thing by both candidates and businesses
Dedication - Delivering a high level of services to all, ensuring a positive experience and building a long-lasting relationship.
Results Orientation - Staying practical and focused on delivering solutions.
It is about building long-term relationships
One of the known facets in the recruitment industry is that many agencies work on a commission basis and as a result, driven primarily by financial gain, rather than keeping the candidate's interest at heart, they tend to focus on getting the candidate placed immediately and at all costs, earning a quick 'buck'.
"We became a leading agency in the recruitment industry, I would say predominantly because we focus on the relationships, on delivering a good service and doing what is right by the candidate and the client. Even if this means losing out on placement. Ultimately, our belief in a candidate doesn't cease because we will not be billing for that placement."
In contrast to most, Konnekt recruiters do not operate on a commission basis, instead, they benefit from a profit share system, based on both placements as well as service quality targets. Lara stressed that it is important to treat each relationship with job seekers and businesses as a long term and not as transactional exchanges. Konnekt tries to approach each candidate personally, understand their true motivations and career aspirations. A dedicated 'care' manager makes sure that candidates are well taken care of and is there to address any issues when candidates rate the service.
When it comes to new companies with an open position looking to recruit, it is about first understanding their needs, day to day operations and culture.
"The culture fit is one of the most important aspects when recruiting and we're here to make sure of that. Getting the right fit ultimately saves the client precious time. We make sure they don't have to go through tons of CVs and hours running interviews. Say they received 20 applications and shortlisted 10. This would probably be about 8-10 hours of interviews."
Post interviews, Konnekt provides a list of quality candidates and a report of recommendation. The business makes a final decision with the recruiter's guidance.
Recruitment sector post-COVID-19
The recruitment sector among many industries was heavily affected by the coronavirus pandemic and unfortunately, Konnekt was not an exception.
"Obviously we've been hit very hard. We lost over 60% of our business within a week. So initially it was challenging. That being said the team were all extremely positive and rallied together to keep the ship afloat. I would be lying if I said it was easy, but we are really lucky to have such an amazing team", explains Lara.
She adds their learnings from the crisis and insights on its short to long-term impact.
Face-to-face interviews could not happen
Lara stresses the importance of face-to-face interviews and challenges from video and phone-based recruitment. Real face-to-face interactions provide opportunities to pick up certain body language clues and help to understand how honest the answers are.
"Typically we avoid telephone interviews. You miss these body language cues that you wouldn't necessarily pick up over the phone. So a video call is recommended in cases where a face to face meeting is not possible. Although most restrictions have been lifted now in Malta, so face-to-face interviews are happening, should things change in future."
Lara advised using the widely available tools to run video interviews, "By no means do they surpass the real deal, however, in times of a crisis you need to keep things running as smoothly as possible so it is the next best thing."
Businesses were less inclined to recruit new employees
Insider Network Candor runs a live feed on companies hiring freeze and layoffs that tracks up to 8K companies worldwide. They indicate about 60% of companies aren't making new hires, but many are just temporarily waiting to see how things shake out (Source, Candor 2020)
With companies that represent non-essential/discretionary spend like hospitality and travel being most affected.
As a recruitment agency, it is important to mitigate the short-term effects and long-term effects of the lockdown and economic uncertainty. According to Lara, lots of companies did stop recruitment for financial reasons. At the start of the pandemic, there was quite an atmosphere of panic and many companies froze recruitment indefinitely. Now that things are coming back to 'the new normal' and gradually gaining traction, many companies have also eased restrictions. In line with this, according to Lara, the value of recruitment agencies may be felt now more than ever.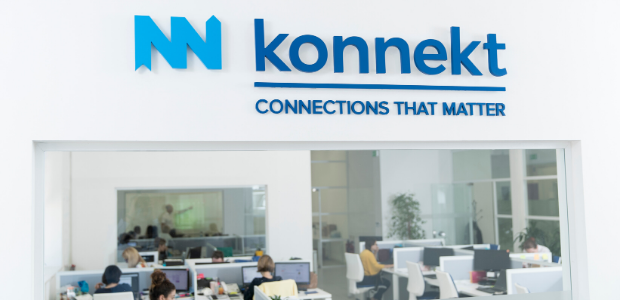 Companies can benefit from agency services particularly in sourcing candidates for those 'unicorn' roles, where the skill set is extremely difficult to come by. Working with an agency to identify the talent pool offers a significant time-saving advantage.

Sudden change in market dynamics OR moving from a 'War for Talent' to a 'War for Jobs' Market
Until recently, the balance between demand for candidates and supply of jobs had been significantly skewed in favour of jobseekers, making it a completely candidate-driven market. Candidates in some industries were sometimes even "spoilt for choice" when it came to job opportunities, being able to take their pick and on occasion even prompting businesses to increase their salaries significantly. However, as anticipated, the crisis took a toll on the job market overall. People lost jobs, were made redundant. Companies went into liquidation. This resulted in a significant rise of jobseekers. Recruiters have also felt certain unease with emerging anxiety from candidates on this front.
"Unfortunately you do see a lot of sad stories of candidates because they've been impacted negatively by the situation. We have reached a stage which Malta has not seen in quite a while. Where the supply of talent outweighs the demand in some sectors. In recent years the balance was tipped in the inverse, whereby it was predominantly a candidate-driven market."
Remote work demand and technology adaptation
Growing demand for digitalisation has far-reaching implications for employers and recruiters. COVID-19 showed that the business world is capable of more remote productivity. The real winners are the organizations who have the infrastructure and processes supporting the virtual workforce. Even beyond the pandemic and depending on the industry, expectations to accommodate remote work conditions and for digitalisation will increase. Basic digital skills will be equally expected of the candidates.
Undoubtedly, for the recruitment sector that is largely human contact based, coronavirus has transformed every facet of its operation, from advertisements to interviews to onboarding.
"Companies who had little digital infrastructure and tools probably found it the hardest. Luckily for us, we had platforms like talexio.hr particularly their Applicant Tracking System which helped us carry on with our 'business as usual' to a certain extent."
Lara mentioned the importance of embracing technology moving forward or risking becoming irrelevant. Regardless of the impact of the pandemic and demand for technological transformation, in the long term what remains a priority for Konnekt is the focus on servicing the candidates and clients in the best possible way. According to Lara, their goal is to continue providing solutions to any arisen demands and adapt when needed, whether it is servicing business with a particular recruitment problem or managing their recruitment holistically.
"We understand that most businesses are struggling at the moment. So we try to see how we can support and plug into to help them especially while they are in recovery mode. In these times it is critical to adapt and constantly seek new opportunities to remain relevant in the market. So although COVID-19 was a considerable setback, the team at Konnekt are adamant in keeping up their fighting spirit and looking forward to a bright future."

Konnekt is one of the largest full suite recruitment agency based in Malta. Lara Camilleri (Chief Operating Officer) shared a business story behind the brand with EuroDNS as part #WeSupportBrands campaign. Are you a EuroDNS customer? Learn more about how you can get your story featured