.AI domain names are paving the way for artificial intelligence

Welcome to the age of AI. Now bow down to your robot overlords! Or don't. AI isn't that sinister! In fact, it's already benefiting many aspects of our lives as evidenced by these 3 artificial intelligence companies, all of whom are making their Internet presence known with a .AI domain name. .AI, the domain name of the future?
Artificial intelligence and the rise of the machines
What was once for many of us just the focus of Ridley Scott movies is now part of our day-to-day reality. In 2018, you've no doubt come across these headlines or others that sound a lot like them:
"Will a robot take your job?" – BBC.COM, 15.09.2011
"Welcome, Robot Overlords. Please don't fire us?" – Mother Jones, May/June 2013 issue
"Yes, the robots will take your jobs. And that's fine." – Washington Post, 17.02.2016
"Invasion of the pizza-making robots" – CBSNEWS.COM, 14.09.2016
"How marketers can start integrating AI in their work" – HBR.ORG, 29.05.2018
With a constant stream of news stories like these, it's impossible to ignore just how much the subject of AI has dominated public discourse or the impact it's having on our lives. These days, most of us are probably at least somewhat familiar with basic concepts related to artificial intelligence:
AI, the field of computer science that seeks to build machines which attempt to simulate human cognitive abilities through, for example, speech and image recognition.
Machine learning: a subfield of AI, the goal of which is to enable computers to learn on their own through algorithms that help them identify patterns in data, build models, and make predictions based on explicit pre-programmed rules and models.
Deep learning: a subset of machine learning which uses algorithms that attempt to model high level abstractions in data to determine high level meaning. If AI can be used to recognise people's emotions in pictures, machine learning inputs thousands of pictures of faces into a system, and deep learning helps the system pick out patterns that link facial expressions and corresponding emotions.
We are still just at the dawn of a new marketplace for AI-related tools and products. Leading global companies like Microsoft and Facebook have started investing heavily in artificial intelligence. Much VC investment activity is centred on various aspects of AI/machine learning - everything from artificial intelligence algorithms to related machine learning systems. And many are predicting that, by 2020, AI technologies will become a $1.2 trillion market, with AI filtered into all new software and services.
.AI domain names more popular than ever
With the explosion of .AI-related companies, we've seen a corresponding increase in .AI domain name registrations. .AI is actually the country code domain extension for Anguilla, a small British Overseas Territory in the Caribbean, but you'd be forgiven for not knowing that after looking at the vast majority of businesses who've registered .AI domain names. The .AI domain extension has become so closely linked with the world of artificial intelligence, it could seem that is was designed specifically for the industry.
In fact, the .AI extension has been around for awhile (since 1995) but was long an under-the-radar domain name choice. Up until 2009, .AI registration was available only to businesses and individuals in Anguilla, and so barely made an impression with the public.
But as artificial intelligence became increasingly integrated into our lives, businesses off all types dedicated to exploring the benefits of AI and deep learning, like Untamed & Unchained Ltd. and Megagon Labs, adopted an .AI domain name which delivered numerous benefits: intuitive, memorable online branding; availability of desired domain name; association with a popular search term and clear marketing niche.
.AI domains put a spotlight on artificial intelligence
These days, AI-related businesses of all types are benefiting from registering a .AI domain name. Here are just a few that are using their .AI domain name to highlight their specific area of expertise.
Service personalisation
Machine learning and AI are helping businesses provide higher-quality customer care. Ebo.AI is leading the way with the development of AI-empowered customer care systems able to combine customer service data, natural language processing, and machine learning algorithms which continuously learn from interactions with customers.

Business operations
Beyond automating processes that can be used to develop more effective customer service chats, AI is having a profound impact on how businesses function, the driving force behind Proteus.AI's efforts: the creation of deep learning machines that can be used to sort through information and documents with more accuracy and speed - and with a much smaller margin of error - than human workers are able to.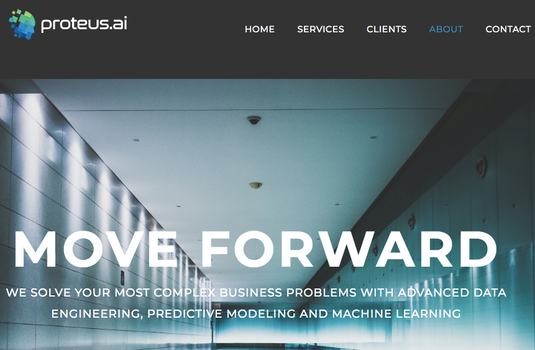 Healthcare improvements
Healthcare-related initiatives like Onwardhealth.AI is using deep learning technologies for pattern recognition, helping health care specialists monitor and process different types of medical treatment data. Deep learning algorithms are used to discover subtle patterns that correspond to disease profiles. Within the healthcare industry, deep learning is also providing previously unimaginable ways to help with early-stage disease detection, discover new medicines, and explore possibilities for repurposing known and tested drugs for use on new diseases.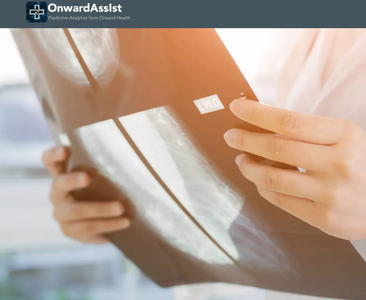 So if your business or organisation is developing and/or using artificial intelligence-related solutions, an .AI domain name is the obvious choice. .AI domain name registration is available through EuroDNS and includes:

If you have any questions about registering a .AI domain name, contact our Sales Department at +352 263 725 250 or sales@eurodns.com. A member of our sales team will be happy to assist.