Bare with us, your policy will be delivered in just a moment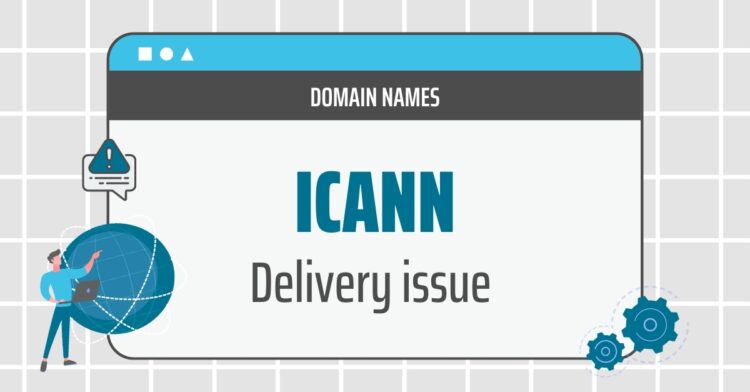 This article is all about ICANN (Internet Corporation for Assigned Names and Numbers) and the problem they're facing when it comes to implementing new policies. The buzzwords at the recent Cancun ICANN meeting were "inflexion point" and it seemed like everyone was contractually obligated to say it at least once every three sentences! The issue at hand is that ICANN has a delivery problem - it's been seven years since a new policy was implemented
Introduction - Whats going on?
Bar the tropical surroundings one thing that was in abundance was the word "inflexion point". It's like everyone had a point to prove to see who could say it the most. Without saying it, ICANN seems to have acknowledged its delivery issue. It has been seven years since a new policy was implemented. The reasons for the lack of implementation vary, but the result is regrettably the same. Countless hours of volunteers' time to create consensus policies and attempt to find means to implement them has been wasted. ICANN tried to address this issue by creating operational design phases (ODP) to help implement PDP outputs.
In some cases, ODPs are helpful as they highlight the unrealistic character of newly created policies. But those will never fix the ICANN delivery issue.
Looking at past policies successfully implemented and those currently in limbo, the underlying issue is obvious.
Divide and deliver
Implementation would not be an issue if the scope of the PDP charters were not so broad. Instead of breaking up complex issues into humanly workable subsets, working groups have to try and solve incredibly intricate matters while following the consensus rules on dividing topics.
Whenever possible, the working groups try to split those charters into multiple phases, sub-groups, and sub-teams… but those are only temporary solutions with mixed results as the entire scope of the charter needs to be addressed in the final report, and, more importantly, implemented.
In the past, the PDPs had very focused charters addressing one specific issue at the time to which pragmatic solutions reaching consensus across stakeholders could be found. However, since the initiation of the (misleadingly named) Expedited PDP, it seems that ICANN has been unable to focus.
This absence of results has created a certain lassitude within the community. Volunteers feel disempowered or discouraged because, after years of committing time and energy to devise complex policies that may never be implemented, contracted parties cannot appropriately plan the technical implementation of those frozen policies.
Going back on track
To reinvigorate the will of stakeholders to participate in PDPs, ICANN has been raising the spectre of an ITU takeover of the management of the DNS. If this tactic will have the desired effect remains to be seen, it indeed made room for several lengthy sessions about "Internet Governance" (whatever that is…)
Another initiative which may be more efficient is the nomination of a new ICANN CEO. ICANN may adopt a more result-oriented stance with the right person at the helm. If you are interested, the position comes with a USD 1 million yearly paycheck.
Conclusion
So there you have it - ICANN has a problem with policy implementation, and while they're taking steps to address it, there's still work to be done. I personally feel that breaking up complex issues into humanly workable subsets and adopting a more result-oriented stance is key to solving the delivery issue.