Website credibility checker: are you scaring off visitors?

With Halloween upon us, our thoughts turn to ghouls and goblins. Vampires, witches, ghosts: which frightens you the most? We know what scares your customers - those monsters known as Untrustworthy Websites. Use our website credibility checker to see if you're scaring them off!
Untrustworthy websites: enter at your own risk
Although each of your customers will have likely come across their own unique version of these ghouls, you'll find that Untrustworthy Websites typically possess many of the same characteristics. Some of the most common are:
No "About" page
Too many advertisements
A suspicious-sounding domain name
Dated information
The following are four well-known and scary Untrustworthy Website stories, the kind of stories which have undoubtedly contributed to your customers' terror. But beware: they are not for the faint of heart.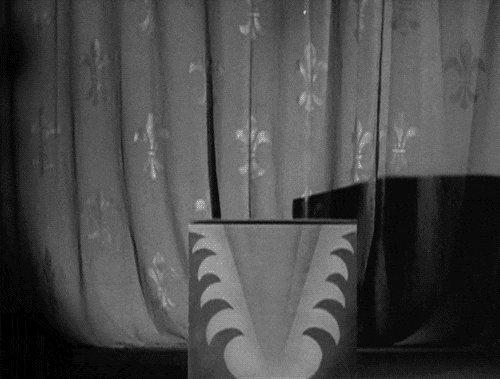 1. Curse of the Invisible "About" Page
Who are you? A website with a missing or minimal "About us" page feels impersonal and, thus, less trustworthy. Invest time in your "About us" page to ensure your site and brand's messaging is crystal clear. Your 'About us' page is not only crucial for establishing trust with your visitors but also a great tool with which to market yourself; it should tell visitors what makes you unique and better qualified than anyone else to solve their problems.
Once you've solidified your brand's identity, don't forget to include your contact information. 51% of people think "thorough contact information" is the most important element missing from many company websites. Don't give visitors any reason to assume you're hiding something.
2. Attack of the Killer Advertisements
While advertisements placed on your website can help you generate passive revenue, they can also scare off your visitors. Who wants to visit a website promising solutions only to find that it's first necessary to sit through a 30 second video ad before retrieving whatever information they need?
Likewise, banner ads can be distracting, reducing the level of trust that visitors have for a website. AdKeeper reports that 54% of surveyed respondents will not click website banner ads because they don't trust them for fear they could be scammed or exposed to spam or other malicious software. If possible, keep ads to a minimum and eliminate them altogether when possible.
3. Fear of the Suspicious Domain Name
A good domain name is not always easy to come by. But beware: choosing the wrong domain name could mean losing visitors even before they reach your site. Suspicious-sounding names – wehavethebestdealsonline.com or inexpensivecomputers.com – will likely come across as potential scams by cheap-sounding websites.
With careful planning, you should be able to find a domain name that is relevant, specific, and memorable enough to help you connect with the users you're looking for.
4. Night of the Living Dead Website
Show your visitors that you have a pulse. Keep your website up-to-date with fresh content. Times change so you need to make sure your website stays relevant. If you want to show that you are keeping up with the latest trends, consider including a blog or an embedded Twitter feed on your site. Both are great ways to show that your site and the people behind it are alive and kicking. (See our suggestions for coming up with a seriously awesome blog domain name!)
Is yours a vampire-website?
The last thing you want is for visitors to think yours is a vampire-website about to suck the life from them. A quick website credibility check will you help you take the necessary steps to establish trust from the get-go.
People want to know that they can trust your site to deliver the answers or services they seek without fear of being put in danger. Unmasking potential threats will ensure you don't send your customers screaming into the night.