DNS zone management at EuroDNS gives you more control!

Modifying DNS information from your account is now easier than ever thanks to our newly refocused layout and numerous other practical modifications we've made to our DNS zone management page. See how our revamped page is going to save you time and effort!
An action area that sticks around
If you've recently placed an order with us, one of the latest improvements you may have noticed is the introduction of a sticky action footer in the order process.
Now, we've updated our DNS zone management section with another sticky action footer which makes managing your DNS records a breeze. The sticky action footer, the control centre of your DNS record management, makes it easier to add records and see your profiles and snapshots.
Further, the sticky action footer enhances the visibility of error messages or messages related to a specific type of record so you can better see why a record entry is not valid.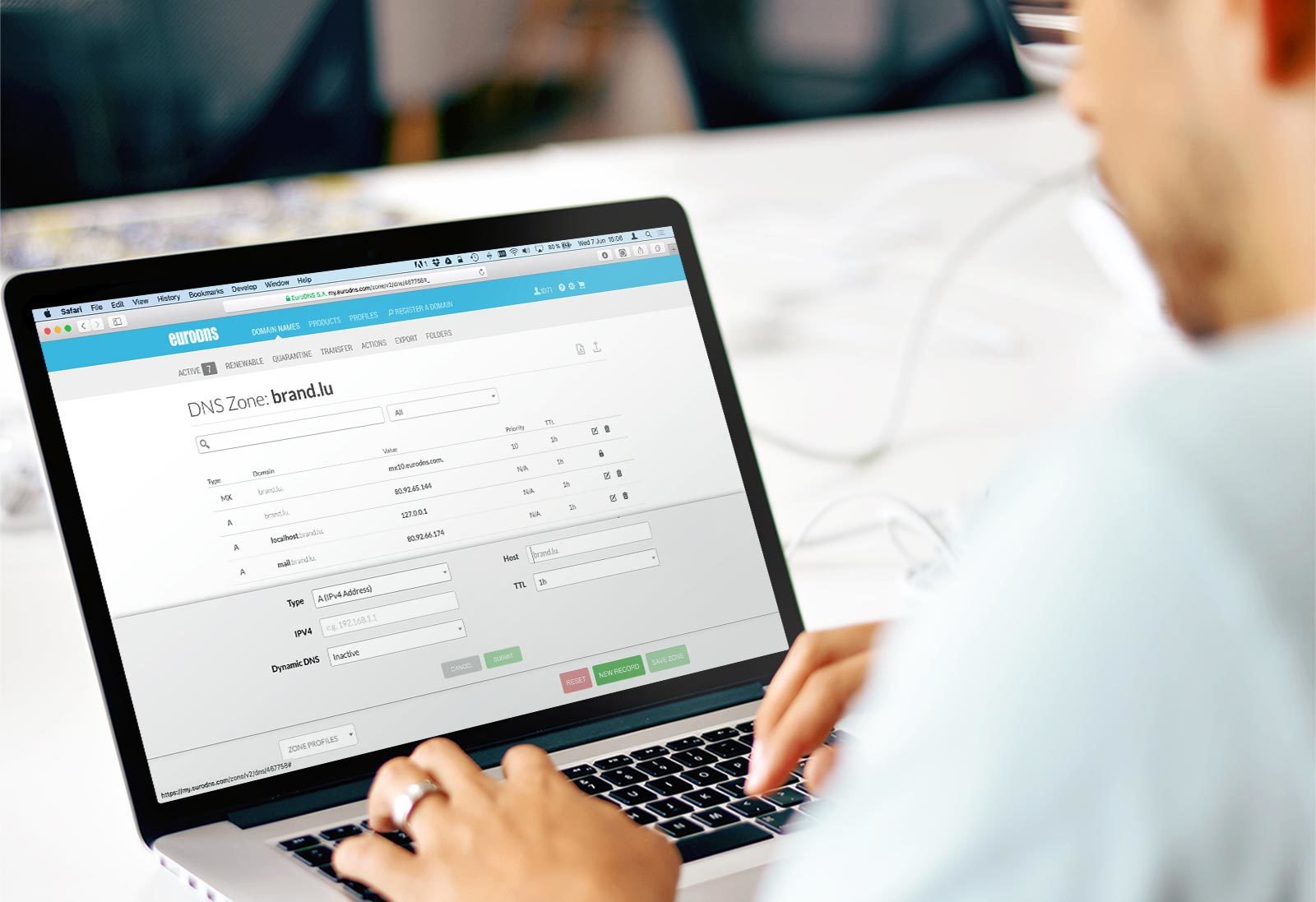 User experience improvements
We've made it so that when you add a new record or make modifications, they will now appear at the top until you save your zone. No more scrolling to look for the changes you've made, especially useful if you've modified numerous records! And we have changed the format of the TTL (time to live) so that it is now more human readable.
We've also improved the readability and user friendliness of fields which display the subdomain, domain, and host name. The zone management page will now display prefilled FQDN (fully qualified domain name) information so as to prevent any potential confusion about the exact information you need to provide.
Finally, we've grouped mail and URL forwarding into the same location as the DNS records to give you a better overview of every type of entry in your zone.
Providing superior DNS management service
We are always working to provide you with superior DNS management services, crucial to your site's success.
The modifications we've made to our DNS zone management page are part of our larger effort to create a more all-around user-friendly experience for EuroDNS customers. We've made other recent changes to our managed DNS services which you can read about on our blog:
Don't forget: if you ever have questions concerning our DNS services – or any other services for that matter - you can always access the support articles in our knowledge base. Of course, if you are unable to find the answer you're looking for, give us a shout. We'll be glad to help.