Who Offers the Cheapest Domain Renewals?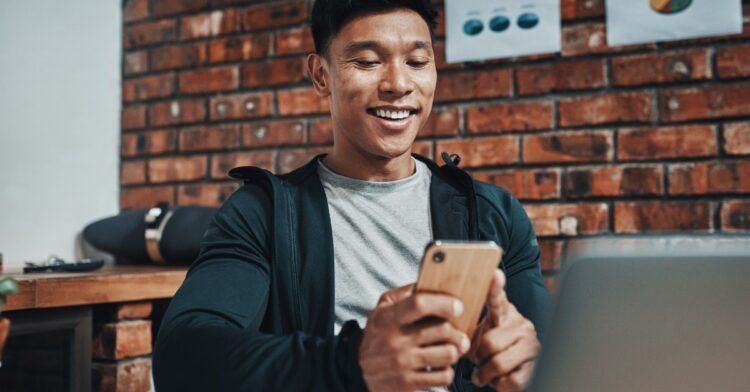 Registering a domain is often surprisingly affordable until you see the high cost of renewing the domain. You can save money and keep your domain when you register with one of the sites on this list, such as Upflare, DynaDot, and Porkbun. This article discusses seven of the cheapest domain renewals.
Many popular domain registrars and website builders, like Squarespace, GoDaddy, or Wix, offer stellar registration deals. They often give out free domains or charge as little as $1, which sounds phenomenal, until you see the renewal price.
To avoid losing your website and paying exorbitant renewal fees, consider using one of the options on this list. Below are the cheapest domain renewals available.
EuroDNS
.com Registration cost: €17.50
.com Renewal cost: €17.50
Additional benefits: Price includes professional branded email account, Anycast DNS, and Basic SSL certificate.
Overview
EuroDNS is a true hidden gem in the domain registrar industry. With over 500 dedicated servers, a 99% uptime guarantee, and 300% faster speed, it's an by far the best choice for anyone who needs a domain long-term.
They often have promotions and discounts, and they don't have any hidden fees or catches. With high computing power and a free SSL certificate, it's a wonderful choice and a great way to save money.
Renewal pricing
EuroDNS is one of the best registrars to use if you want to keep your domain costs down. They charge around €17.50 to register your domain name, but the renewal price is exactly the same. Many registrars reel you in with super low registration fees and then charge a super high price when renewal time comes.
But EuroDNS keeps its prices even across the board, so a typical domain costs the same as the renewal. Compared to other registrars, €17.50 for a whole year of your domain is reasonable and affordable.
Another important factor is the stellar customer support EuroDNS has. And when it comes to something as important as your domain name, having access to good support is absolutely essential.
So while their prices may seem high at first glance, they offer so much in return: stellar customer support, free Email, an SSL certificate and DNS. Just by themselves some of these services can cost as much or even more than what EuroDNS is charging.
Crazy Domains
.com Registration cost: €14
.com Renewal cost: €14
Additional benefits: 3-Month Website Builder
Overview
Crazy Domains is an underrated registrar that keeps its prices low and customers satisfied. The biggest appeal of Crazy Domains is its price-matching policy. If you can find cheaper registration or renewal rates for the exact same domain, they'll match the price.
Crazy Domains also does more than register domains, it can help with marketing and web hosting, so you can use it as an all-in-one business platform. The site also frequently offers registration discounts and promotions, so you likely won't have to pay the full €14.
Renewal pricing
With renewal pricing at €14, it's hard to ignore Crazy Domains. The only downside is the pricing is not guaranteed and can be inconsistent. Different domains will have different rates, and it can be confusing as to why.
The renewal prices can reach up to £30, which is not ideal if you want an affordable renewal registrar. But most customers only pay a few dollars for renewals. The trouble is it's hard to know the cost of your domain until you sign up.
Regery
.com Registration cost: €9.29
.com Renewal cost: €9.49
Additional benefits: Whois privacy
Overview
Regery is one of the simplest registrars you can use. It has additional features, but everything costs extra money. It's ideal for someone who wants a domain and nothing else. People who register domains for LLC certificate purposes often use this registrar.
They don't give out many freebies, so you have to buy your SSL certificate, and the uptime guarantee is not extraordinary. But for the price you pay, it's a decent option.
Renewal pricing
Regery.com renewal prices start at €9.29 and don't get much higher than that. Depending on the domain you have, your renewal price can change. But they don't have any renewals that cost more than €9.49. If you have a serious business you need a quality website for, Regery isn't the best option. But for cheap renewal prices, it's fabulous.
Porkbun
.com Registration cost: $9.73
.com Renewal cost: $9.73
Additional benefits: None
Overview
Porkbun isn't the cheapest on our list. Still, their flexible platform helps you do things like web hosting, email hosting, and money transfers, but its main purpose is domains.
All of their services are optional and affordable, and they have excellent customer support. While the initial registration cost hovers around $10 for a .com domain, you can almost always find deals and discounts. Many people register with Porkbun for free for the first year (especially for non-standard domain extensions such as .design, for example).
Renewal pricing
Porkbun domain renewals can range from $10 to $25. The renewal price depends on what type of domain you choose and any add-on features you select. But one of the reasons many people flock to Porkbun for cheap domains is its endless supply of coupons, promotions, and discounts.
It's easy to do an internet search and find an active offer on Porkbun, for both renewal prices and registration fees. People often get a renewal for as little as $2.50, and many find codes that allow them to register a domain for free. If you choose to register with Porkbun, when your renewal time approaches, keep an eye out for codes and coupons you can use.
Cosmotown
.com Registration cost: $7.77
.com Renewal cost: $9
Additional benefits: None
Overview
Cosmotown is a fantastic registrar with an intuitive and clean platform. Some registrars make finding your domain confusing, but the site is impeccably designed. They also have low prices. Unlike many other registrars, they charge around the same prices for .com, .org, and .net domains.
So if your desired domain at .com is unavailable, you can acquire a .net or .org for the same price. Aside from domain registrations, Cosmotown doesn't have much else to offer in the way of online services. If you want a more robust platform with marketing and hosting features, Cosmotown isn't right for you.
Renewal pricing
When it comes to pricing, Cosmotown is super straightforward. Renewal prices for most domains, especially .coms, are a flat rate of $8.99. No fuss, no muss, just $9. They never have discounts, deals, or promotions, so don't expect anything less than $8.99 when renewal time rolls around.
There are no hidden fees or sudden price changes, so it's a reliably affordable domain registrar. It's worth noting that .net and .org renewals are usually a bit more expensive, around $10.
Even though you can get a great deal on both registrations and renewals, you pay for it in the low quality of their customer support. So, if you have considerations for your business beyond budget, then you should seriously consider opting for a different domain name provider.
DynaDot
.com Registration cost: $11
.com Renewal cost: $11
Additional benefits: Whois privacy and free website builder
Overview
DynaDot is one of the more reputable registrars with the cheapest renewals. Not only are their costs low, but they have a suite of services all domain holders can access, including management tools, extensions, and a website builder.
It also has top-notch security, which is important when you're running a business, as scams, fraud, and identity theft cases are only growing every year. And for you, as a business owner, it's very important to protect your website security in advance. DynaDot frequently has promotions and discounts on registrations, so you can pay less than $10 for a .com domain if you're savvy.
Overall, it's one of the best cheap domain registrars, including renewals. However, they hold bids for popular domains. Rather than a first-come-first-serve basis for domain names, people can raise the price. If you think your desired domain name may be in high demand, look elsewhere.
Renewal pricing
DynaDot keeps renewal pricing low so they don't lose customers, and it works. One catch to be aware of is that if you miss your renewal window, you will lose the domain. If you attempt to renew after the window closes, they may charge you an extra $10.
But if you stay on top of your domain renewal, expect to pay between $4 and $6. An odd and rather unpleasant feature is they may ask you not to renew if the domain is in high demand, but you can say no.
Upflare
.com Registration cost: €13
.com Renewal cost: €13
Additional benefits: None
Overview
Upflare is an underappreciated site, as they give you a brilliant platform to buy a domain and build a website. It has useful integrations with other platforms like WordPress, so you can craft a stunning website.
It offers all sorts of domains, so its main focus is not .coms, but they do have them available. They sometimes have deals and discounts, but they can be hard to find and the terms can be super specific. If you want an affordable domain registration and renewal with a few extra perks to help you curate a website, Upflare is an excellent choice.
Renewal pricing
Upflare is transparent about its pricing, making it easy to purchase a domain with confidence, as you won't be shocked by the cost when renewal time comes. For .com domains, it's €13 across the board. While €13 isn't as cheap as other registrars on this list, it's still an affordable rate compared to more popular sites.
FAQs
Why are domain renewals expensive?
Domain renewals are expensive because domain registrars know that it's a cumbersome process to move between registrars.
How do I get a 100% free domain?
There are certain registrars that offer free domains such as 1&1 IONOS for co.uk domain names or Weebly (subdomain). You might also get a free domain by buying a plan through a service like Wix, for example.
In summary
If you register a domain for your business at a low price and then get hit with a high renewal fee, you may have to forfeit your domain. Using one of the registrars above can ensure you take advantage of the cheapest domain renewals, so you don't have to pay upwards of $50 to keep your website.
And even though price is important, there are other factors you need to consider as well. For one, it's vital to make sure that your registrar is providing proactive customer service. Another important factor is what other benefits they offer in addition to registering your domain.
This is why we recommend using EuroDNS. When you add all the benefits you get with them, it's an absolute no-brainer which service you should go with!
Author Bio
Mauricio Preuss - Co-Founder and CEO - Cloudwards
Short bio: Mauricio is the CEO and Co-founder of Cloudwards - one of the biggest tech review websites, with well over 1 million in monthly traffic. He is at the helm of the company and steers a team of editors, writers and designers from all around the world.