Why and how a newsletter can benefit your brand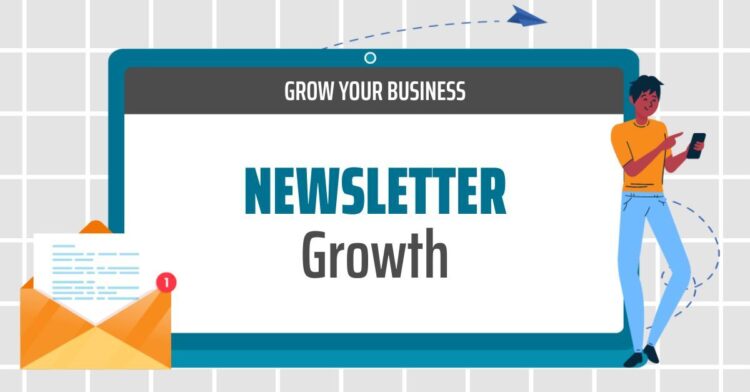 Our blog delves into the significance of crafting and maintaining a newsletter. Ever wondered why your competitors are all about email newsletters? What's the payoff for their email campaigns? Are they boosting sales, or laying the groundwork for future expansion?
Turns out, a precisely aimed and content-rich newsletter can do both: fuel sales and enhance brand value. Considering the lasting advantages of a weekly or monthly newsletter, and the cost-effectiveness it brings, you might be considering launching one for your small business. Here's a lowdown on how to get started.
Introduction
2023 seems to be the year of the newsletter. A once low tech and undesirable communication method has seen a resurgence. Not only are people making businesses solely off newsletters themselves but businesses are now pivoting to them in a bid to build community and foster loyalty amongst their legion of supporters.
In contrast to social media, where posts can easily go unnoticed or get lost in a user's feed, and are susceptible to manipulation by platform owners, newsletters offer a direct delivery to a subscriber's inbox, guaranteeing content visibility. This reliability positions newsletters as a dependable channel for distributing crucial information and updates to customers – whether it's about new product introductions or shifts in business procedures. Moreover, the strides made in email marketing software have simplified the creation of visually captivating and extensively customised newsletters for businesses. This evolution has significantly elevated the value proposition of newsletters, solidifying their role as a prominent instrument within contemporary marketing strategies.
Why customers opt for newsletters
While social media has traditionally held sway as the go to marketing channel, a recent survey of 1,600 marketers, commissioned by influential sales and marketing platforms HubSpot, Litmus, Rock Content, and Wistia, reveals that email marketing continues to be widely regarded as an effective tool for achieving business objectives. The survey discloses that companies harness email marketing to bolster customer loyalty and retention, amplify revenue, cultivate leads, boost online traffic, and enhance brand visibility.
Storydoc, a presentation firm, notes that upwards of 90% of Americans subscribe to at least one email newsletter, with 74% subscribing to between one and ten newsletters. This subscription process inherently establishes a bedrock of trust between publishers and readers since individuals willingly share their email addresses to receive newsletters.
Given the prevalent mistrust in social media, exacerbated by platforms like Facebook wielding control over publishers' traffic, the publishing landscape has been compelled to explore alternative avenues for connecting with readers. Jeff Kupietzky, CEO of audience engagement technology company Jeeng, explains that, "businesses are actively seeking alternative channels to directly engage audiences, where content visibility is assured, and the audience has confidence in the source."
In addition, subscribers of newsletters gain privileged entry to exclusive content and promotions not accessible elsewhere. This encompasses early previews of sales or product launches, specialised discounts, and exceptional offers exclusive to the newsletter community members.
This is backed further by the fact that In 2022, a study by Merkle found that around 90% of customers like getting offers from brands that match their interests and past shopping habits. It turns out, after having a good experience with a company, they're even open to sharing more personal details with the company.
Moreover, email newsletters serve as a conduit for subscribers to remain well-informed about the latest news and advancements from their preferred brands. This encompasses updates regarding exclusive products or services, shifts in business operations, and insights into evolving industry trends. By delivering this information directly to subscribers, email newsletters cultivate a profound sense of trust between the business and its community.
Further benefits of newsletters:
Direct access to potential customers: Unlike search engine ads, banner ads, or social media campaigns, newsletters go straight to someone's inbox – a prime spot to catch their attention, even if it's just for a moment.
Newsletters offer the chance to showcase your value: Through consistent, informative email campaigns, you can demonstrate that your small business is about more than just sales. Highlight your accomplishments, like new products, successful partnerships, or customer success stories. Engaging content leaves a positive impression on subscribers and attracts new ones to join in.
Building a subscriber list: As your newsletter gains momentum, you'll gather a valuable collection of email addresses. These addresses can be gold for marketing purposes. You can track site interactions, click-through rates, and customer behaviour on your website or online store. Plus, you can create customised emails for specific groups in your subscriber list – for example, emails tailored to customers who've already bought a certain product.
An email newsletter can also boost other marketing channels: Use it to drive traffic elsewhere. Encourage more social media followers or provide direct links to lead readers to specific landing pages, such as your website or online store. It's all about making your marketing efforts work together seamlessly.
Explore other lead nurturing strategies for your brand here.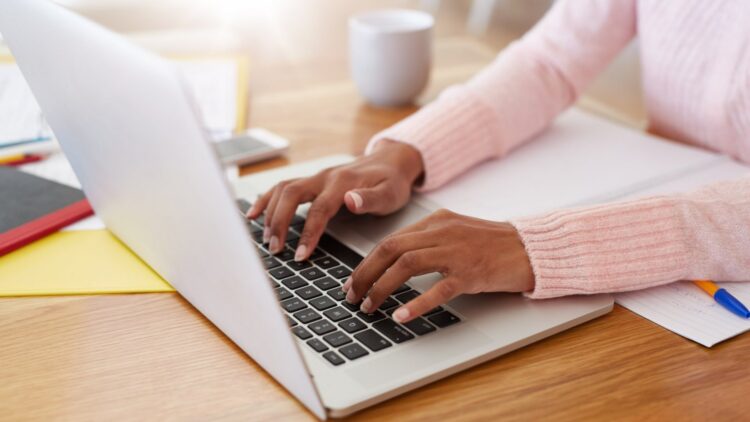 How to make your newsletter successful
For businesses to boost interaction and boost results, it's vital to craft content that holds real value and speaks directly to your audience's interests. This involves grasping what your subscribers want and like, then shaping your content to fit those desires.
Steady delivery is another big part of upping interaction. Businesses should strive to send out newsletters at regular intervals that are pre-planned. This not only sets a routine but also maintains the interest of subscribers over the long run.
Here we've put together a few quick fire ways you and your brand can make your newsletter pop!
Maintain a Consistent Schedule: Regular newsletters benefit both your company and subscribers. A consistent schedule establishes your newsletter as a trusted source of valuable information. This boosts the chances that subscribers will engage with and act on the updates you share. You can easily manage quarterly and monthly newsletters, while weekly or daily emails may require dedicated staff support.
Optimise for Mobile Devices: A significant portion—almost 60%—of web traffic now comes from mobile devices, as of November 2022. Make sure your newsletter looks great on both mobile and desktop screens.
Craft Clear, Engaging Subject Lines: Keep your email subject lines short and to the point. Give a glimpse of the content in the full email. You can create intrigue with questions ("Is this the solution to XYZ?"), but be mindful of words that might trigger spam filters.
Respect Your Audience's Time: Anticipate that your newsletter will land in a crowded inbox. Help your readers navigate efficiently by dividing your letter into sections, each with a clear heading. Keep your sentences brief and focused to allow for quick content digestion.
Offer Exclusive Access to Subscribers: Enhance your newsletter's value by providing special offers exclusively for subscribers. This might include unique sale codes, discounts, event invitations, premium site access, and gifts.
Follow Local Email Laws: Adhere to relevant email laws in your region. In the US, the CAN-SPAM Act establishes guidelines for commercial email. It sets out requirements for commercial messages, grants recipients the ability to opt out of emails, and outlines severe penalties for violations.
Remember consistency is key - to keep your subscribers engaged and make the most of their interest, it's crucial for businesses to send newsletters at consistent intervals—whether that's every week, every two weeks, or once a month. This routine not only sustains subscriber engagement over time but also showcases your business's dedication to delivering reliable, top-notch content.
Conclusion
As more businesses and publishers realise the potential of newsletter journalism, we can expect a rise in its adoption across different industries and regions. This global growth opens doors for businesses to explore fresh markets, establish ties with diverse audiences, and ultimately fuel expansion.
Looking forward, the future of newsletter journalism will likely be shaped by tech advancements and shifting consumer habits. Imagine using artificial intelligence and machine learning to make content even more tailored, or introducing multimedia like podcasts and videos to enrich newsletters for a better user experience.
In a nutshell, newsletter journalism holds substantial power to boost engagement, loyalty, and revenue. By delivering valuable and relevant content that directly addresses subscribers' needs and interests, journalists and publishers can cultivate a devoted following and cement their status as trustworthy information sources in today's bustling digital world.