6 lead nurturing strategies for your e-commerce business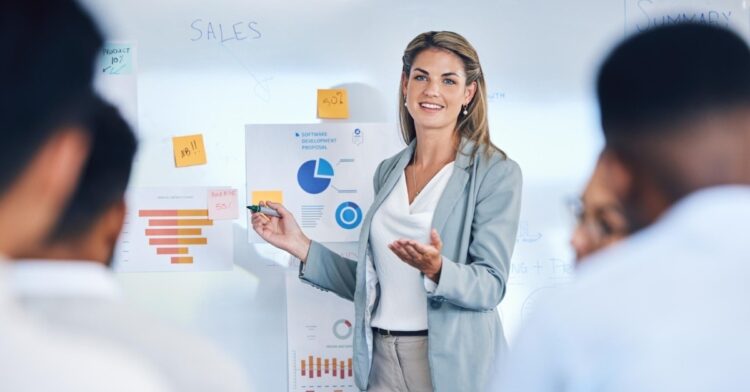 This article looks at six lead nurturing strategies for eCommerce businesses. These strategies are email and content marketing, multichannel lead nurturing, leads follow-up and scoring, and sales and marketing alignment. Through these strategies, eCommerce businesses can better guide leads in their buying journey and convert them.
Lead nurturing is an essential inbound marketing strategy that involves building relationships with prospective customers (leads) that are not yet ready to buy. In this article, we dive deep into the lead-nurturing process and examine six lead-nurturing strategies that work for eCommerce businesses.
1. Use email marketing
Many marketing teams prefer email marketing to digital advertising, because of its cost-effectiveness.
Email marketing is also a great strategy for lead nurturing campaigns. With marketing automation and lead nurturing tools, you can schedule automated lead nurturing emails, so you never have to worry about losing qualified leads in the sales funnel.
To ensure your email marketing campaigns are effective for your lead nurturing efforts, you need to send emails regularly and consistently to sales leads that interact with your brand. Interactions, in this sense, could mean they visited your eCommerce store, signed up for a free trial, downloaded your content, or reached out with questions and inquiries.
See a sample email below:
Source
While it's vital to stay in touch regularly, don't overwhelm your existing leads with emails, so they don't get weary and churn. A good email-sending rate is two emails weekly, maximum. Anything more, and you risk ending their sales journey.
An email hack, or identity theft, is another thing to be careful of as you build meaningful relationships with your sales-ready leads via email. One way business emails get compromised, is when hackers gain access to an employee's business email account through phishing and other cyberattacks.
Also, when potential customers receive spam emails from your company even before they make any purchases, they'll get discouraged from further engaging with you. Therefore, take extra care to protect your company's mailing system from hackers with email encryption services and other cybersecurity measures. Earning the trust of your future customers is at stake.
Another essential email marketing practice when nurturing leads is to keep your emails personalised to the specific customer wherever they are in the sales funnel. With personalised emails, you ensure that your leads receive marketing emails specific to their pain points. This way, you can encourage them to engage with your sales pipeline and increase your conversion rates.
2. Leverage content marketing
Content marketing is effective for lead generation and lead nurturing. To convert leads, you must provide them with valuable content at every step of the sales process. Customers want relevant content that teaches something new or gives them resourceful information.
By consistently publishing useful content on the right channels, you bait the type of customers you eventually want to convert. Blog posts, infographics, useful statistics, free downloadables, etc., can serve as lead magnets, helping you build trust and a reputation as a thought leader in your industry.
See how Sephora uses downloadable guides and quizzes as lead magnets in the image below:
Source
Content marketing is essential for every stage of your lead's journey. From the moment they start to research your product, to the finalisation of the buying process. For instance, you can create content hubs or content clusters on your website with blog posts that subtly sell your brand to prospects as they go through the sales process.
Content clusters typically consist of a pillar page that extensively covers a specific topic. Then, the pillar page links to smaller supporting pages of similar content that further positions your brand as the right fit for solving their problems.
Source
To further strengthen your lead nurturing strategy, create targeted content directed at specific buyer personas in your lead nurturing program. Your buyer persona is a semi-fictional representation of your ideal customer that you identify through factual data from research.
So, ditch the one-size-fits-all approach. Instead, design content that speaks directly to a particular lead based on behaviour, characteristics, interests, and marketing triggers.
The result of using content as part of your lead nurturing tactics is that it provides solutions to your nurtured leads' problems. It also builds their trust in your brand's competence, eventually leading to a sale.
3. Utilise multiple channels for lead nurturing
Using a multichannel lead nurturing program means your marketing team can nurture leads on more than one marketing channel. This means you're likely to convert more potential customers than when you stick with a single marketing channel.
Combined lead nurturing activities increase your campaign or outreach so that you can be wherever your potential customers are. Thankfully, there are eCommerce platforms like Shopify and Etsy available to your marketing team today. Let's not forget the diverse combination of social media platforms too. Leverage any of them to go after cold leads or increase marketing and communication efforts for non-nurtured leads.
Sure, email nurturing is the core of the lead management process, but marketing automation now allows you to spread your wings beyond simple email drip campaigns. So, explore better and more adaptive lead nurturing programs like the ones captured in the image below.
Source
Effective lead nurturing requires you to incorporate more communication channels into your marketing calendar, including social media posts, web push notifications, chatbots, SMS, retargeting campaigns, and more.
Your multichannel marketing goal should be "to nurture leads wherever they may be".
4. Follow up with leads
The best way to ensure you follow up with your leads is to automate the lead nurturing process. This way, you can turn the leads into sales before they churn to competitors.
To do this, send automated emails based on triggers like recent purchases, products they like or any other user behaviour 12-24 hours after a website conversion. You're probably wondering if your sales team always has to be alert and on the lookout for hot leads at every stage of the sales cycle.
No, they don't. Many marketing teams leverage marketing automation and email marketing services to send out emails to qualified leads whenever they trigger an action at different stages in a nurture program. Based on their actions in the sales cycle, the leads receive a personalised email that nudges them towards making a purchase.
For instance, when a customer adds an item to their cart without completing the purchase, they can receive an automated email. The message should remind them to complete their purchase (see sample email below).
Source
Well-planned, scheduled, and timely followed-up calls to an inbound lead, is also more effective than making copious amounts of cold calls.
Other follow-up lead nurturing strategies include reaching out to leads on various communication channels such as social media, SMS, and even in-person interactions.
Converting leads takes time so stick with your nurture programs to build relationships with your leads and take them across the purchase line.
5. Score leads
Lead scoring is another effective lead nurturing strategy that involves assigning a lead score point to relevant leads. The scores are based on the lead's level of interest in your brand, and how likely they are to make a purchase.
To score leads, set numeric values to specific browsing behaviours on your eCommerce website, conversion events, and social media interactions. With this system, you can tell which lead a sales rep should follow up on, (or not) at every stage of the sales funnel.
Here's an example:
Source
In the scoring model above, leads that visit the pricing page are assigned a score of 20. The "+5" indicates that they add five marks if they download an E-book, "+3" for opening an email and so on. The total score the lead gets will determine how ready they are to convert.
Setting up a lead scoring system helps you quickly identify leads that are sales-ready, capable, and willing to buy. It also shows you which leads will likely fall off the sales cycle so that you won't focus your lead-nurturing tactics on them.
Another great news for sales and marketing teams is that you can implement lead scoring in most marketing automation and lead nurturing tools like ActiveCampaign, HubSpot Marketing Hub and Sendinblue.
6. Align sales and marketing strategies
For effective lead nurturing to occur, there must be a sync between your sales and marketing strategies. Both must work together to ensure qualified leads successfully go through your sales cycle.
To achieve this, your sales and marketing teams must identify the specific stages in the buyer's journey where prospective customers pass from one team to the next. Lead scores, conversion events, and lead behaviours can serve as triggers that tell each team when to step in during the buyer's journey.
Source
Another helpful tip would be to create an outline of responsibilities for the sales team and marketing team, like in the image above. The outline may also contain shared goals and expectations between the teams when there's a need for cross-collaboration.
It'll keep each team accountable to each other, and ensure your strategies work for your lead nurturing program so that every relevant lead is converted to a paying customer.
In summary
Every lead is different, requiring various sets of techniques to nurture relationships with them and guide them to the buying stage of their journey.
To ensure that you consistently convert your leads to paying customers, make the most of email marketing, content marketing, and multichannel lead nurturing. You need to be wherever your potential customers may be.
Also, be sure to follow up on leads as many times as it takes to convert, to achieve a boost in conversion rates. Score your leads to identify the most qualified ones to follow, and keep sales and marketing strategies aligned throughout the lead nurturing program
Author Bio
Tomasz Niezgoda - Head Of Marketing - Surfer Tomasz is the Head Of Marketing at Surfer. With almost a decade of experience in the industry, he is responsible for incorporating and executing marketing strategies. Currently, he manages a team of 4 wonderful experts.