Keep your domain name secure with these 9 best practices

Your domain name is your online business's most valuable asset. After all, it's much more than just your web address. It's a reflection of your brand's identity. To minimize the chances of it being stolen or abused, protect it with these 9 essential security tips. Act now to keep your domain name safe!
Domain name security best practices
1. Assign domain ownership to corporate entity
Never register a domain name under an individual person's name. To do so is to risk losing it if that individual leaves the company. And reclaiming ownership of your domain could take years and a lot of money. A domain name should always be registered to the name of a corporate entity, so that its continuation is ensured irrespective of the individuals who come and go from the business. If online anonymity is an issue for you, you can always activate domain privacy, a simple and inexpensive way to hide your personal details.
2. Use a trustworthy domain registrar
Use a reputable domain name registrar, not a small-scale business which has a higher chance of going out of business, thus placing your domain name at risk. Choose a provider who has considerable market experience and can guarantee maximum domain name stability.
3. Lock your domain name
Never leave your domain name "unlocked" because, by doing so, you risk the possibility of it being transferred to someone else. Lock your domain name through the domain name management system as soon as you have secured your registration.
4. Choose a solid password
Poor password choice remains a top data security threat. Never select an easy password for use with your registrar account. Easy-to-guess passwords like continuous number sequences, your birthday, or your child's names pose a great risk to your domain name's security. Generate a password that has a least one numeric value, one symbol and at least two randomly selected letters, so that guessing it becomes next to impossible.
5. Use a VPN
Always use a VPN to access your domain name account. Hackers are always on the lookout for unsecure connections which they can easily compromise to siphon off valuable data. Choose the Best VPN, one that is credible, when logging into your account.
6. Register your domain name for 10 years
Always register your domain for the longest amount of time available – usually up to ten years. If you forget to renew your domain name, you run the risk of losing it to someone else - a missed domain name renewal can lead to all kinds of trouble. Avoid shorter registration periods at all costs. Turn on auto-renew. And don't ignore those renewal reminder emails that we send.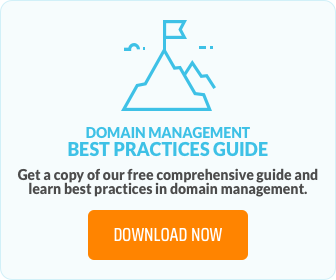 7. Provide backup payment details
Provide details for more than one payment method in your domain name account. If we're unable to charge your account due to, say, an expired credit card, you risk losing your domain name. A second payment method will minimise this risk.
8. Provide backup contact information
Offer more than one individual's contact details when you register your domain name. This makes it easier to retrieve a domain name account if, say, one person loses access to the contact email. You should also manage your domain name with a backup contact email address.
9. Register variations of your domain name
Register variances of your domain name online as scammers are often looking to register domain names similar to yours so they can imitate your brand. Through common hacking techniques like phishing or domain name typosquatting, hackers can use your domain to trick unsuspecting users into providing confidential details like banking information, putting your brand's reputation at risk. Registering variations of your domain name limits opportunities for others to register those same variations – and put your brand's reputation at risk.
Make domain name security a top priority
These methods are more than enough to get you started on beefing up the security of your business's domain name, thereby neutralising major threats which could end up costing your business a lot of money. Or even cause you to lose your business altogether.
If you have questions about other services EuroDNS provides to keep your domain name safe, get in touch with our Customer Support department. They'll be glad to provide you with all the help and resources you need. And be sure to visit our blog where we regularly provide tips on how to best manage domain names and keep them safe.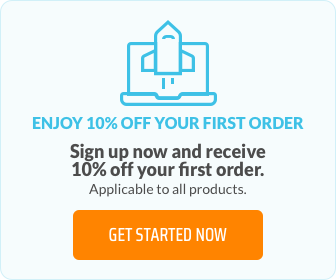 Author bio
Obaid Chawla is an innovation buff with a propensity for hard debate. He has a deep interest in how humans can push forward into the fourth Industrial Revolution, and he loves covering every single development that takes place!
Twitter: https://twitter.com/obaidchaawla