Best domain name registrar: a beginners guide to the basics

Domain name registrars may all look the same but look closely and you'll see they can vary in different ways. Beginners unfamiliar with the ins and outs of domain name registration may not know where to start. This basic guide for newbies shows what to look for in a domain registrar so you can make the best choice.
Domain name registrars aren't one-size-fits-all
Domain name registrars serve one basic purpose: sell domain names and related services and products. But with so many to choose from, you may feel overwhelmed. They're all the same, right?
Not exactly.
While some provide an easy-to-use domain management interface, multiple services, and a large variety of domain extensions, others may be more complicated to work with or are less ambitious in their offerings. Before registering your domain name, it would be a good idea to think about what your specific needs are. But a registrar who ticks off all the following boxes will undoubtedly be a safe bet.
ICANN accredited
The Internet Corporation for Assigned Names and Numbers (ICANN) enforce the rules and guidelines used to control the Internet's domain name system. A registrar's ICANN accreditation indicates they operate according to ICANN-approved rules and restrictions, policies designed to protect domain name registrants. Look for evidence of ICANN accreditation in a registrar's Terms and Conditions. (Registrars often also include an accreditation seal like the one seen below on their home page.) For more information about specific policies, visit ICANN's website.

Domain name transfers
Hopefully, you'll have no need to transfer your domain name anytime soon but, occasionally, the need does arise. Earlier this year, we shared a story about a registrar (a domain name reseller, to be exact) who left 700 registrants in limbo after cancelling accreditation and ceasing operations without warning. Make sure your registrar's domain transfer process is clear. Again, read the terms and conditions before registering your domain name. The transfer process should be made explicit.
Domain privacy
ICANN created the WHOIS database back in the 80s as a way to locate and/or verify registrant information. It has also been used to identify culprits behind suspicious domain names. Until recently, registrars were required to publish a registrants' data in the WHOIS database, with some offering opt-in domain privacy services. But under the General Data Protection Regulation (GDPR), publishing data is no longer legal without a registrant's explicit consent. Look to see that (1) the registrar's privacy policy is clear and conforms to recent GDPR-related laws; and (2) the registrar provides a domain privacy service as, in some cases, it could be necessary even with the GDPR in effect.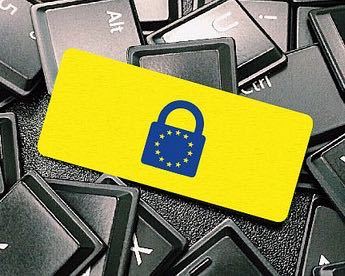 Security-minded domain management
Domain names are vulnerable to cyber threats. Criminals are on the hunt for information about you and/or your customers. Domain typosquatting, DDoS, and DNSSEC security threats will compromise your customers, your brand reputation, and your bottom line. Look to see if your registrar provides brand protection options like DPML, DNSSEC, or Anycast DNS servers with built-in DDoS mitigation. Likewise, look for a registrar who offers non-restrictive domain name renewal or regularly emails you about upcoming renewal dates. You don't want to run the risk of losing your domain or opening the door for a malicious third party to take it over.
Customer support
What domain name would you like to register? How would you like to pay? What assistance do you need with the management of your domain? It shouldn't get more complicated than that. Take a look at online customers reviews to get an idea of what kind of support you should expect to receive. Can the registrar be trusted with your business or will they make life difficult? Likewise, does the registrar offer a user friendly domain management platform which will give you control over your account? Can you do things like add DNS records or manage your account yourself or will you be forced to contact them for every little thing?
Choose your domain registrar wisely
From email to SSL certificates and DNS services, some domain name registrars offer free addons with every registration. You may even find they offer other services like web hosting, website builder, and bulk transfers and registrations. A one-stop-shop for every need can save you a lot of time, effort, and even money.

So choose wisely. Your domain name is one of your most valuable digital assets. Make sure it's in good hands.