Domain name registration basics for small business owners

We get it! Choosing and managing a domain name for your small business can be hard work. Not sure which domain name is right for you? Don't know much about domain name security? Our ultimate guide to best domain name practices with all the answers you need!
Choosing the right domain for your small business
First things first: deciding on a domain name.
Your website is your hub, your primary place of business. This means that it must be designed to maximise your exposure.
You'll want to choose a domain name for your business which conveys a clear message to users, making it easier for them to understand how you're different and what value you'll deliver. Some general rules of thumb to get you started:

1. Create a lasting impression.
If you want to ensure user recall, avoid registering a domain name with nonstandard spellings, punctuations, or numbers.
2. Be easy to share.
Shorter domain names are easier to copy, share, embed and, yes, remember.
3. Be mobile-friendly.
For many, mobile is the primary means by which your website will be accessed so, again, avoid a lengthy domain.
4. Be relevant.
What product, service, or solution does your business offer - accounting? rentals? pizza? There's probably a domain extension for it.
5. Be clear.
A keyword-friendly domain name, highlighting who your business is or what it offers, will help you establish both stronger market positioning and personality.
6. Allow for future growth.
If one day you decide to expand into different markets or offer additional services, you'll want a domain name that isn't too limiting.
7. Highlight new products or promos.
Use a catchy alternative domain extension - .BLOG, .DEALS, .PROMO - for a new webpage which links to your business's primary website.
8. Target specific countries.
Register a country code (ccTLD) domain extension to indicate to customers that you share their language, their currency, and their time zone.
9. Target a specific geographical location.
Use a geographic top-level domains like .SAARLAND or .MADRID in your domain name, along with a keyword which speaks to what your small business does or offers –organicfood.saarland, for example.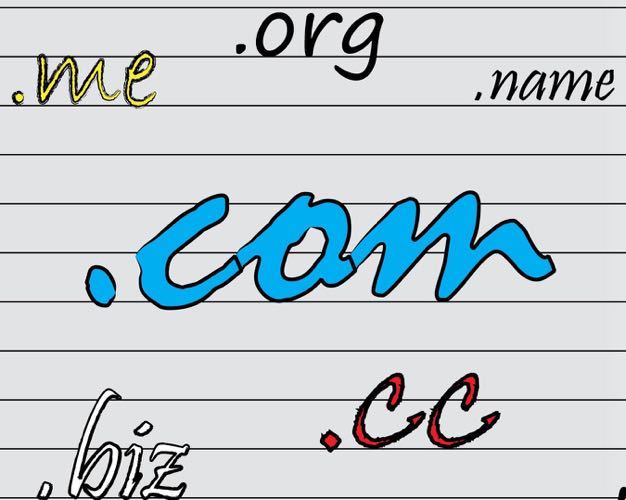 Domain name protection
Next: keeping your business's domain name safe and your worry levels down. We recommend taking the following actions.
1. Register your trademarked domain with the TMCH (Trademark Clearinghouse).
As owner of the trademark, you'll have legal recourse to stop cyber squatters looking to register and profit from your domain name. Be sure to register yours with the TMCH.
2. Register variations of your domain name.
Cyber squatters often register singular, plural, and hyphenated versions of domain names to create phishing sites, putting your customers and your reputation at risk. Registering common misspellings of your domain will you avoid problems which arise from this practice, know as typosquatting.
3. Make yourself the domain name owner.
Don't delegate ownership responsibility to a third party, such as a team member. If they quit or other problems arise, the process of claiming ownership of your domain could take years and a lot of money, usually much more than the cost of acquiring the domain in the first place.
4. Keep your contact details current.
EuroDNS sends multiple emails reminding you, for example that your domain name is set to expire. If we cannot reach you, you could risk losing your domain name or miss out on another important domain-related information.

5. Provide a backup contact email.
Provide a secondary email, an alternative address unrelated to your domain name. If we only have on file an email address related to your domain, and your domain expires, we won't be able to contact you.
6. Opt into domain privacy.
If online anonymity is important to you, domain privacy hides the contact details published in the WHOIS database when you register a domain name. A simple, effective, and inexpensive option.
7. Register your domain for the maximum number of years.
Domain names can be registered and/or renewed for up to ten years. EuroDNS has removed the traditional 60-days prior expiration renewal period with more flexible domain name renewal options, so you can renew anytime you want.
8. Hit the auto-renew button.
Another way to make sure you don't lose your domain is to activate auto-renew. You just need to make sure that you have an up-to-date credit card on file.
9. Perform a domain audit.
Do you know which domain names you own or when they're set to expire? Is your contact information correct? Do you have full control of the email address to which reminder emails will be sent? Have you deleted the domains you no longer want? If you own multiple domains, we strongly suggest you consolidate your domain names.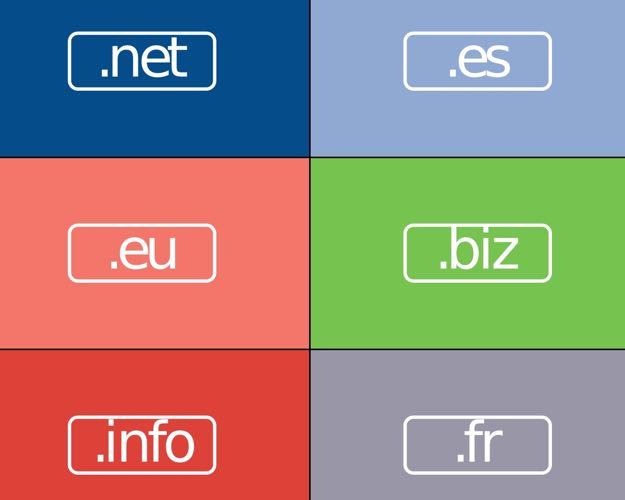 Other domain name add-ons and features
And, finally, some additional considerations you'll not want to ignore.
1. SSL certificates
An SSL (Secure Socket Layer) encrypts logins, passwords, and other sensitive customer information transmitted to and from your site.You'll receive a free Alpha SSL certificate when you register your domain name with EuroDNS. Use it or risk being penalised by Google.
2. CAA records
Configuring CAA records give you final say on which CA (Certificate Authority) can issue a SSL certificate, making it more difficult for CAs to improperly issue a certificate. CAA records also allow you to set policy for a domain, or for specific host names, among other security benefits.
3. Professional email address
Forget Gmail. If you want to build user trust, establish a more professional brand image, and maintain overall more control of your email, opt for a customised email address. A free professional email is included with your EuroDNS domain registration.
4. DNS
Use a highly reliable DNS platform, one which protects against DDoS attack, protects against DNS spoofing, and offers DNSSEC which is less vulnerable to DNS vulnerabilities than other options. Domain registration at EuroDNS includes our Classic DNS, secured by Anycast networks to deliver the highest levels of security.
5. Two-step verification
We offer two-step verification (TSV) for your EuroDNS account. TSV requires you to confirm your identity with a password and unique verification code. Easy to use, easy to set up.
6. Activity log
To monitor activity and ensure account security, access the activity log from your EuroDNS account. You have the option to scroll through every action that has ever occurred, or review actions taken during a specific time frame: last hour, last month, last 90 days.
7. Shared access
The shared access feature in your EuroDNS account allows you to share account management duties with others. You can establish different levels of privilege for each person.
8. Domain folders
Domain folders let you sort domain names however you want – for example, by business, customer, or country – for more efficient organisation.
9. Multilingual customer support
We understand that choosing the right domain name - and managing it - can be hard work. To make things easier, we offer immediate assistance by phone, email, or online chat in English, French, German, and Spanish.
Register your domain name today!
To get started, take a look at our list of over 800 domain extensions. And good luck. We understand that your small business's domain name is one of your most valuable assets. Be sure to let us know how else we can help.