20 most successful domains of 2021

As per our tradition, we are wrapping up this year by sharing our 20 most popular domain extensions of 2021. Keep on reading to discover if your TLD is part of the list!
As an end of year retrospective, we've looked at our most popular new generic domain extensions of the year, the ones that have been registered the most by our clients. Here is a 2021 recap of our community's 20 favourite new gTLDs. Let's go!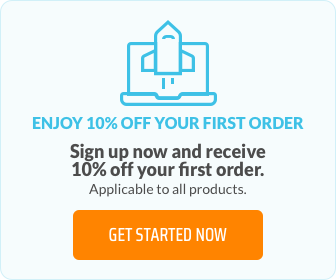 1) .SITE
Once again, .SITE has been our clients' preferred choice throughout 2021. Being so versatile and applicable to a wide range of industries and businesses, it's no wonder .SITE is a lot of people's choice when it comes to picking a domain extension that won't let them down!
alexandria-capital.site
Alexandria Capital & Trade Consulting is a consultancy that offers solutions in leadership, working with leaders, companies and organizations in all industries and at every level.

2) .ONLINE
In the second position of our most registered TLDs this year comes .ONLINE. This extension launched in 2015 has marked its time by securing the sale of casino.online for over 200,000 dollars back in 2017, the largest for a gTLD at the time.
bancorp.online
Alexandria Bancorp limited's goal is to help retailers deliver their purpose and remain profitable through responsible retail: retail that's good for consumers, employees, partners, investors and our planet.
3) .LIVE
This year, .LIVE has kicked out .FUN from our podium. .LIVE is perfect for those who want to promote a healthy lifestyle or healthy trends, but also for websites broadcasting live performances: sports, concerts, etc.
maxvideoproduction.live
Max Video Production creates promo and product videos, taking care of the entire production process in-house.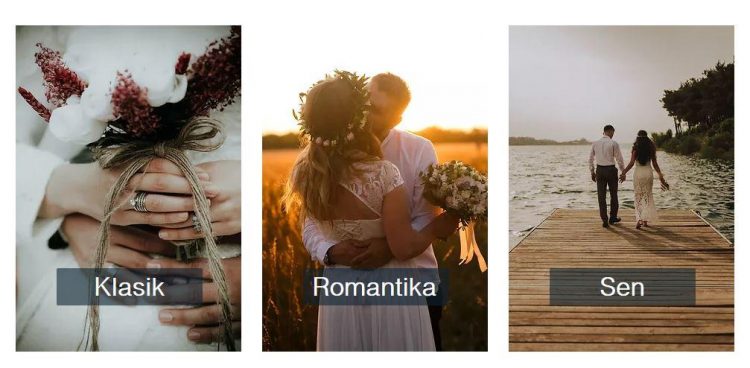 4) .SHOP
.SHOP has once again had a good year, benefitting from a lot of businesses developing their online presence. .SHOP is one of the most relevant TLDs for online boutiques, also helping your SEO efforts by acting like a keyword.
hugopower.shop
This Spanish company has chosen to trust the .SHOP extension for their e-boutique selling vitamins, minerals, workout formulas and everything you need to be in shape!
5) .APP
.APP is one of the most used technology extensions out there at the moment. Games, social media, communication, news, education, business-related, the number of apps is ever-increasing. A .APP domain is definitely a good idea to showcase your app on your website and make it a popular one.
bybox.app
ByBox is an international software and supply chain management company. ByBox is modernising field inventory management, delivering intelligence, visibility and security to the dynamic field service edge.
6) .STORE
Along with .SHOP, .STORE is one of the recommended domain extensions for businesses of the e-commerce and retail industry, and online boutiques in general. Straight to the point, this TLD will make your business very clear to visitors.
fereluxury.store
FereLuxury.Store is selling luxury brands Kiton, Prada, MiuMiu, Giorgio Armani and Salvatore Ferragamo.

7) .GROUP
.GROUP, the domain you need to display your group unity or community spirit! This TLD's flexibility makes it a domain of choice for a broad range of businesses and individuals alike, whether it's big corporations, SMBs, groups of friends, charities, etc.
ander.group
Ander Group is a Swiss-born Branding and Marketing Agency headquartered in Manno – Ticino. The agency conceives and manages digital ecosystems with HubSpot CRM, supporting clients in the pursuit of their strategic goals.
8) .XYZ
This domain extension gained popularity after being chosen by Google's holding company Alphabet (abc.xyz). It's a spot-on choice for businesses operating in the tech industry or those looking for a fun TLD.
usablenet.xyz
UsableNet is a tech company that works with organizations to create digital experiences that are accessible and usable. Its goal is to improve web accessibility and usability, the company is headquartered in New York City.

9) .ONE
Talking about unity, what's better to represent the concept than the word "one"? This domain is perfect for dating agencies or apps, or for anyone wishing to showcase a one-off event online.
iep.one
IEP is a web platform for personal and professional profiling and development. Profiles are scanned and matched with machine learning technology. With extensive dashboards for coaches, consultants, change managers and recruiters.
10) .ART
.ART is of course the extension for artists. Whether you create physical or digital art, .ART is the TLD you need to showcase your talent online. What's even better is that you can now integrate your .ART domain with Ethereum Name Service and benefit from the crypto wallet feature.
ngoartstudio.art
NGO Art Studio is a non-governmental open art studio founded in 1998 based in Skopje, Republic of Macedonia. Art Studio members work in the field of academic painting and techniques, graphic design, printmaking, painting, icon making, mosaic, sculpture, architecture, animation etc.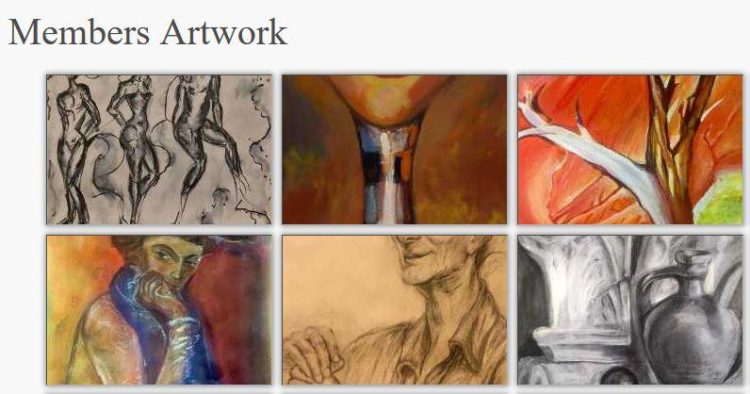 11) .CLOUD
And yet another tech extension in the top 20! .CLOUD is a fantastic choice for businesses offering cloud storage solutions. On top of being an essential keyword for your website, this short and clear extension will make it easy for your visitors to clearly identify what your business is about.
heficed.cloud
Heficed is a hosting provider that was built strategically to create high-value hosting services and long-term relationships with customers.

12) .TEAM
This year was all about collaboration and as such, the demand for .TEAM has been high. Promote your team projects, charity collaborations, political party or sports teams with this original domain. Be a team player!
transgender.team
Gender Dynamics Research is the first group in Russia focusing particularly on the transgender community's problems and needs.
13) .DEV
.DEV is the extension needed by all developers, whether they are freelancing or working in-house. As an independent worker, don't hesitate to rely on a domain that communicates clearly what you do, it will help you get in touch with new clients. If you work in-house, foster collaboration between members of the team and have a memorable domain to get back to!
shareit.dev
Share IT is a Portuguese IT company with offices in Lisbon and Toronto. This web development business helps you design, code and deploy your web projects according to your needs, whether they're tech-oriented or marketing-oriented.
14) .EMAIL
.EMAIL made its way up to the top 20 this year. Could this be because the total volume of emails sent increased by 7% in 2020 (source: GlobeNewswire)? .EMAIL can be a good choice for customer support sites, online email providers or hosting companies.
forteq.email
Forteq provides design, development, manufacturing, assembly and packaging services for high precision transmission systems and precision plastic components of the automotive and consumer electronics industry.
15) .DIGITAL
. DIGITAL is a domain meant for all things digital. It could be art, apps, music, design, photography, etc. All your digital hobbies or projects will now have their very own, easy-to-remember TLD.
lesy.digital
The main aim of the state enterprise Forests of the Slovak Republic is to manage forests and other property in the ownership of the Slovak Republic. It is an economic organisation entitled to carry out permanent enterprise activities, production and trade and it can also provide services, works and other activities with the aim of gaining a permanent source of financial income.

16) .STUDIO
Here is another new top 20 finisher this year! .STUDIO made its way to the top. .STUDIO is a cherished domain for real estate agencies and agents with studios up for rent or sale. It's also relevant for sports classes, art studios, beauty workshops, art classes, recording studios, etc.
anotherviision.studio
Another Viision is the website of a young photographer named Hugo. He likes portraits and black and white shoots.
17) .CLUB
There are so many clubs out there that there had to be a short and memorable dedicated TLD. With over 1 million domains registered (you read that right!), .CLUB is clearly a winner. Sports and health clubs, social groups, nightclubs, leisure clubs of all kinds will benefit from a .CLUB for their online space.
acustico.club
The Acoustic Club offers high quality live shows of all musical genres. Each evening is accompanied by an excellent dinner prepared by the Chef.
18) .WORLD
.WORLD is a new TLD in this year's Top 20. .WORLD has been registered well over 133,000 times, which makes it a major gTLD. It is especially popular in the news and communications industry as it can be used to share information, breaking news or upcoming events.
hurtigruten.world
Hurtigruten Group is a leading adventure travel group, offering unique small-ship and land-based adventures everywhere in the world.
19) .LIFE
Energise your website with .LIFE! This TLD works in so many cases: for bloggers who talk about everyday life or give lifestyle advice, for charities or organisations that stand up for good causes.
salon.life
SalonLife is a beauty salon calendar that allows salon owners to manage their clients, save time and have all their appointments saved in the same place.
20) .TECH
Last but not least, .TECH is a very appreciated TLD. With almost 400,000 registrations, it's popular among tech businesses, bloggers and technology addicts. This simple and efficient domain will catch your reader's attention and stay in their minds to make sure they become recurring visitors.
luxtrust.tech
Luxembourg-based Luxtrust is a Qualified Trust Service Provider and Certification Authority established in Luxembourg and together with InfoCert and Camerfirma, became the first Pan-European Qualified Trust Service Provider.


Many of these extensions are currently on sale, so don't hesitate to register the perfect domain for you and associate it with an out-of-the-ordinary extension.

Photo by Pietro Rampazzo on Unsplash